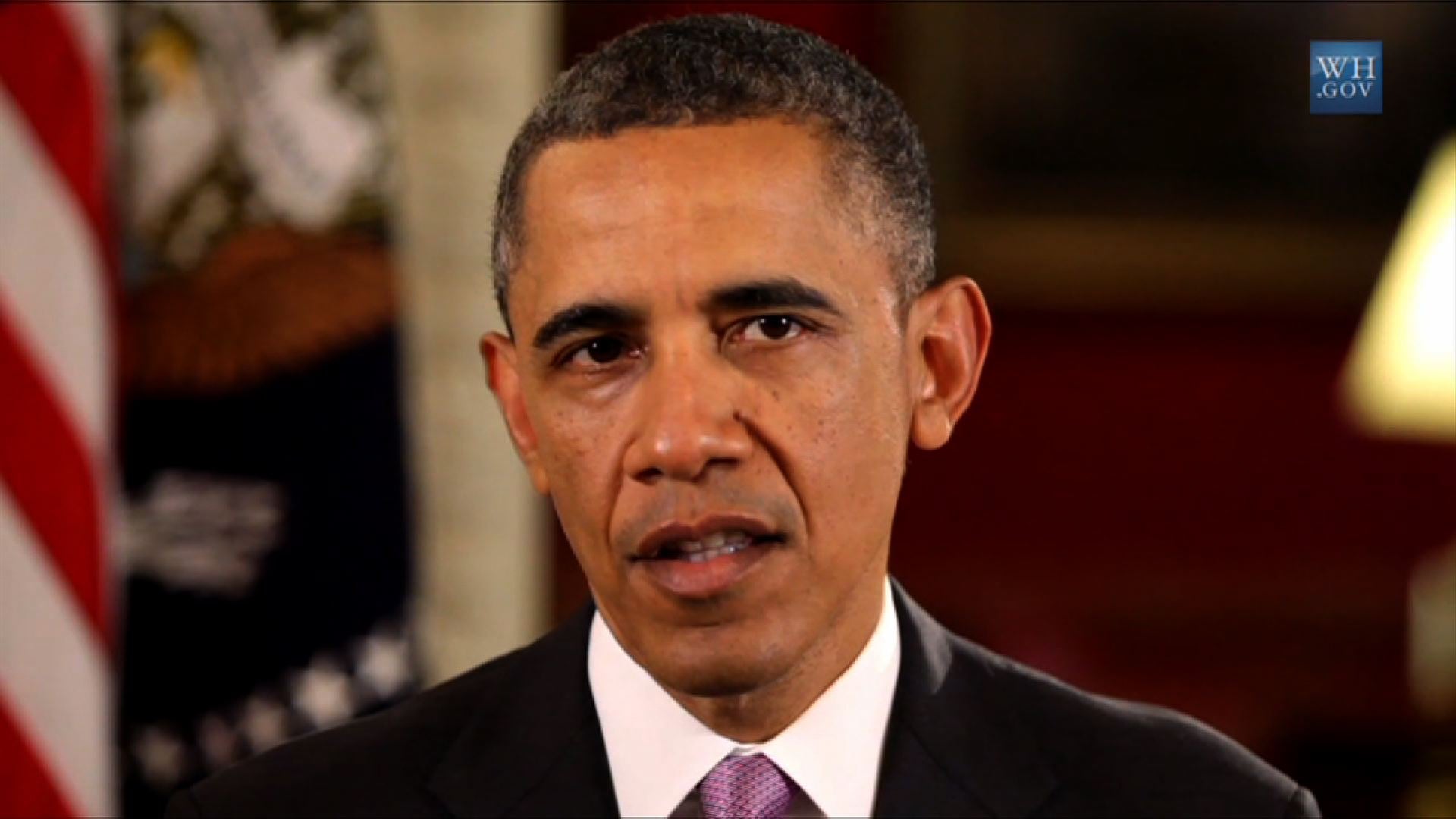 Obama previews his criminal justice reform tour
President Obama renewed his push for criminal justice reform on Saturday, announcing a nationwide tour in the coming weeks "to highlight some of the Americans who are doing their part to fix our criminal justice system."
"Much of our criminal justice system remains unfair," Mr. Obama said in a video released Saturday. "In recent years, more of our eyes have been opened to this truth. We can't close them anymore."
"Over the last few decades, we've also locked up more non-violent offenders than ever before, for longer than ever before," he continued. "That's the real reason our prison population is so high."
The president laid out plans to visit areas like Charleston, West Virginia, where he intends to hold a community discussion next week on prescription drug and heroin abuse. The talks will focus on private sector initiatives to curb the epidemic, with an additional spotlight on local, state and federal efforts. Mr. Obama aims to meet with law enforcement officials, former prisoners and community leaders during his stops.
"Justice means that the punishment should fit the crime. And justice means allowing our fellow Americans who have made mistakes to pay their debt to society and re-join their community as active, rehabilitated citizens," the president said. "Justice has never been easy to achieve, but it's always been worth fighting for."
Mr. Obama has turned an increasing eye to reforming the criminal justice system. He has been responsible for commuting more prison sentences than his last two Oval Office predecessors, while the Justice Department under former Attorney General Eric Holder drastically changed its harsh policies on charging low-level, nonviolent drug offenses.
In his weekly address, the president also pushed upcoming congressional action on criminal justice issues, touting a bipartisan Senate bill introduced earlier this month that would reduce mandatory minimums for nonviolent drug offenders. The measure would include bans on solitary confinement for juveniles and allow prisoners to face shorter sentences if they enroll in programs that would help prevent a repeat offense. A similar bill is making its way through the House.
"This is progress," Mr. Obama said. "Not liberal ideas or conservative ideas, but commonsense solutions to the challenges we face."
Republicans, in their own video, put their weight behind a Senate bill designed to strip so-called "sanctuary cities" of federal funding, penalizing communities that do not prosecute undocumented immigrants.
"Under this commonsense legislation, sanctuary cities would lose federal funds if they maintain these dangerous policies," Sen. Pat Toomey, R-Pennsylvania, said Saturday. "We have to take this step in order to get these cities to do the right thing and stop undermining our immigration laws."
He said the Stop Sanctuary Policies Act would "help make our communities safer" and prevent cities like San Francisco from making "a mockery of even modest attempts" at immigration enforcement.
"When illegal immigrants do commit violent crimes in our country, they must be arrested and deported," Toomey said. "That's the law."
The president has previously threatened to veto legislation that would crack down on sanctuary cities, saying it "threatens the civil rights of all Americans."
The Senate is scheduled to vote on Toomey's bill, co-sponsored by Sen. David Vitter, R-Louisiana, on Tuesday.
Thanks for reading CBS NEWS.
Create your free account or log in
for more features.