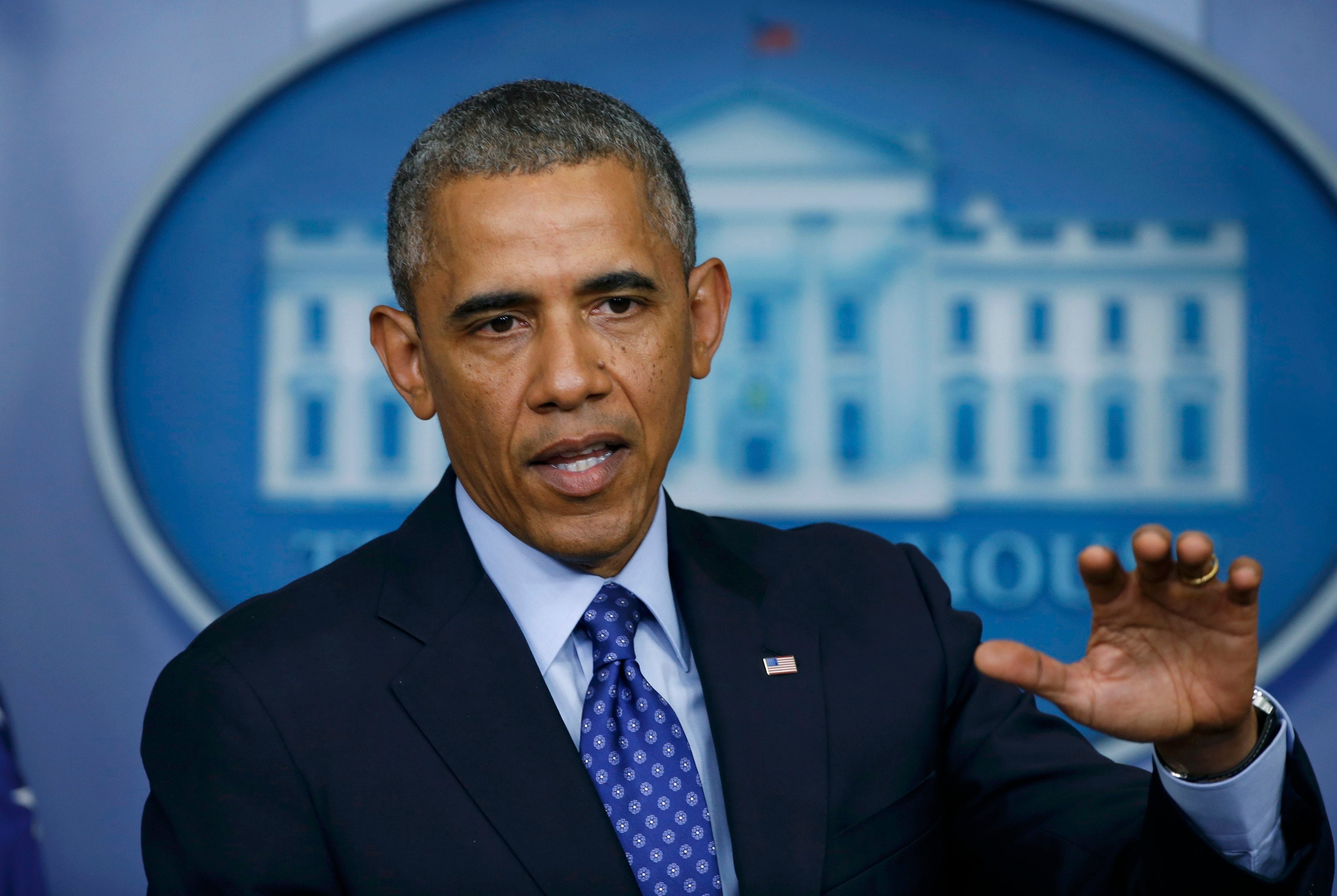 300 more U.S. troops headed to Iraq
WASHINGTON - The U.S. is sending another 300 troops to Iraq to beef up security at the U.S. Embassy and elsewhere in the Baghdad area to protect U.S. citizens and property, officials said Monday.
The new injection of manpower brings the total number of U.S. personnel sent to Iraq to deal with the recent crisis to approximately 800.
The State Department, meanwhile, announced that it was temporarily moving an unspecified "small number" of embassy staff in Baghdad to U.S. consulates in the northern city of Irbil and the southern city of Basra. This is in addition to some embassy staff who were moved out of Baghdad earlier this month.
Department spokeswoman Jen Psaki said the Baghdad embassy "will be fully equipped to carry out" its mission.
The White House announced that President Barack Obama, who has previously ruled out sending combat troops back into Iraq, had directed that 200 troops be sent to reinforce security at the embassy, its support facilities and Baghdad International Airport.
"This force is deploying for the purpose of protecting U.S. citizens and property, if necessary, and is equipped for combat. This force will remain in Iraq until the security situation becomes such that it is no longer needed," the president wrote in a letter to Congress.
Navy Rear Adm. John Kirby, the Pentagon's press secretary, said another 100 troops, who had been on standby in the Middle East since mid-June, also will move into Baghdad to provide security and logistics support.
That raises to about 470 the number of U.S. troops providing security in Baghdad.
CBS News' Chief White House Correspondent Major Garrett said White House officials insist the additional troops "are not a signal of mission creep in Iraq."
"They do acknowledge more forces with combat capability will be in Baghdad but argue their only mission will be to protect U.S. Embassy personnel, secure Baghdad's airport and, if necessary, beef up military escorts in the event the security situation in Baghdad worsens to the point where large-scale evacuations of U.S. personnel are required," Garrett reported.
The Pentagon said the 200 arrived Sunday and Monday. Officials said the additional forces bring a detachment of helicopters and drone aircraft to improve airfield and travel route security in Baghdad.
Those forces are separate from the teams of up to 300 U.S. military advisers that Obama authorized for deployment to Iraq earlier in June. Of those 300, about 180 had arrived as of Monday, the Pentagon said. They are assessing the state of Iraqi security forces and coordinating with Iraqi authorities.
Prior to that, the president dispatched 275 military personnel to provide support and security to Americans at the U.S. Embassy.
The U.S. also has a permanent group of about 100 military personnel in the Office of Security Cooperation, at the U.S. Embassy, to coordinate U.S. military sales.
Garrett said that when the decision to send in 300 military advisers was made, there was some concern that Baghdad could fall to the insurgents, known as ISIS.
"That's no longer the concern, but there is rising concern about the security of U.S. personnel," Garrett said, adding that White House officials say "the president wants to be positioned to protect U.S. personnel in the embassy and, if necessary, if they're moved outside of Baghdad or the country entirely because the situation has deteriorated rapidly."
Thanks for reading CBS NEWS.
Create your free account or log in
for more features.