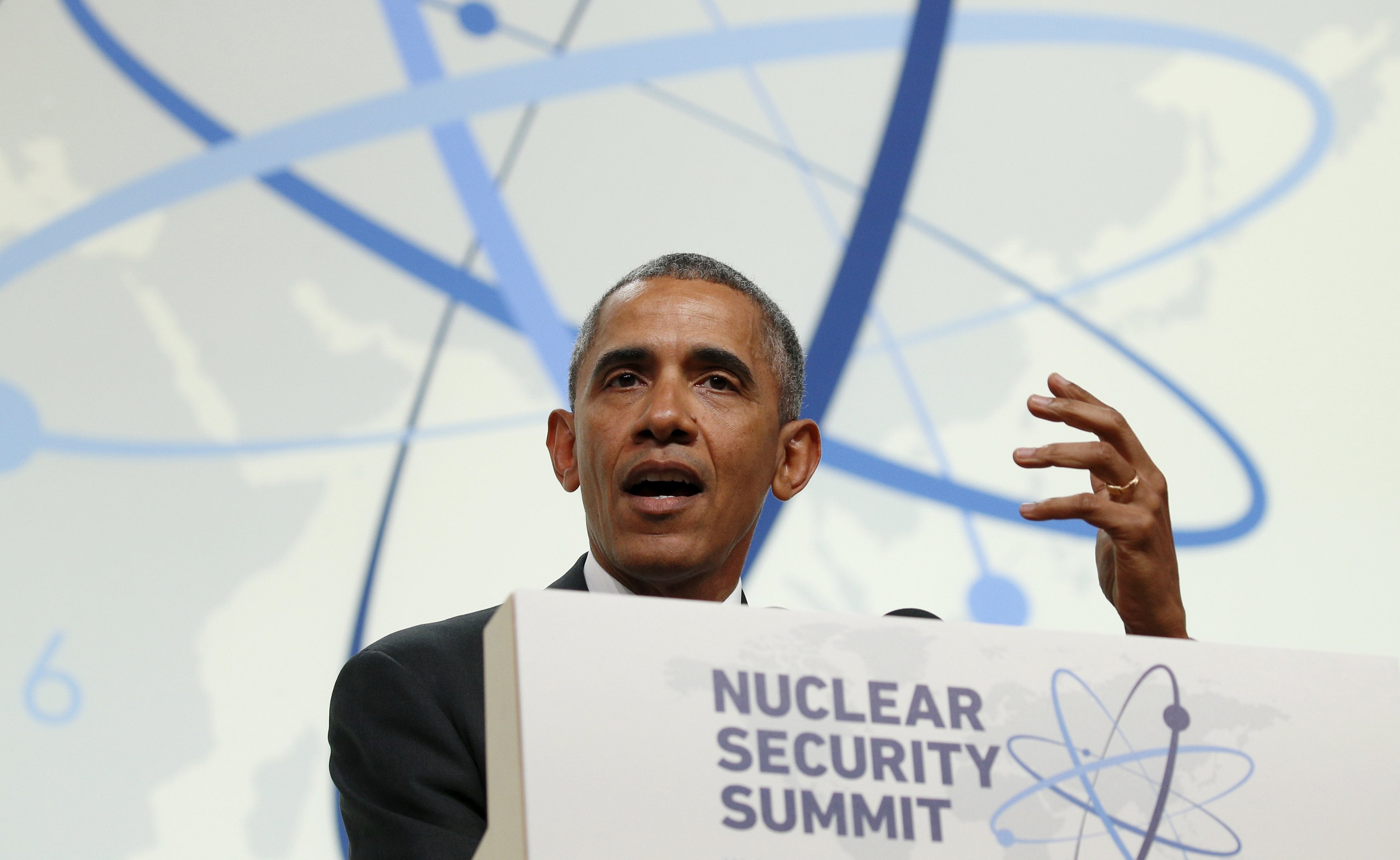 Obama acknowledges civilian deaths caused by drone strikes
President Obama on Friday acknowledged the "legitimate criticism" of U.S. drone strikes in the Middle East that have caused civilian deaths. At the same time, he said the U.S. has now "constructed a fairly rigid and vigorous set of criteria" to justify continued drone strikes that kill whole groups of people at once.
"In the past, there was legitimate criticism that the legal architecture around the use of drone strikes wasn't as precise as it should have been," Mr. Obama said, speaking to reporters at the end of the Nuclear Security Summit in Washington. "There's no doubt that civilians were killed that shouldn't have been."
He added that over the last several years, the administration has worked to prevent civilian deaths.
"In situations of war, you know, we have to take responsibility when we're not acting appropriately," the president said.
The U.S. came under heavy criticism for a drone strike several years ago against extremists in Yemen, which critics said actually hit a wedding party and killed women and children.
In October, an AC-130 gunship mistakenly hit a hospital in Afghanistan that was run by the charity organization Doctors Without Borders. The group has demanded that the strike be investigated as a war crime. The Pentagon disciplined several officers and enlisted personnel for their part in the attack.
The U.S. still drone strikes that kill several people at once. A strike on an ISIS training camp in western Libya in February killed more than 40 people; a drone strike in Somalia against al-Shabab on March 5 killed 150 people. Another drone strike, in Yemen in February, killed dozens.
Mr. Obama said Friday the U.S. uses "vigorous criteria" for getting intelligence on targeting, and that intelligence is "checked, double-checked, triple-checked before kinetic actions are taken."
He said the U.S. is targeting camps that are clearly "involved in and directing plots that could do the United States harm or are supporting ISIL activities or al Qaeda activities."
Then, he said, "a strike will be taken."
He added, "What I can say with great confidence is that our operating procedures are as rigorous as they've ever been."
His remarks came at the end of the two-day Nuclear Security Summit, where leaders from more than 50 nations were gathered to discuss ways to keep nuclear materials out of the hands of terrorists. This year's summit -- the fourth and final one planned -- put a new focus on the threat from ISIS.
Thanks for reading CBS NEWS.
Create your free account or log in
for more features.