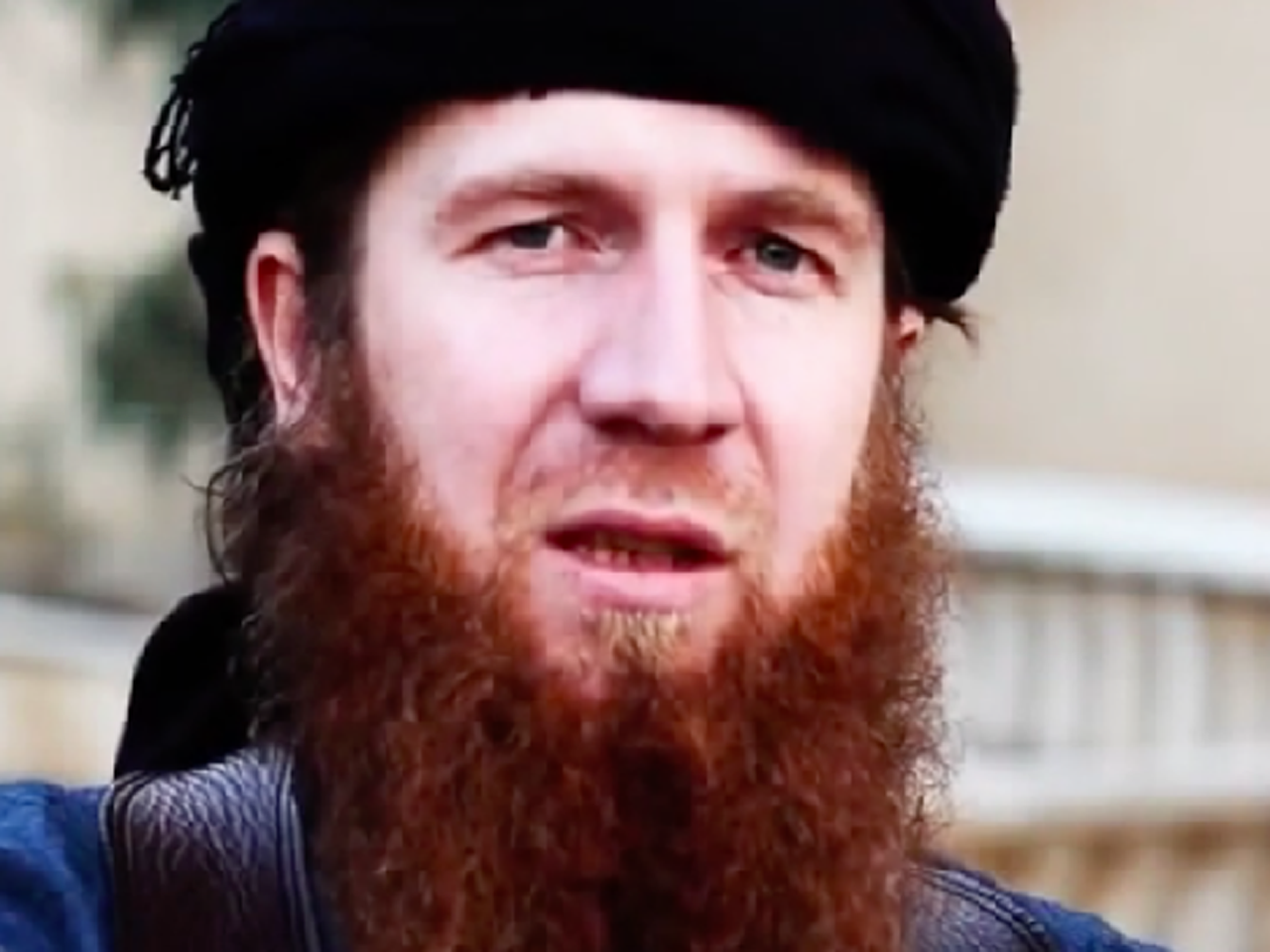 U.S. confirms ISIS commander "Omar the Chechen" is dead
The United States has confirmed that ISIS commander Omar al-Shishani, also known as "Omar the Chechen," is dead, CBS News' David Martin reports.
According to officials, he survived an initial attack carried out in the beginning of March, but has since died of his wounds, Martin reports. A U.S. official previously said an attack was carried out March 4 by multiple waves of planes and drone aircraft.
Al-Shishani, whose real name was Tarkhan Batirashvili, was described as the Islamic State of Iraq and Syria (ISIS) equivalent of a Secretary of Defense. He was an ethnic Chechen from the former Soviet Republic of Georgia.
The U.S. government had a longstanding $5-million bounty for information leading to his being brought to justice.
In announcing the strike last week, Pentagon press secretary Peter Cook said it occurred near al-Shaddadeh, a former ISIS stronghold that was captured in February by the U.S.-backed, predominantly Kurdish Syria Democratic Forces. He said the ISIS leader held numerous senior military positions within the group, including "minister of war," and was based in Raqqa, Syria.
Cook said that at the time of the strike al-Shishani was in al-Shaddadeh to bolster ISIS fighters who had suffered a series of defeats at the hands of local forces supported by the U.S.
Al-Shishani is one of hundreds of Chechens who have been among the toughest jihadi fighters in Syria. He is an ethnic Chechen from the Caucasus nation of Georgia, specifically from the Pankisi Valley, a center of Georgia's Chechen community and once a stronghold for militants.
Cook described him as a "battle-tested leader" with experience in numerous clashes in Iraq and Syria. He said that his loss would hurt ISIS' ability to recruit foreign fighters, especially those from Chechnya and the Caucus region.
The senior defense official who provided details about the March 4 airstrike said the Chechen had joined the Georgian military in 2006 and fought against Russian troops in 2008 in the South Ossetia region of Georgia. He was discharged from the Georgian army in 2010 for medical reasons, the defense official said, and in 2012 left Georgia for Istanbul, Turkey. From there he went to Syria and commanded rebel forces against Syrian government forces.
He joined ISIS in 2013, the official said, and at one point oversaw a prison run by the group in al-Tabqa near Raqqa, where ISIS may have held foreign hostages. In May 2013 he was appointed northern commander for ISIS with authority over the group's military operations and forces in northern Syria.
Thanks for reading CBS NEWS.
Create your free account or log in
for more features.