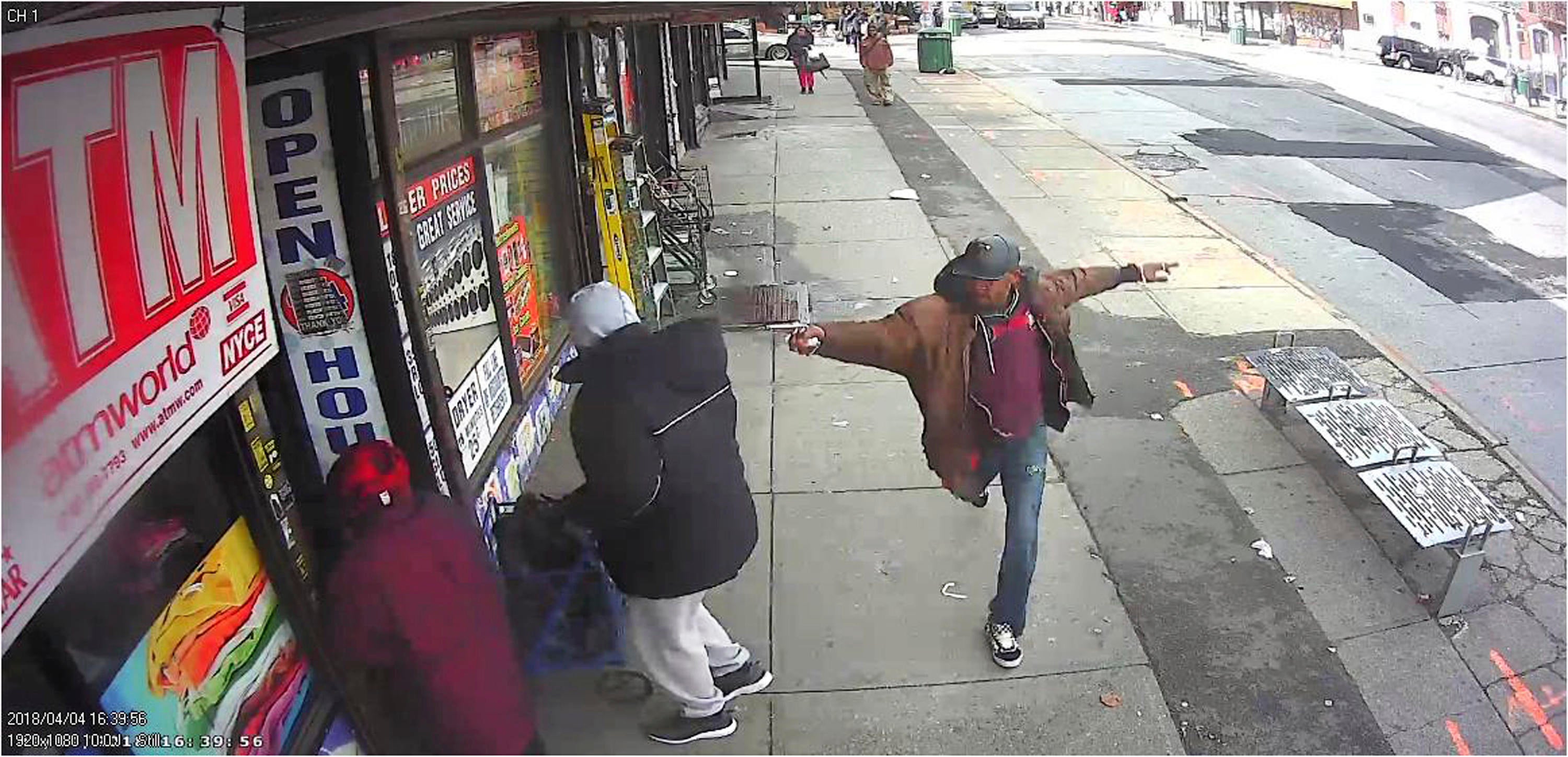 NYPD releases surveillance video, 911 calls in police shooting of Brooklyn man
NEW YORK -- In a somewhat unusual move Thursday, the New York City Police Department released surveillance video and partial 911 calls related to the fatal police shooting of Brooklyn man believed to be mentally ill. Saheed Vassell, 34, was shot by police after they received multiple reports of a man pointing what appeared to be a gun at people in the Crown Heights neighborhood around 4 p.m Wednesday.
"There is a guy in a brown jacket walking around pointing -- I don't know (to someone else) what is he pointing in people's faces? They're saying it's a gun, it's silver," reported one caller.
"There's a crazy guy walking down the street, he looks like he's crazy but he's pointing something at people that looks like a gun and he's like popping it as if he's pulling the trigger," reported another caller.
In another call, a dispatcher asks the caller if the man is holding a gun and she says "yes."
Video surveillance appears to show Vassell doing what the callers describe: walking up to people on the sidewalk and pointing a metal object -- which turned out to be a pipe with a knob on the end -- at people's heads.
Near the end of the video, Vassell can be seen approaching an intersection and pointing the object toward the street. The image freezes and text states, "At this point, responding officers discharged their weapon."
Vassell's father told WABC-TV that his son was bipolar and had not been taking his medication at the time of his death. Neighbors told CBS New York that he was known to be mentally ill but at least those who spoke to the station considered him harmless -- a neighborhood fixture.
According to the New York Times, the NYPD had encountered Vassell before and classified him as emotionally disturbed.
The NYPD did not immediately answer CBS News's questions about whether officers on the scene knew Vassell had a history of mental illness, nor about whether the department has increased or modified training since the 2013 fatal shooting of a mentally ill man near the Empire State Building.
The Attorney General's Office said in a statement Thursday that its Special Investigations and Prosecutions Unit "has opened an investigation into the death of Saheed Vassell."
Thanks for reading CBS NEWS.
Create your free account or log in
for more features.