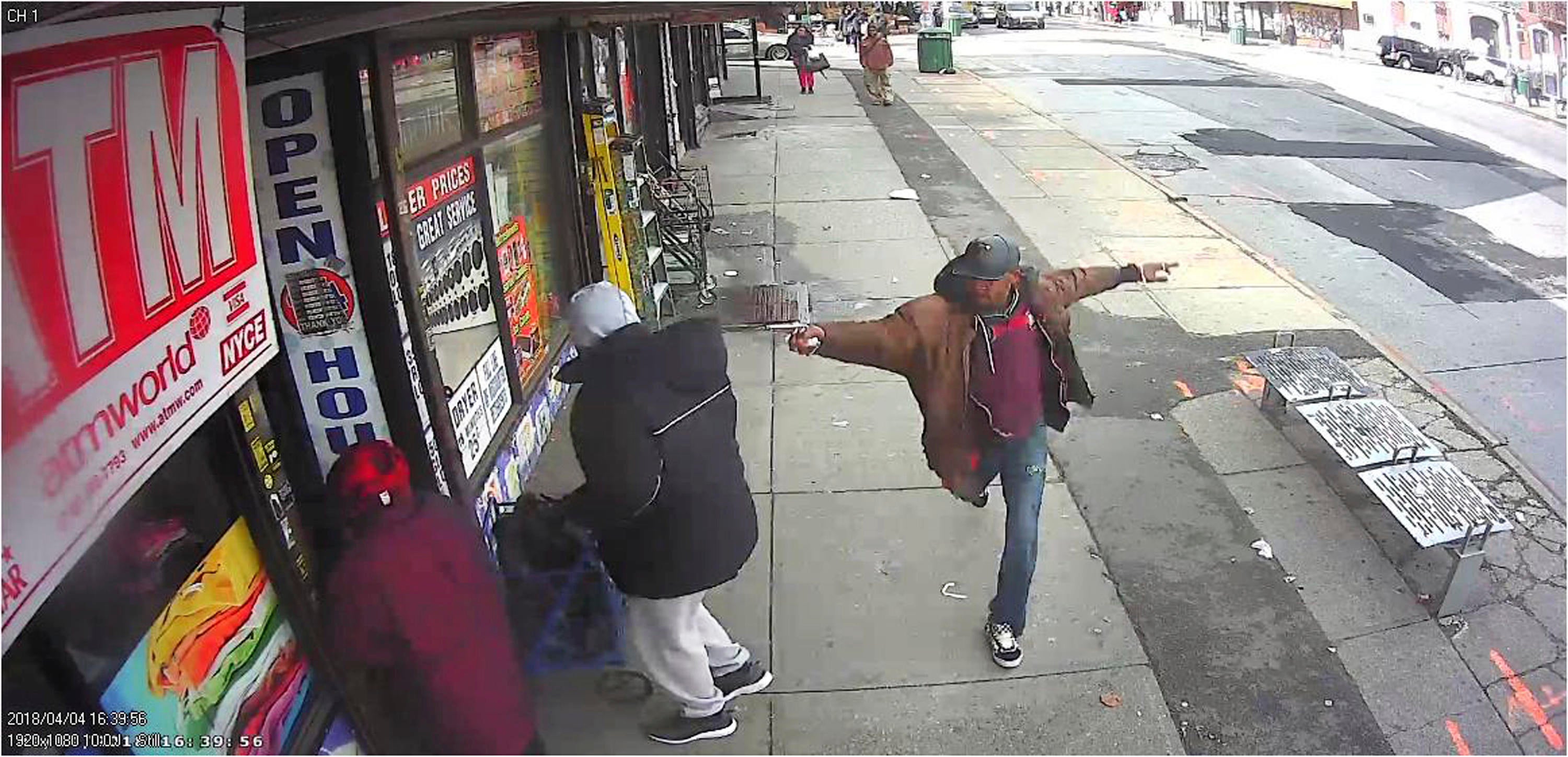 Father of man fatally shot by NYC police says he was mentally ill
NEW YORK — The state's Attorney General's Office says it is investigating after police fatally shot a man who, according to his father and neighbors, was mentally ill. In a statement Thursday, a spokesperson said the Attorney General's Special Investigations and Prosecutions Unit "has opened an investigation into the death of Saheed Vassell," CBS New York reports.
"We're committed to conducting an independent, comprehensive, and fair investigation," the statement said.
Officers said they opened fire Wednesday after Vassell, 34, pointed an object at them that was later found to be a metal pipe.
It happened just before 5 p.m. Wednesday in the Crown Heights neighborhood after three 911 callers said a "man was pointing a silver firearm at people on the street," according to NYPD Chief of Department Terence Monahan.
Five officers responded and encountered a man matching the description in the 911 calls.
"The suspect took a two-handed shooting stance and pointed an object at the approaching officers, two of whom were in uniform," Monahan said.
Four of the officers then fired a total of 10 rounds, striking the man, who was later found to be holding a "pipe with some sort of knob at the end," he said.
Vassell was pronounced dead at a hospital; four officers were treated for minor injuries.
Vassell's father, Eric, told reporters after the shooting that his son was bipolar and wasn't taking his medication, but was not dangerous and did not deserve to die. According to the father, Vassell had been hospitalized several times for psychiatric problems, some involving encounters with the police, but was polite and kind.
"Police had a choice. They always have a choice. They should not train them to kill. They should train them to protect life, to save life," Eric Vassell said in an interview with WABC-TV.
Andre Wilson, 38, told the Daily News that he had known the victim for 20 years, describing him as a quirky neighborhood character.
"All he did was just walk around the neighborhood," he said. "He speaks to himself, usually he has an orange Bible or a rosary in his hand. He never had a problem with anyone."
Wilson said he was shocked that it would come to this.
"The officers from the neighborhood, they know him. He has no issue with violence. Everybody just knows he's just mentally challenged. This shouldn't have happened at all."
According to The New York Times, police had encountered Vassell before and classified him as emotionally disturbed. It is unclear whether any of the officers involved in the shooting knew of Vassell's history.
Many in the community who gathered at the scene after the shooting were outraged by his death, calling it murder, reports CBS New York.
"He's mentally ill but don't mess with anybody," resident O'Neil Headley said. "It's very sad because it's a dude from around here and a lot of people love him."
"People know him as the neighborhood guy, just walking around, saying 'Hi — I want to go to church with you, can I sweep, can I clean up for you," one neighbor said. "That's the kind of guy he was."
CBS New York reports that police say none of the 911 calls they received reported that Vassell may have been emotionally disturbed, only that people were concerned he was carrying a gun.
Members of the community and others are expected to hold a news conference and vigil later Thursday.
The shooting comes after the police killing of an unarmed black man on March 18 in Sacramento, California, sparked two weeks of protests and calls for police reform.
Stephon Clark, 22, was shot by officers responding to a report of someone breaking car windows. Police said they thought he had a gun, but he was carrying only a cellphone.
In a private autopsy commissioned by Clark's family, prominent pathologist Dr. Bennet Omalu announced that Clark was hit by eight bullets — six in the back, one in the neck and one in the thigh — and took three to 10 minutes to die. Police waited about five minutes before rendering medical aid.
Thanks for reading CBS NEWS.
Create your free account or log in
for more features.