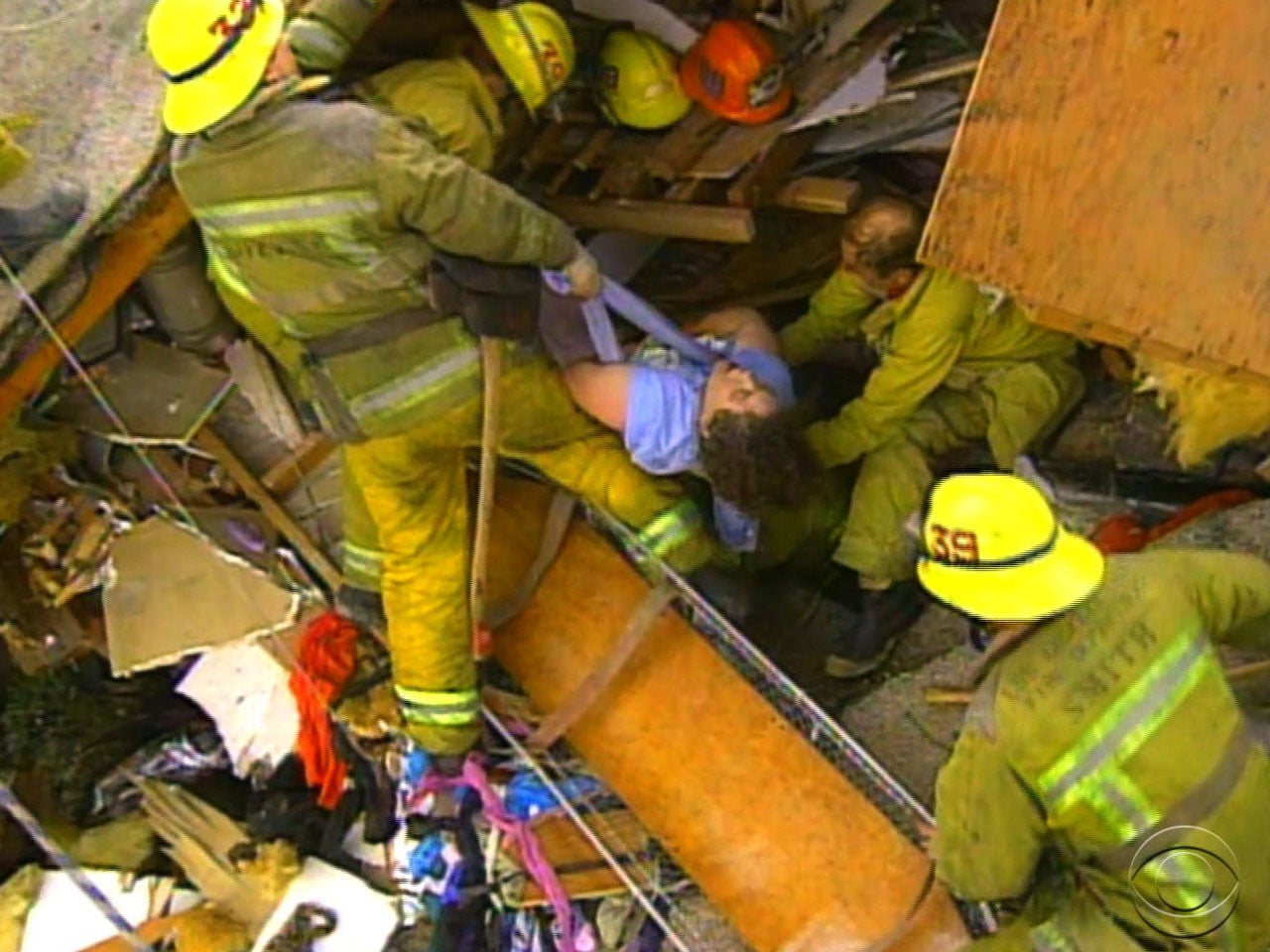 A look at California's earthquake safety, 20 years after Northridge quake
A small 4.4 earthquake struck Southern California Wednesday and was centered about 30 miles east of Los Angeles. There were no reports of injuries or damage.

It hit just hours after Los Angeles Mayor Eric Garcetti announced a new effort to make the city safe from earthquakes.

The post-recession building boom in Hollywood is on shaky ground. Construction in the area prompted the California Geological Survey to release a new map of the Hollywood fault line. It appears to run under at least two proposed new towers.
Lucy Jones, a government seismologist, said, "A building built across it gets ripped in half. It can't be stopped."

This week, she was named the new earthquake adviser for Los Angeles.
Asked when we're building on or near the faults, are we being willfully ignorant or just ignorant, Jones said, "We have to accept building near the fault because otherwise we give up on Los Angeles. There are over a hundred faults in L.A. You can't get more than 10 miles away from a fault if you live in the Los Angeles area."
The fault that caused the 1994 Northridge earthquake was unknown to scientists. Now earthquake geologists, such as James Dolan, have mapped more than 300 hundred faults in Southern California.

Dolan said, "The problem here is not the science. It's the implementation of the science, and getting it into public policy."
Billions have been spent retrofitting highways and overpasses and building codes are stricter. Yet thousands of older buildings still need to be reinforced, communication systems upgraded, and water supplies secured.

Jones said, "What's really at stake is the future of Los Angeles as a city that people want to live in."

Jones says the odds of a Northridge-size or larger quake in the next 30 years is 99.9 percent.



Thanks for reading CBS NEWS.
Create your free account or log in
for more features.