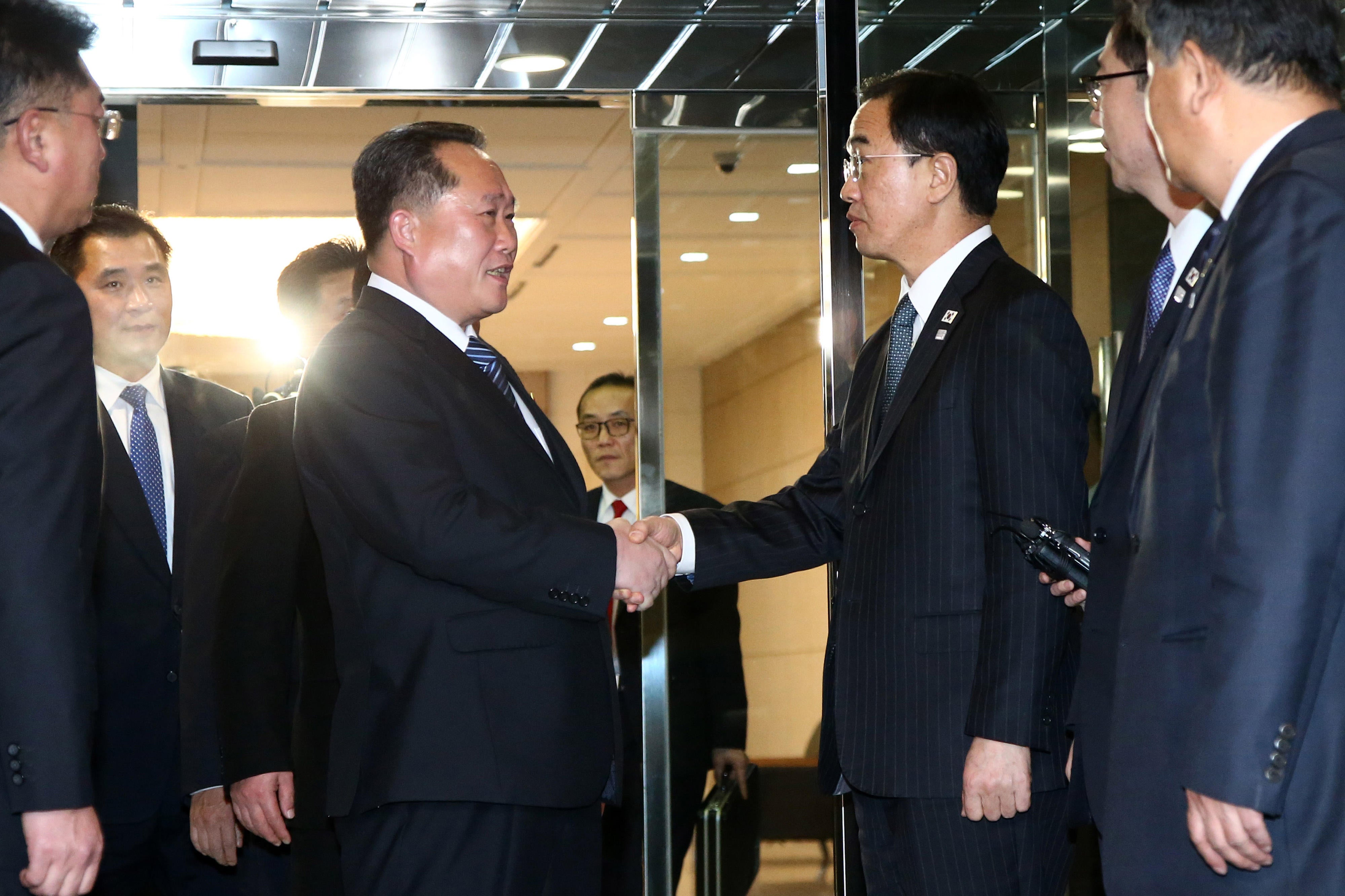 Olympics breakthrough could open door to future North and South Korea talks
SEOUL, South Korea -- On Tuesday morning, five North Koreans walked across the border into the South and shook hands with their South Korean counterparts. It was a scene that was unthinkable just weeks ago.
The delegation from the North turned on the charm, calling the South Koreans their "brethren" and offering what they billed as their "first present of the year."
The parties reached an agreement that means the North will send its athletes to the Winter Olympics in Pyeongchang, South Korea, next month. It will also send a cheering section and performing arts group. South Korea even wants to the two countries to march together in the opening ceremonies.
The South also wants to push ahead with reunifying families separated during the Korean War.
The talks went on for more nearly four hours, with both Kim Jong Un and South Korean President Moon Jae-in able to listen in.
But the biggest issue of all -- the North's nuclear arsenal -- was not discussed. However, the two sides did decide to reopen a military hotline used to avoid accidental conflicts.
John Delury, an expert on North Korean affairs, said the North participating in the Olympics could open the door for further talks.
"In and of itself the Olympics is not going to solve anything," Delury told CBS News. "But if the Olympics is a starting point, then it can really open up the channel between North and South ... and that's the goal here, to make the Olympics the stepping stone to something else."
So far, the North is not showing any willingness to give up its nuclear weapons. But at the end of the talks, the North Korean representative said all of their nuclear weapons are pointed at the United States and not at South Korea.
Thanks for reading CBS NEWS.
Create your free account or log in
for more features.