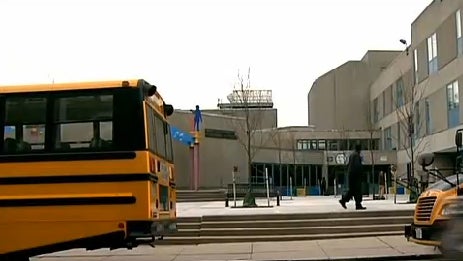 Norovirus outbreak sickens 150 at Boston elementary school
BOSTON -- Health officials say 140 students and 10 staff members at a South Boston elementary school have come down with norovirus.
CBS Boston reports Condon Elementary School Principal Robby Chisholm sent a message to parents on Tuesday, notifying them that the highly contagious stomach virus had spread. There are about 800 students and 65 teachers at the school.
Symptoms of the virus include diarrhea, vomiting and stomach pain that typically last one or two days.
"Teams were onsite today cleaning the school so we can stop any further illness spread," Chisholm said. "For those of you who have children who are ill, we will make sure to catch them up on their schoolwork when they come back -- we just want them to focus on getting healthy soon."
Norovirus is notorious for causing outbreaks on cruise ships. The Centers for Disease Control and Prevention says a majority of cases are spread by food service workers touching food with germs on their hands. More than 20 million Americans get sick from norovirus each year.
The school was used as a polling location for voters on Tuesday, but a spokeswoman for Boston Mayor Marty Walsh said the school was cleaned thoroughly before polls opened and there is no reason to believe that people who voted there should be concerned.
Chisholm said the school has added extra soap and more hand sanitizer, and flyers are being sent home with information about the virus.
"If your student is home sick, he or she will need to stay home until they have had no symptoms for 24 hours," Chisholm said.
The school is also used for several community activities, and on Wednesday night that continued as scheduled.
"I heard that there were folks that came in and sanitized areas. I personally didn't see them but I heard that's what happened, which I am very grateful for," said Nicole Kfoury of City Year. "Hand sanitizer and Clorox is flowing freely."
Thanks for reading CBS NEWS.
Create your free account or log in
for more features.