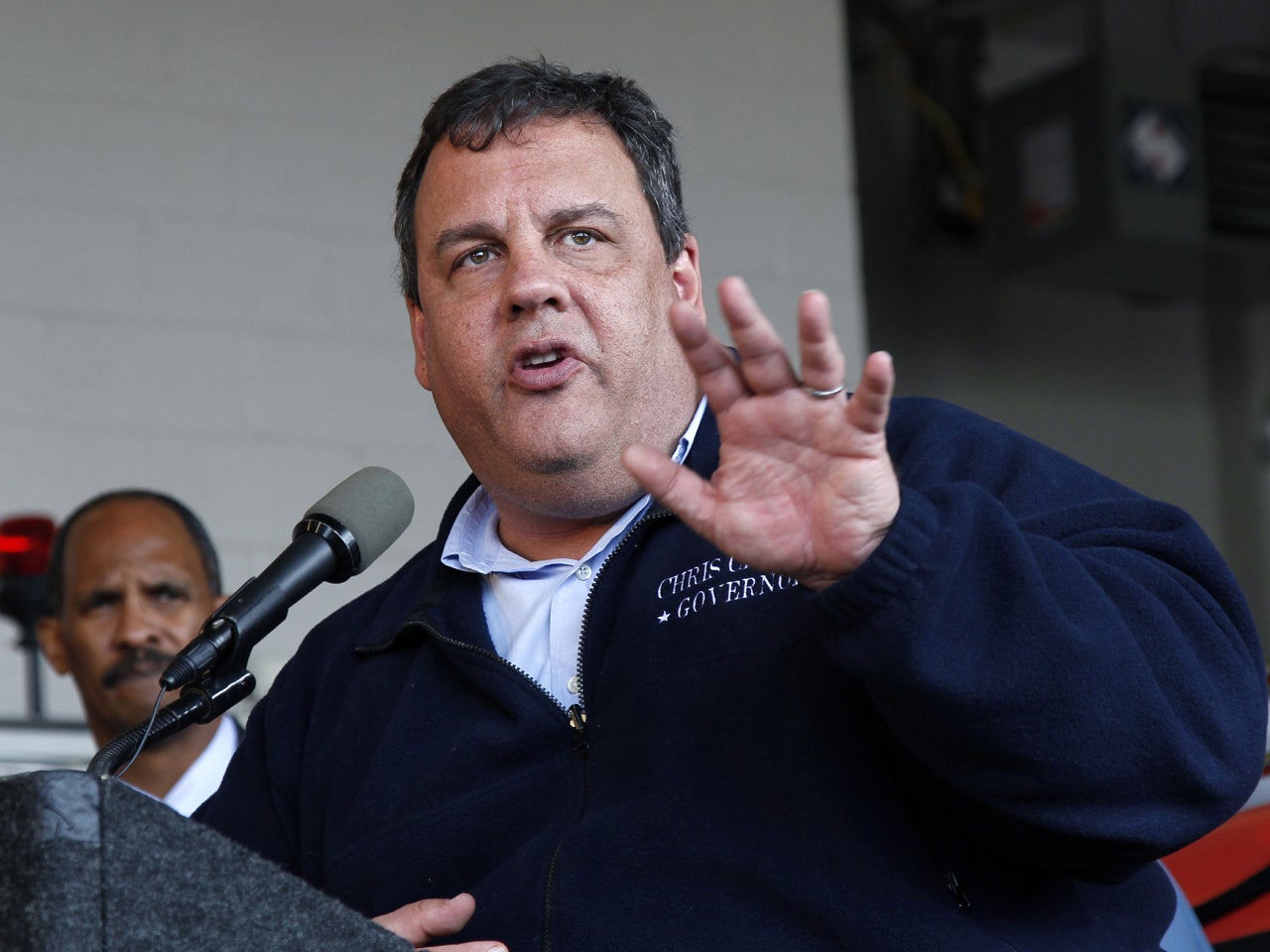 N.J. Gov. Chris Christie "weeps" after meeting Bruce Springsteen
New Jersey Gov. Chris Christie hasn't been shy about his passion for Bruce Springsteen.
He's been to countless shows (more than 100, he says), has quoted lyrics in speeches and speaks openly about his love for The Boss. But Springsteen hasn't really acknowledged Christie - until now.
The Republican governor had a couple of interactions with Springsteen this past week in the wake of superstorm Sandy. Christie says he was so moved by their conversation that he cried when he got home; it was a high point in a long and tough week.
He first met Springsteen at Friday's benefit concert and telethon for storm victims.
"We hugged," Christie said during a press briefing. "He told me it's official: we're friends. I told the president today, actually, that the hug was great and when we got home, there was a lot of weeping because of the hug. And the president asked why. I said, 'Well, to be honest, I was the one doing the weeping.'"
He also spoke with his idol on the phone this week. Springsteen has been campaigning with President Barack Obama, and during their travels, the president gave Christie a call to discuss New Jersey's recovery from the storm that washed away many of New Jersey's beach towns. Mr. Obama then passed the phone to the New Jersey rocker.
"[Mr. Obama] told me in times of real difficulty, he thought that the only thing better than one Jersey guy were two Jersey guys, and he put Bruce Springsteen on the phone," Christie said.
"Bruce said to me how proud he was of his state and how proud he was of the people of this state and how tough they are," Christie added. "And he'll be back to the Jersey Shore soon."
Christie supports Republican presidential candidate Mitt Romney, but has praised the way Mr. Obama has handled superstorm Sandy.
Over the summer, Christie told The Atlantic about what he thought it would like if he actually met Springsteen - and they had a conversation.
"My view on it is that I'm not a priority of his right now," he said. "At some point maybe I will be. If Bruce and I sat down and talked, he would reluctantly come to the conclusion that we disagree on a lot less than he thinks."
Thanks for reading CBS NEWS.
Create your free account or log in
for more features.