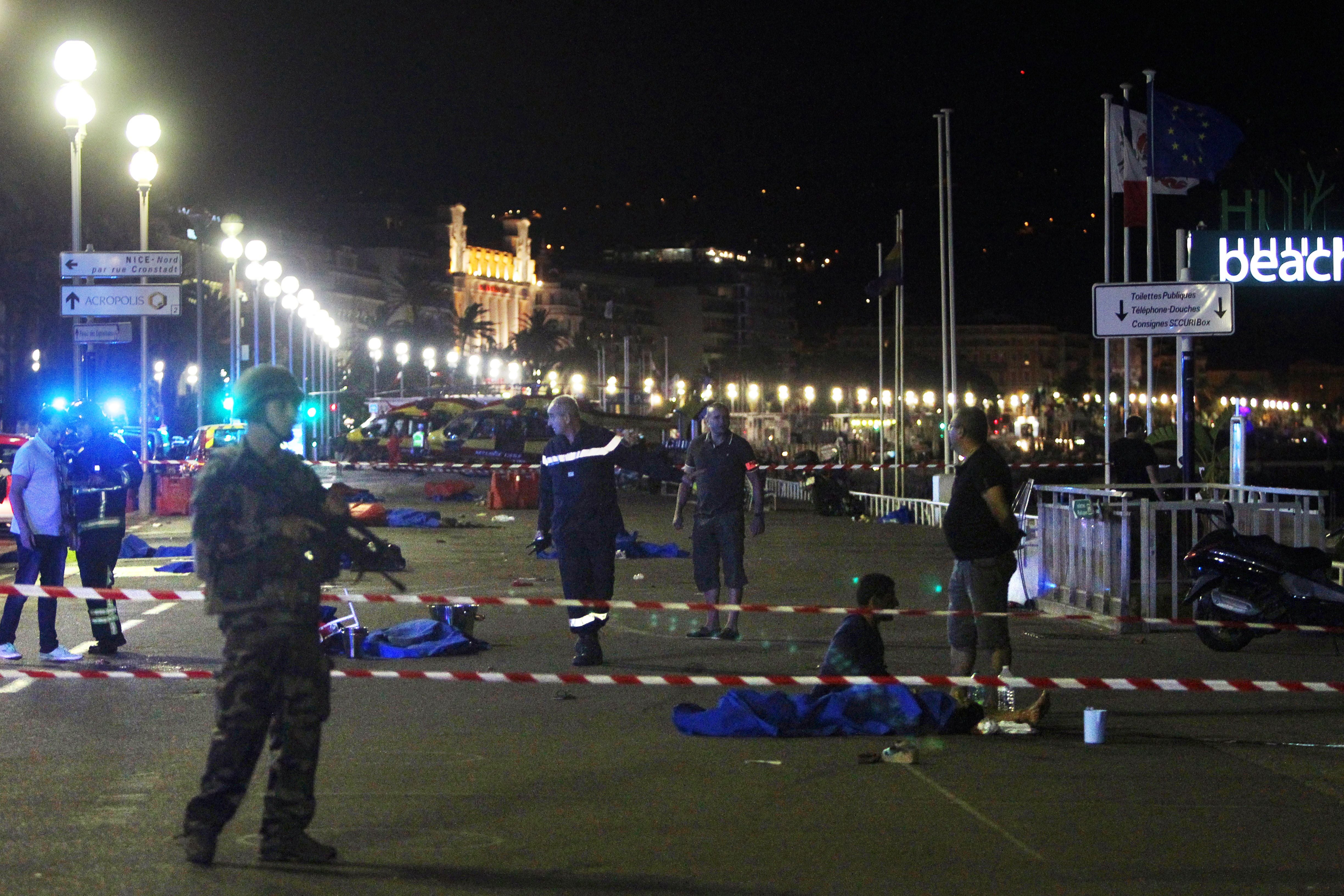 Driver in deadly Nice attack was known to police for petty crimes
NICE, France -- France is reeling from another large-scale terror attack. This time it was on Bastille Day, the national holiday that celebrates democracy -- a value at the very heart of French society.
As families gathered to watch fireworks along the boardwalk at Promenade des Anglais, a truck pummeled through the crowds in the coastal town of Nice.
CBS News has confirmed the driver is 31-year-old Mohamed Lahouaiej Bouhlel, according to law enforcement sources. He was known to police for petty crimes, reports CBS News correspondent Elizabeth Palmer. Police shot and killed the attacker, who was a French resident born in Tunisia.
At least 84 people were killed, including at least 10 children. Dozens of others are hurt.
An American father and son on vacation with family are among the dead. Sean Copeland and 11-year-old Brodie are from the Austin, Texas, area.
It was around 11 p.m. when the attacker drove a truck along the densely packed promenade. Police tried to shoot him, but he managed to accelerate, hitting dozens in his path.
The crowd fled in panic. Some even jumped into the sea, witnesses said. American tourist Kayla Repan was on the promenade when she ran without knowing what she was running from.
"It seemed like everyone was running, we were running away from something," Repan said. "We were just turning down alleys and kind of looking for somewhere that might be safe."
For many, there was nowhere safe to go. The vehicle zig-zagged for just over one mile until police shot and killed the driver.
Authorities found a handgun, assault rifle and fake hand grenades in the truck. An investigation is ongoing to determine whether this was a lone wolf attack.
ISIS-linked terrorists staged two waves of attacks in France in 2015, which killed 147 people. Back then French President Francois Hollande declared that France was at war. After Thursday's attack, he said, "France weeps. But France is strong. And will always be stronger than the fanatics that strike at her."
Thanks for reading CBS NEWS.
Create your free account or log in
for more features.