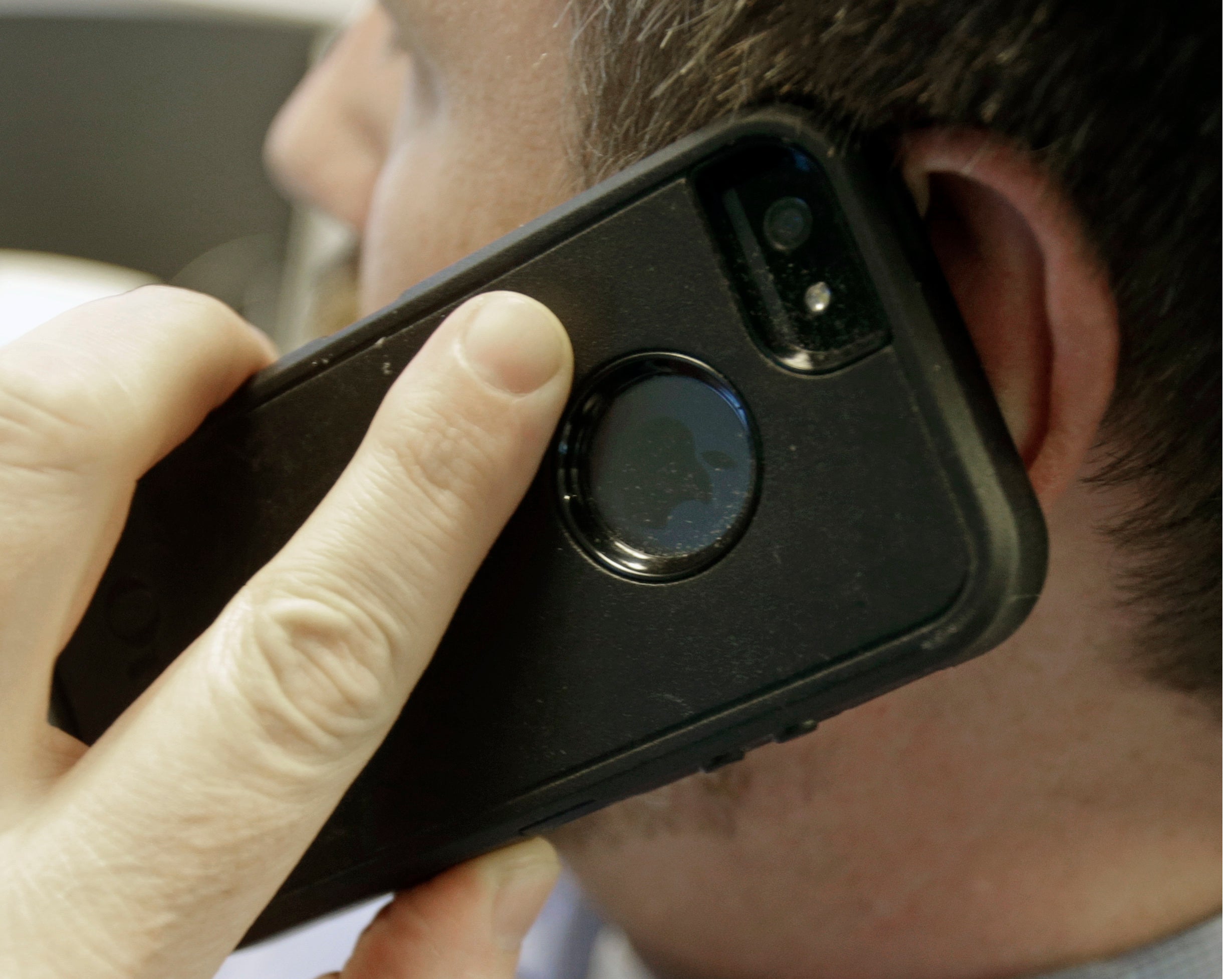 New York lawmakers call for smartphone "kill switch"
A congressman from New York is proposing legislation aimed to cut down on smartphone thefts.
Mobile devices are involved
in one third or more of all robberies in major U.S. cities. The high-tech devices garner big bucks on the black market, leading thieves to go to great lengths to steal the phones. Sometimes the robberies involve violence -- in several cases, they've even turned deadly.
In August 2012, Megan Boken, 23, was sitting in her car when a gunman stole her phone and then shot her in the chest and neck. In 2012, Hwangbum Yang, 26, was shot and killed in the Bronx during an iPhone robbery, according to the
Huffington Post
.
New York Attorney General Eric Schneiderman called it an "epidemic of violent smartphone thefts" in a March 3 press conference,
CBS New York
reports.
The legislation calls for kill switches on smartphones. The switch would make the devices useless when stolen, similar to the way users are able to cancel stolen credit cards.
California lawmakers
and the U.S. Senate are considering similar bills, hoping the loss of value would deter would-be thieves.
New York City Police Commissioner William Bratton said cell phone manufacturers are reluctant to install the kill switches because doing so would cut into sales of replacement phones.

"The elephant in the room is all about corporate greed, profit, that's what this is all about - they're making 30, 40 billion dollars a year on new phone sales," he said.
San Francisco District Attorney George Gascon says that's because the kill switches would decrease the profits companies make by selling anti-theft insurance and replacement phones.

But the cell phone industry has said the resistance has more to do with security issues. Hackers could misuse the switches. Even so, Apple introduced a security feature, called Activation Lock, in the summer of 2013 that should work like a kill switch, making the phones useless when stolen.
And in a Senate committee hearing last week, a Verizon executive supported the development of kill switch technology.
"We are actively engaging with app developers and manufacturers to encourage them to bring forward these options," Verizon's general counsel, Randal Milch, said in response to questions from Sen. Amy Klobuchar (D-Minn.), who co-sponsored the Senate bill.
"It is time for smartphone carriers and manufacturers to get serious about protecting the safety and security of their customers," Bronx, N.Y., Rep. Jose Serrano said Monday. "This legislation will ensure that consumers are empowered to protect themselves by rendering their smartphones useless in the hands of criminals. This is the most effective way to deter smartphone theft."
As evidence that kill switches could work in deterring thieves, former New York City Deputy Commissioner John Miller points to the 1994 decision to make car radios useless when stolen.
"And look, in 1994, they broke into every car and stole every radio in New York," he said on "CBS This Morning." "Until the car people and the radio people got together and they said, 'If you take the radio out of a car, it'll never work in another car,' this chip doesn't match that chip, they stopped stealing radios. Never happened again."
Thanks for reading CBS NEWS.
Create your free account or log in
for more features.