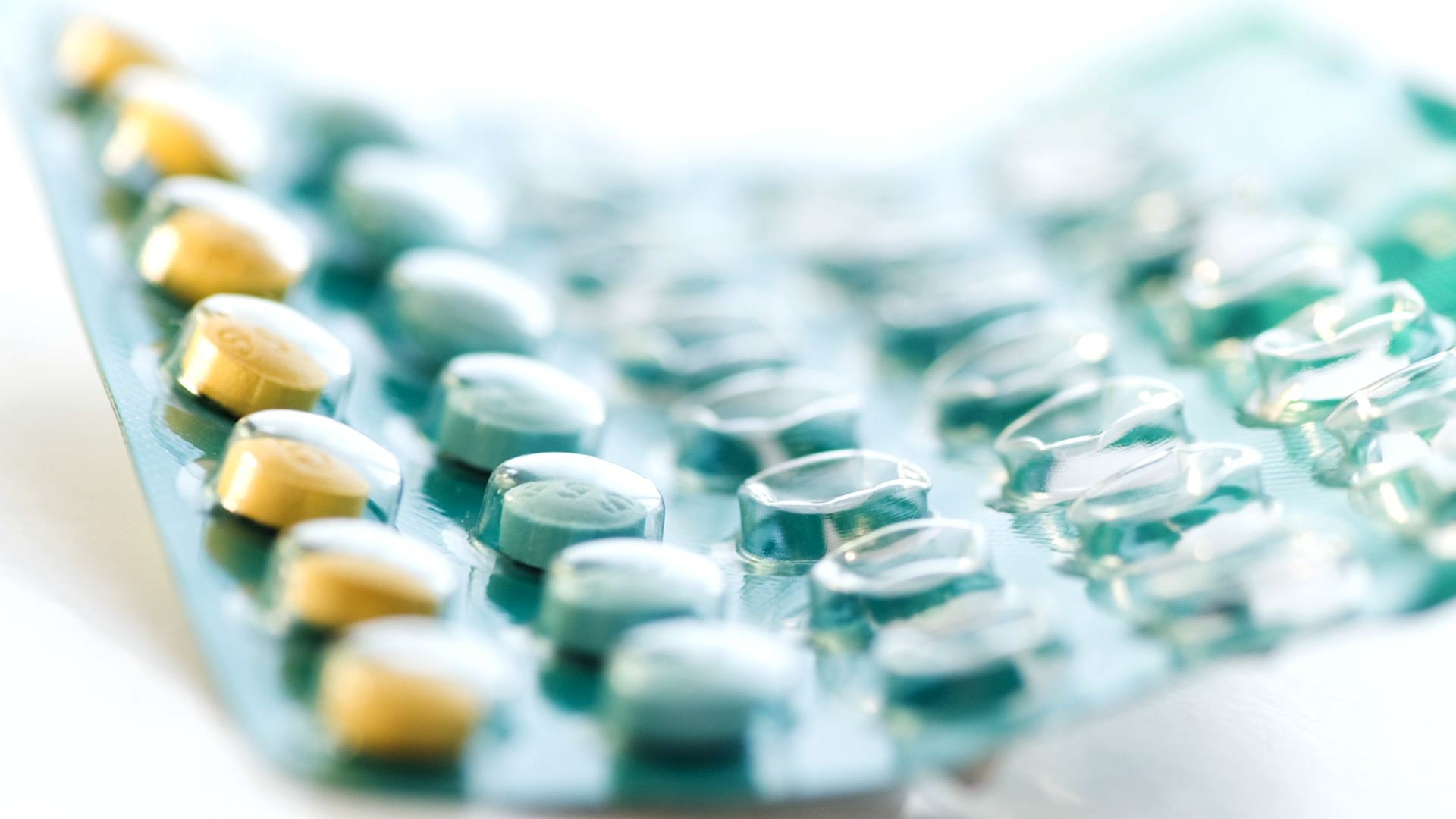 New Obamacare birth control rules seek middle ground
Updated at 2 p.m. ET
Responding to complaints from religiously-affiliated groups, the Obama administration today proposed new health insurance rules for covering the cost of birth control, laying out a plan to ensure coverage without compelling faith-based organizations to pay for it.
White House spokesman Jay Carney said the administration sought to balance two principles in its rule-making: "We had to ensure that women have access to preventive services like contraception and that the policy respects religious beliefs," he said.
The Affordable Care Act requires employers to provide full health care coverage for contraception, though the rule exempts houses of worship like churches or synagogues. However, other nonprofits with religious affiliations -- such as, for instance, a Catholic university -- were expected to comply. The Obama administration faces several lawsuits over the issue.
Under the new proposed rules, such non-profit religious organizations would have to ensure that enrollees of their health care plans get full contraception coverage, but they would not have to pay for it -- a health insurer would pay for it.
"Today, the administration is taking the next step in providing women across the nation with coverage of recommended preventive care at no cost, while respecting religious concerns," Health and Human Services Secretary Kathleen Sebelius said in a statement. "We will continue to work with faith-based organizations, women's organizations, insurers and others to achieve these goals."
The faith-based organizations in question would have to notify their insurer or third-party administrator if they objected to paying for contraception costs on faith-based grounds. The insurer would then have to provide enrollees with no-cost contraceptive coverage through separate individual health insurance policies.
The HHS says that insurers should find providing contraceptive coverage cost neutral, since preventive services like birth control lower overall health costs.
Meanwhile, self-insured religious organizations would find an insurer to cover the cost through its third party administrator. To pay for those costs, the insurer would get a deduction in the fees it must pay to join the federally-facilitated health exchange that will be up and running next year.
The new proposed rules also simplify the definition of "religious employer," making it easier to identify groups completely exempt from the contraception coverage requirement. The new definition, however, relying on IRS tax category, is not expected to expand the number of exempted groups.
Reactions to the new proposed rules today were mixed. In his initial response, Cardinal Timothy Dolan, president of the the U.S. Conference of Catholic Bishops, sounded cautiously optimistic: "We welcome the opportunity to study the proposed regulations closely," he said.
However, the conservative Family Research Council said it strongly opposes the new proposed rules. "The accounting gimmicks HHS is now proposing under the latest regulation fail to satisfy the religious freedom protections that exist in other current laws and in the First Amendment of the U.S. Constitution," Anna Higgins, director of FRC's Center for Human Dignity, said in a statement.
The Catholic Association similarly chalked up the rules to an accounting gimmick. "Catholic institutions and other faith based organizations, including hospitals and universities and private employers, still do not get their 1st Amendment rights back and are still being forced to either violate their faith or pay crippling government fines for practicing their faith," the organization said in a statement.
Reproductive rights groups, meanwhile, have so far responded positively. NARAL Pro-Choice America said the new draft regulations should help achieve near-universal contraceptive coverage.
"Today's draft regulation affirms yet again the Obama administration's commitment to fulfilling the full promise of its historic contraception policy," NARAL president Ilyse Hogue said in a statement. "Increased access to birth control is a huge win for women and is necessary to prevent unintended pregnancy--a goal on which both pro-choice and anti-choice people ought to agree."
Cecile Richards, president of Planned Parenthood Federation of America, said her organization is still reviewing the technical aspects of the proposed rules but that the principle is clear. "This policy makes it clear that your boss does not get to decide whether you can have birth control," she said.
The new proposed rules are open for public comment through April 8.
Thanks for reading CBS NEWS.
Create your free account or log in
for more features.