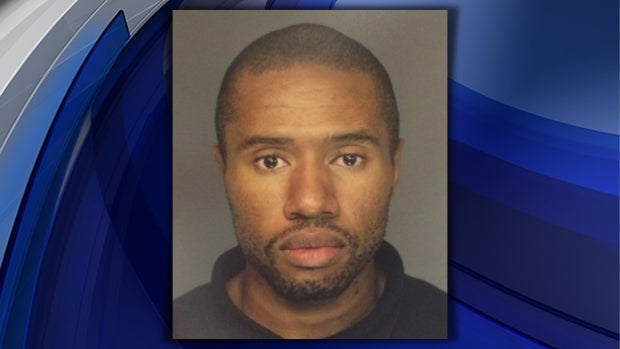 NJ student's accused killer also charged with 3 murders in Wash.
SEATTLE - A third aggravated murder count has been filed in Washington state against a man who is also charged with murder in New Jersey. Prosecutors allege the four killings are part of a "bloody crusade" to punish the U.S. government for its foreign policies.
King County prosecutors Wednesday charged Ali Muhammad Brown, 29, with first-degree aggravated murder in the April 27 shooting of 30-year-old Leroy Henderson in Skyway, south of Seattle. Brown was earlier charged with aggravated murder in the June 1 shooting deaths of two young men in Seattle, Ahmed Said and Dwone Anderson-Young.
Henderson was out walking late at night when he was gunned down. The young Seattle men were shot a short time after they left a nightclub.
In early August in Newark, N.J., Brown pleaded not guilty to killing a college student on June 25 in that state. Brown and two alleged accomplices are accused of killing 19-year-old Brendan Tevlin as he stopped at a traffic light in West Orange while on his way home. Brown is held on $5 million bail. His public defender had no comment at that court appearance.
"The investigation in King County and New Jersey reveals that this defendant is responsible for a series of murders, none of which appear to be provoked, and all of which show an extreme level of violence," King County Prosecutor Dan Satterberg said in a statement.
An aggravated murder conviction in Washington is punishable by death or life without parole.
Detectives tracked Brown through cartridge casings linked to the slayings and surveillance video that showed a distinctive Dodge Durango SUV. Prosecutors say police were also able to get a palm print from inside a victim's car in the Seattle slayings that was matched to Brown.
"The defendant was on a bloody crusade, executing four innocent men ... with the same murder weapon, over the course of approximately two months, and all under the common and single scheme of exacting 'vengeance' against the United States government for its foreign policies," King County prosecutors said in court documents.
In a probable cause affidavit filed in Seattle, King County sheriff's Detective John Pavlovich said Brown described himself to detectives after his New Jersey arrest as a strict Muslim who had become angry with what he described as the U.S. government's role in Iraq, Iran and Afghanistan that he said had led to the death of innocent civilians and children.
In a subsequent July 25 recorded interview in New Jersey, Pavlovich wrote, Brown described his idea of a "just kill," in which the target was an adult male unaccompanied by women, children or elderly people.
CBS New York reports the suspect was also sought in connection with a carjacking and armed robbing that took place at a coffee shop in Point Pleasant, N.J.
Brown previously served federal prison time for conspiracy to commit bank fraud in connection with a plot to defraud several banks, The Seattle Times reported.
In that case, between January 2002 and November 2004, Brown and three other men defrauded U.S. Bank, Bank of America, Key Bank, Washington Mutual, Wells Fargo and Boeing Employees Credit Union by depositing counterfeit and fake checks, then withdrawing funds before the checks were returned, according to charging documents filed in U.S. District Court.
Thanks for reading CBS NEWS.
Create your free account or log in
for more features.