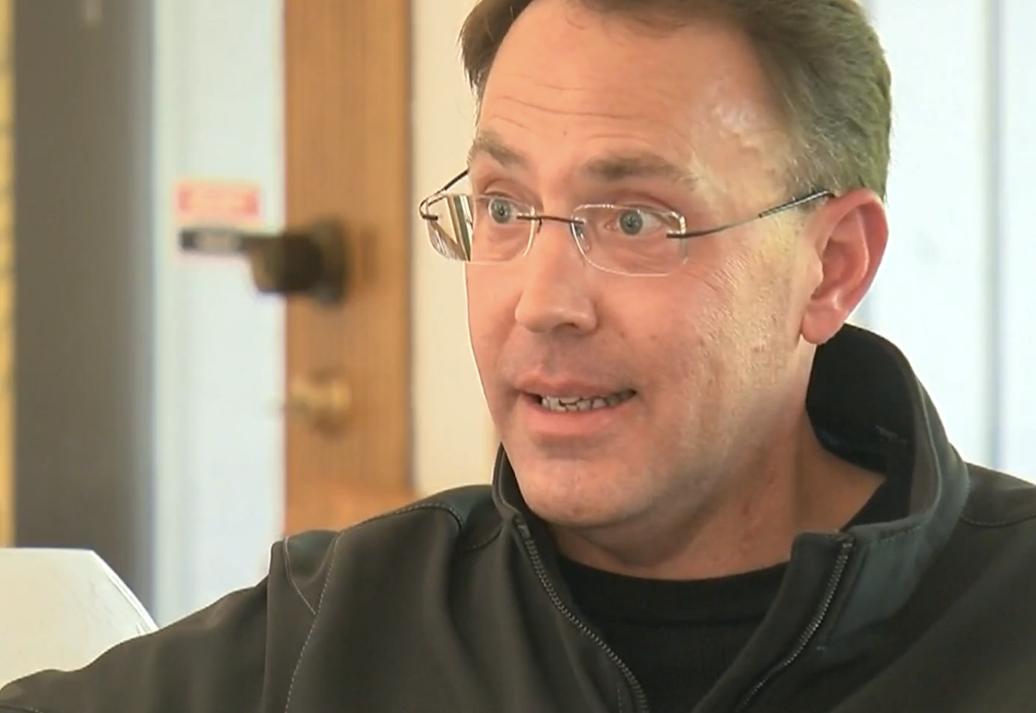 New ALS drug approved for Lou Gehrig's disease gives patients hope
For the first time in 22 years, the FDA has approved a drug for ALS, giving hope to some of those suffering from the illness.
ALS (amyotrophic lateral sclerosis), also known as Lou Gehrig's disease, is a rare disease, affecting 12,000 to 15,000 Americans, according to the U.S. Food and Drug Administration. It attacks and kills the nerve cells that control voluntary muscles. Over time, patients with ALS have difficulty chewing, walking, breathing and talking. Most die from respiratory failure within three to five years.
The drug, Radicava, while not a cure, is a step in the right direction, say experts, and is giving hope to some patients.
Clay Ahrens was diagnosed with the ALS over three years ago.
"I am very, very excited about this new approval," he told CBS Minnesota. "This is the most exciting and optimistic news we've had in a long, long time in ALS."
The new drug (generic name: edaravone) is taken intravenously for 14 days, then a patient goes off the drug for 14 days. Subsequent treatments last 10 out of 14 days, then are followed by 14 days off the drug.
The medicine was tested in a six-month clinical trial in Japan. In the trial, 137 participants were randomized to receive edaravone or placebo. By the 24th week, people taking edaravone declined less on a clinical assessment of daily functioning compared to patients on the placebo.
The New York Times reports the drug will cost $145,524 a year, according to its manufacturer, MT Pharma America, a subsidiary of the Japanese company Mitsubishi Tanabe Pharma Corporation.
The most common side effects reported were bruising and gait disturbance. The drug was also associated with hives, swelling, shortness of breath, and allergic reactions to sodium bisulfite (an ingredient in the drug) which can be life threatening in people with sulfite sensitivity. But for those facing a terminal diagnosis, a drug that could slow decline is welcome news.
"ALS is truly a disease that takes away power, the power to move. It's a disease of loss. Every day is a little bit worse than the day before," Ahrens said.
Radicava slowed muscle decline by 33 percent in people who were recently diagnosed with ALS, research showed.
"The effect is modest but significant," Dr. Neil A. Shneider, director of the Eleanor and Lou Gehrig ALS Center at Columbia University Medical Center, told the Times.
Ahrens isn't sure the drug will work for him, but he'd like to find out.
"I have my next clinic appointment in three weeks and that is topic one, two and three," he said. "This is how we will make progress — it is by drugs that will slow the progression down."
There are still questions about the treatment and concerns about the cost, but it gives patients hope.
"This really does offer hope for a condition that otherwise has very little good news attached to it," Ahrens said.
The popular fundraiser called the "Ice Bucket Challenge" helped speed the drug towards FDA approval, according to the The ALS Association. Without it, the group says Radicava could have been on hold for another 5 to 6 years.
"After learning about the use of edaravone to treat ALS in Japan, we rapidly engaged with the drug developer about filing a marketing application in the United States," said Dr. Eric Bastings, deputy director of the Division of Neurology Products in the FDA's Center for Drug Evaluation and Research.
"This is the first new treatment approved by the FDA for ALS in many years, and we are pleased that people with ALS will now have an additional option," Bastings said in a statement.
Radicava is expected to hit the market in August.
Thanks for reading CBS NEWS.
Create your free account or log in
for more features.