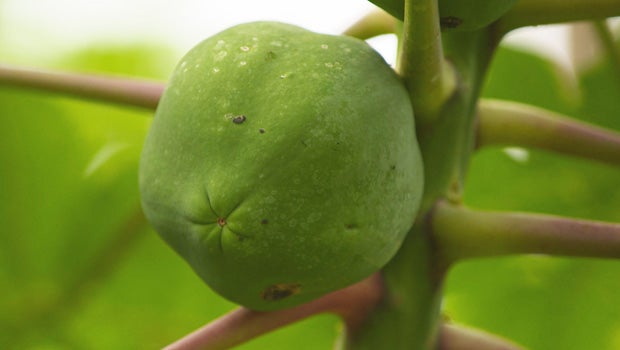 Nestle misled consumers about GMOs in its food products. lawsuit alleges
Nestle is facing a federal class-action lawsuit in Los Angeles alleging it sold products labeled as having "No GMO Ingredients" with genetically modified organisms.
The corporate parent behind such food brands as Stouffer's frozen dinners, Buitoni pasta, and Haagen Dazs ice cream also is accused on designing a seal on its product packaging with the intention to trick consumers into thinking that its products were certified by the non-profit Non-GMO Project, a leading authority on the subject
According to an 18-page court filing, Nestle's "No GMO Ingredients" label was developed by the Switzerland-based company to mimic the appearance of the Non-GMO Project seal, which is on more than 43,000 products. The suit also alleges that Nestle sold dairy from cows fed GMO grain, a violation of the non-profit's standards for its Product Verification Program.
"In other words, the No GMO Ingredients seal of approval is nothing more than [the] defendant touting its own products," the July 27 lawsuit says. "As a result of this deceptive label, consumers paid a significant premium to purchase a non-GMO product to avoid the well-known health and environmental risks associated with GMO products."
Nestle, for its part, described the allegations as "baseless" and denied that it had broken the law.
"Our product labels that declare the absence of GMO ingredients are accurate, comply with FDA and USDA regulations and provide consumers with information to help them make informed purchasing decisions." the company said in a statement to CBS MoneyWatch. "As indicated on our labels, the process for manufacturing Nestlé's products bearing a "No GMO Ingredients" claim is verified by SGS, a world leader in third-party inspection, verification, testing and certification."
Attorneys representing lead plaintiff Jennifer Latiff of Oxnard, California, didn't respond to a request for comment. The Non-GMO Project also didn't respond to a request for comment.
A debate has raged over whether genetically modified crops endanger human health or the environment ever since they came on the market decades ago. The National Academy of Sciences has found that GMO crops are no more dangerous than conventional ones. A 2015 Harvard University study found that genetically modified foods "are no more likely to be harmful than traditionally bred and grown food sources."
Even so, interest in products without GMOs is on the rise. According to market research firm Euromonitor, sales of GMO-free products in America are expected to hit $19.2 billion in 2022 compared with $15.5 billion in 2016, while worldwide sales are expected to rise to $37.6 billion from $31.1 billion during that same period.
The USDA recently unveiled a 106-page proposed regulation that mandates the disclosures of ingredients that are derived from GMO crops. Many products, however, such as meat, poultry and eggs, are exempt from the proposed rule
"Opponents of GMO labeling such as the Grocery Manufacturers Association—which represents many manufacturers of food and beverage products—have long fought against GMO labels, arguing that they would function as packaging kryptonite and scare shoppers away," according to the Sierra Club.
However, a study by researchers at the University of Vermont who studied Vermont's GMO disclosure law, the first of its kind in the U.S., found that GMO labelling made consumers 19 percent less suspicious of GMOs.
Thanks for reading CBS NEWS.
Create your free account or log in
for more features.