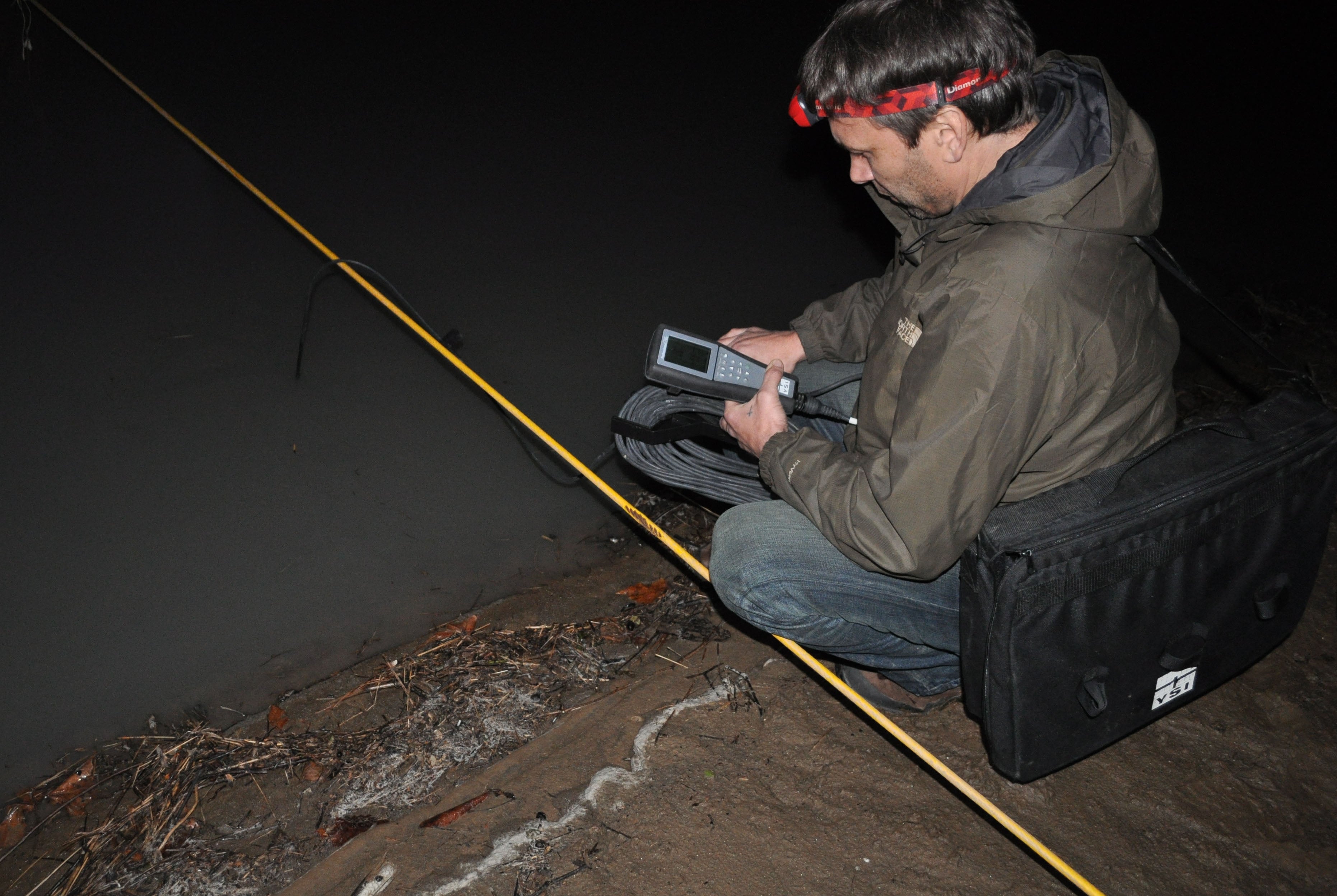 NC coal ash spill draws new focus to controversial industrial waste
There's an important story unfolding in North Carolina that is bringing new focus to an issue that affects the country's energy and industrial sector, as well as future regulation of a major industrial waste product.
North Carolina-based Duke Energy says it is working "closely" with local, state and federal authorities, as it attempts to manage a major release of coal ash into the state's Dan River.
According to a company press statement, a large storm pipe under an ash basin at a closed coal plant broke on Sunday, releasing an estimated 50,000 to 82,000 tons of ash, as well as up to 27 million gallons of polluted "basin water" into the river.
A Duke Energy vice-president said the company, along with industry experts, environmental specialists, engineers, scientists and others, "have been working around the clock to safely devise both short- and long-term solutions, as well as to continually monitor the effects of the release."
And while the company says local drinking water supplies have not been affected by the accident, the spill has prompted some major health concerns.
Coal ash – the residue left over from the burning of coal at power plants – reportedly contains a number of toxic heavy metals, including mercury and lead. And, according to the Environmental Protection Agency (EPA), coal ash is one of the largest industrial waste sources in the U.S., with more than 136 million tons generated in 2008 alone.
There have been other coal ash spills in recent years. In late 2008, several million cubic yards of coal ash spilled into a river in Tennessee, after a dam break at a Tennessee Valley Authority facility in Kingston – an accident the EPA called "one of the largest and more serious environmental releases in our history."
But coal ash is currently considered an "exempt waste" under an amendment to the federal Resource Conservation and Recovery Act (RCRA), meant to regulate the capture and disposal of hazardous waste materials.
The ambiguous status of coal ash has prompted the EPA to work out an agreement with both environmentalists and the energy industry, to make 2014 the year it decides just how it will regulate the waste.
Under a consent decree filed last week in the U.S District Court for the District of Columbia, the EPA now has until the end of the year to determine if coal ash, also known as "coal combustion residuals," is to be considered a hazardous or nonhazardous waste under the RCRA. EPA officials have reportedly shown support for coal ash to receive the nonhazardous status, which would allow it to be recycled for construction purposes.
The issue has political and economic resonance. Last July the House passed a measure that would amend regulations and "encourage recovery and beneficial use of coal combustion residuals and establish requirements for the proper management and disposal of coal combustion residuals." The measure has not yet been considered in the Senate.
Soon after the vote, Rep. Shelley Moore Capito of west Virginia, a co-sponsor of the bill, told the Times West Virginian that the provision "will stop the EPA from implementing new job-killing coal ash regulations by empowering states to create a permit program that meets their individual needs, while still providing environmental safeguards."
But in North Carolina last month, several weeks before the Dan River spill, the Southern Environmental Law Center filed motions in state court – that would allow local conservation groups to take part in state enforcement efforts to clean up coal ash pollutants at Duke Energy sites across North Carolina.
In 2012, in response to a Freedom of Information Act request, the EPArevealed there were hundreds of coal ash dumps across the country – many of which did not have the safeguards needed to keep the ash from leaching into local water supplies. Both environmental activists and industry supporters, meanwhile, are waiting to see what the EPA's ruling later this year will mean for the fate of these dumps, as well as the mountains of coal ash in the United States.
Thanks for reading CBS NEWS.
Create your free account or log in
for more features.