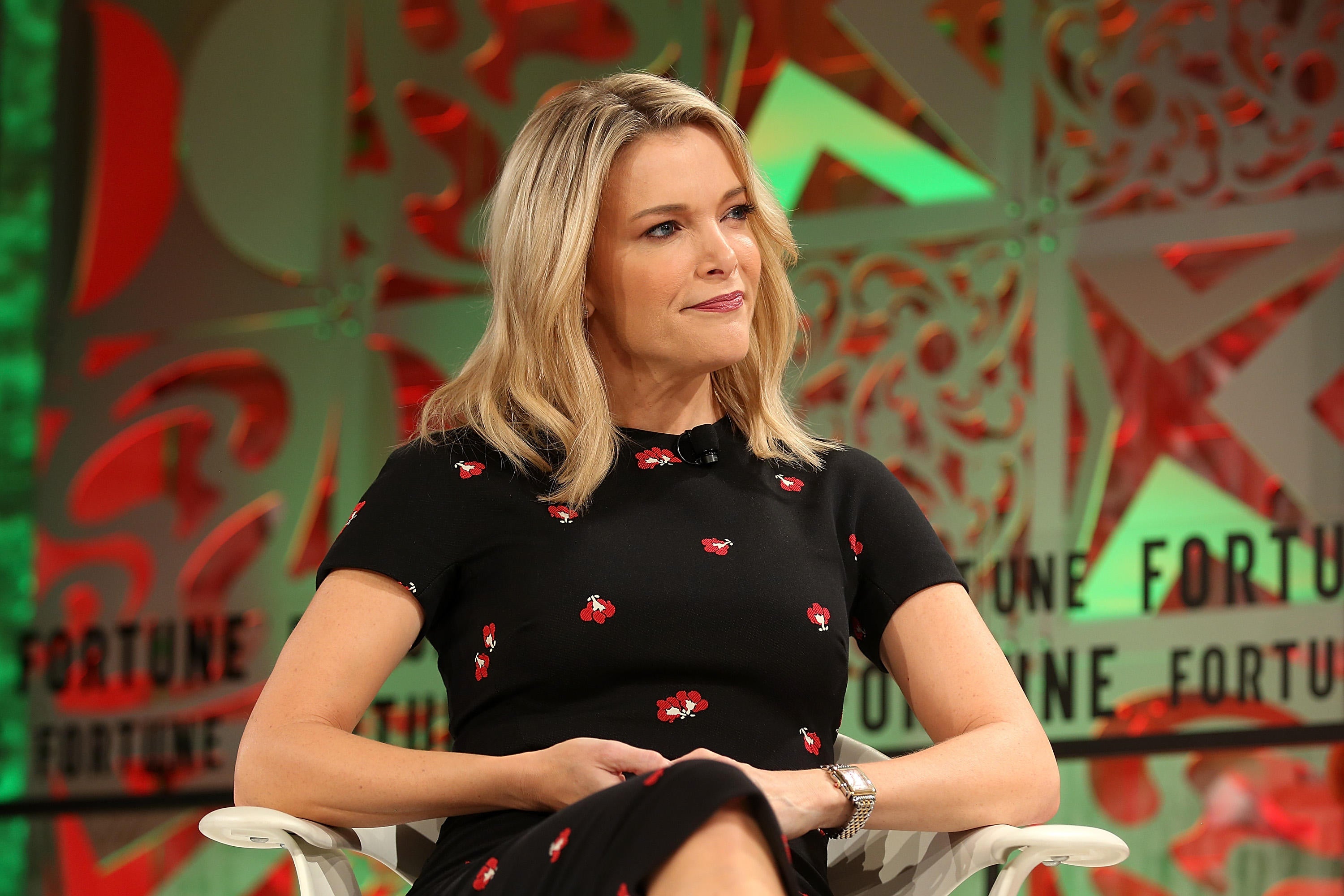 NBC's "Nightly News," "Today" blast Megyn Kelly's blackface comments
Megyn Kelly apologized again Wednesday for her comments defending blackface Halloween costumes on "Megyn Kelly Today," but NBC did not spare the host from critical coverage on "Nightly News," "Late Night" and "Today." Kelly apologized on Tuesday in an internal email, and issued a mea culpa on the air Wednesday morning at the top of her show.
An hour before Kelly's show, "Today" aired a segment about Kelly's comments, which included critical tweets and a clip of Kelly's 2013 on-air comments on Fox News insisting that Santa Claus was white. Co-host Al Roker said Kelly's email apology was inadequate. Roker and Tamron Hall, who are both black, hosted a show together that was axed to make way for Kelly's show.
"The fact is, while she apologized to the staff, she owes a bigger apology to folks of color around the country. This is a history going back to the 1830s minstrel shows, to demean and denigrate a race wasn't right," Roker said.
He continued, "[Blackface is] magnifying the worst stereotypes about black people. And that's what the big problem is."
Co-host Craig Melvin said, "She's a friend. She said something stupid. She said something indefensible."
Later, Kelly began her broadcast by saying, "I want to begin with two words: I'm sorry." She admitted that she defended blackface costumes on Tuesday and continued, "I learned that given the history of blackface being used in awful ways in this country, it is not OK for that to be part of any costume, Halloween or otherwise. I have never been a PC kind of person but I do understand the value in being sensitive to our history, particularly on race and ethnicity. This past year has been so painful for many people of color. The country feels so divided and I have no wish to add to that pain and offense. I believe this is a time for more understanding, more love, more sensitivity and honor. Thank you for listening and for helping me listen too."
After her apology, Roland Martin and Amy Holmes joined her to explain why Kelly's comments were so hurtful to African-Americans. The two explained that in the U.S., there is a long history of blackface used to mock and belittle black people.
Martin, who on Tuesday said that having a black person on Kelly's panel would have helped her understand why blackface is wrong, said, "There are lines, and there's history, and there's pain. And when we acknowledge that, then we can learn and grow from it."
Holmes said that the teaching moment should "challenge stereotypes that we may have about different racial and ethnic groups and think, 'Wait a minute, is that fair? The way I'm relating to other people or making assumptions?' That's part of the journey."
The controversy began with a segment on Tuesday's show, when Kelly asked, "What is racist? You do get in trouble if you are a white person who puts on blackface for Halloween, or a black person who puts on whiteface for Halloween. Back when I was a kid, that was OK just as long as you were dressing as a character." She also talked about the backlash against "Real Housewives of New York" star Luann de Lesseps for wearing a Diana Ross costume last year, and said, "She wants to look like Diana Ross for one day, and I don't know how that got racist on Halloween."
Hours later, she sent an email to her colleagues and said, "I realize now that such behavior is indeed wrong, and I am sorry. The history of blackface in our culture is abhorrent; the wounds too deep."
She also wrote, "I've never been a 'pc' kind of person — but I understand that we do need to be more sensitive in this day and age. Particularly on race and ethnicity issues which, far from being healed, have been exacerbated in our politics over the past year. This is a time for more understanding, love, sensitivity and honor, and I want to be part of that. I look forward to continuing that discussion."
"Nightly News" dedicated a segment to the controversy that included a clip of Kelly's 2013 on-air comments on Fox News insisting that Santa Claus was "white."
Thanks for reading CBS NEWS.
Create your free account or log in
for more features.