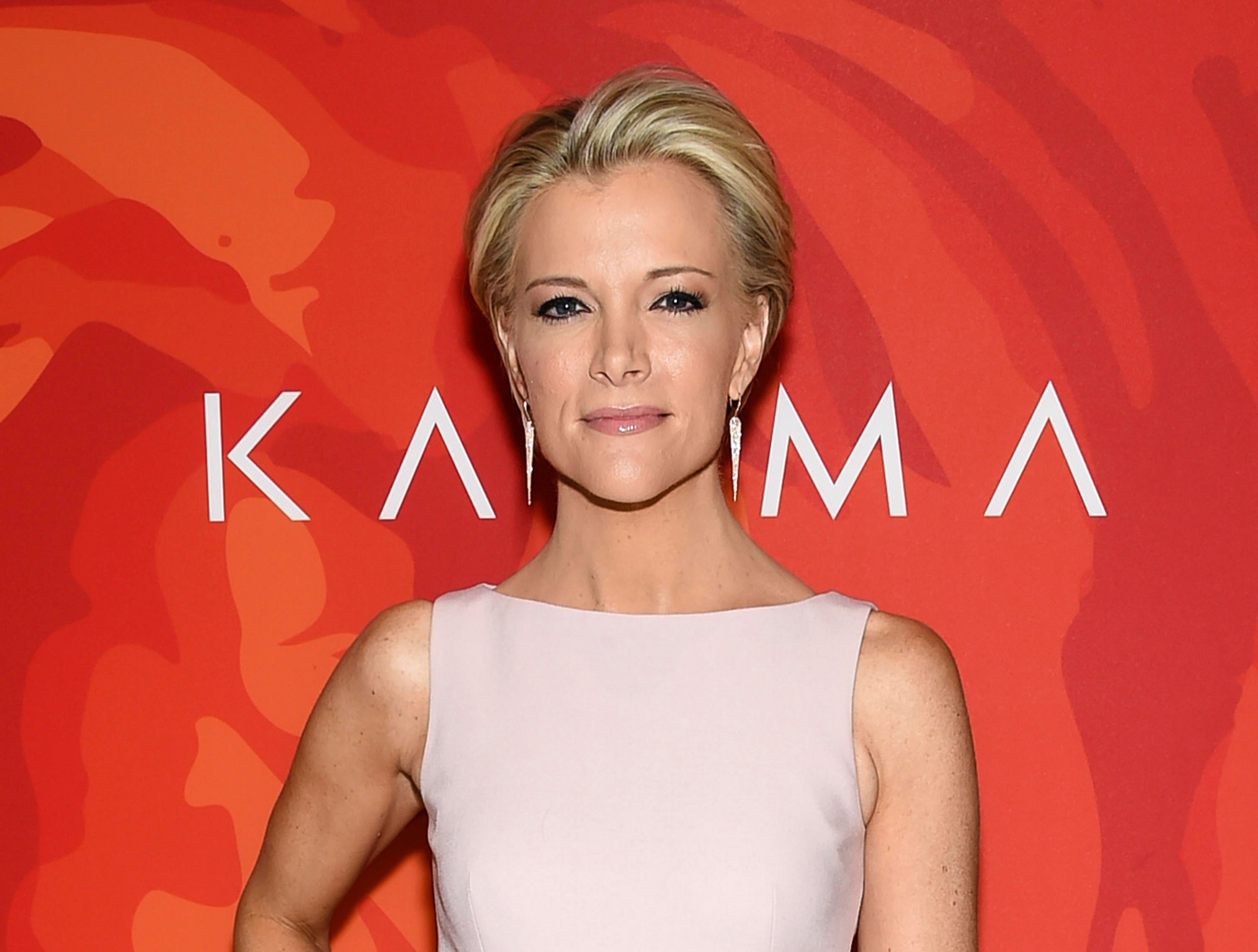 Megyn Kelly apologizes after defending blackface costumes on Halloween
Megyn Kelly reportedly apologized to her colleagues after she appeared to defend blackface Halloween costumes on "Megyn Kelly Today" on Tuesday. In an internal email obtained by The Hollywood Reporter, she wrote about blackface costumes, "I realize now that such behavior is indeed wrong, and I am sorry. The history of blackface in our culture is abhorrent; the wounds too deep."
She also said, "I've never been a 'pc' kind of person — but I understand that we do need to be more sensitive in this day and age. Particularly on race and ethnicity issues which, far from being healed, have been exacerbated in our politics over the past year. This is a time for more understanding, love, sensitivity and honor, and I want to be part of that. I look forward to continuing that discussion."
Earlier on Tuesday, while discussing how some colleges are banning certain potentially offensive costumes, Kelly declared "political correctness has gone amok."
"I have to give you a fair warning, I'm a little fired up about Halloween costumes this morning," she said in the segment with TV personalities Jenna Bush Hager, Melissa Rivers and Jacob Soboroffwhile. "I mean, truly, political correctness has gone amok. There are strict rules on what you may and may not wear by someone who thinks is the boss of you."
Kelly added, "Isn't the whole purpose of Halloween to dress up and pretend you're someone other than yourself?"
Later, Kelly brought up the issue of blackface and wondered aloud when it became inappropriate.
"What is racist?" she asked. "You do get in trouble if you are a white person who puts on blackface for Halloween, or a black person who puts on whiteface for Halloween. Back when I was a kid, that was OK just as long as you were dressing as a character."
Her guests made it clear that they disagreed.
Rivers replied, "If you think it's offensive, it probably is, and one of my big complaints with society right now is whatever happened to just manners and polite society? .... Normal people kind of know where that line is."
Hager added, "I think that there are limits to how far you want to go. You're making people feel bad."
Kelly singled out the backlash against "Real Housewives of New York" star Luann de Lesseps for wearing a Diana Ross costume last year. The reality star said she was wearing tanning cream and did not intend to dress in blackface. She apologized for offending people.
"Who doesn't love Diana Ross?" Kelly asked. "She wants to look like Diana Ross for one day, and I don't know how that got racist on Halloween."
"I haven't seen it, but it sounds a little racist to me," Soboroff said.
The backlash on social media against Kelly's comments was swift.
Patton Oswalt said he learned a blackface Halloween costume was unacceptable the hard way when he was a kid.
Lisa Bloom also said that blackface was never acceptable when she and Kelly were kids.
Padma Lakshmi decried Kelly's "ignorance" and called her comments "damaging."
W. Kamau Bell pointed out the dissonance between Kelly's past insistence that Santa Claus is white and her comments on blackface costume.
Roland Martin said that having a black person on the panel would have helped Kelly understand why blackface is wrong.
April Ryan also lashed out at Kelly.
Thanks for reading CBS NEWS.
Create your free account or log in
for more features.