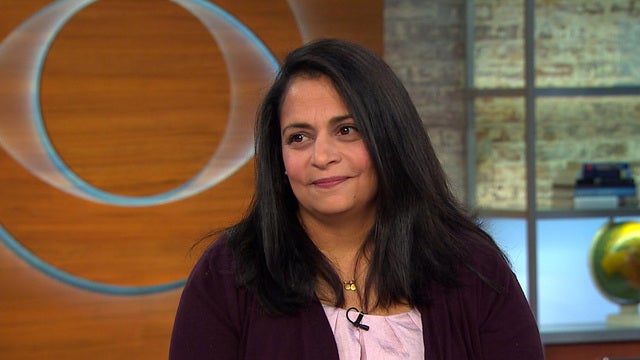 Consumer Reports: "Natural" food labels misleading consumers
More than 60 percent of Americans buy products labeled "natural," but they may not be buying what they think.
According to Consumer Reports, the "natural" labels offer no clear meaning and are misleading consumers -- more than two-thirds of Americans who think it means more than it does.
"In fact, they think it means no artificial ingredients or colors, no GMOs, for example, no pesticides for meat, they think it means no drugs... and it doesn't mean any of those things," said Urvashi Rangan, director of Consumer Safety and Sustainability at Consumer Reports.
In a new story released Wednesday, the magazine featured seven products with these false alarms. Among the products are Del Monte Fruit Naturals snacks, which contain artificial preservatives - potassium sorbate and sodium benzoate -- that are made from industrial chemicals.
Wesson Vegetable Oil, which is advertised as "Pure & 100% Natural," is made from soybeans that are genetically modified to withstand herbicides. It is also made using a solvent called hexane, which the Environmental Protection Agency classifies as a hazardous air pollutant.
Del Monte Fruit Naturals did not respond when CBS News reached out for comment, but ConAgra Foods, producer of Wesson Vegetable Oil, responded: "All of the ingredients in our products that carry a 'natural' designation have been reviewed internally to confirm that the product can be promoted as natural consistent with applicable laws and FDA regulations."
In fact, the inconsistent labels are not illegal, Rangan said, because the FDA has "nothing on the books" to give a clear definition of what "natural" means.
However, another product, Natural Brew Draft Root Beer, was found to contain caramel coloring, which is considered artificial by the FDA.
"What we're saying is that the lack of government standards allows companies to label in a misleading way and we've been able to document that the majority of consumers are being misled on the market," Rangan said.
Rangan called for the FDA to enforce more stringent standards as those that are already in place for organic food labeling, which is backed by federal regulations and verified by third-party inspections.
"We either want them to ban it altogether if they don't have the will to define it, or define it so it's so meaningful it cannot mislead consumers," Rangan said.
Rangan said this would benefit both the consumers and the food companies. According to a Consumer Reports survey of consumers who purchase natural labeled foods, 87 percent said they'd pay more if the product met their expectations. Some companies have also already taken the "natural" label off their products.
"This can be a win-win for everyone," Rangan said. "The fact of the matter is that people want better food, better food production processes but they want labels that stack up to those expectations."
Thanks for reading CBS NEWS.
Create your free account or log in
for more features.