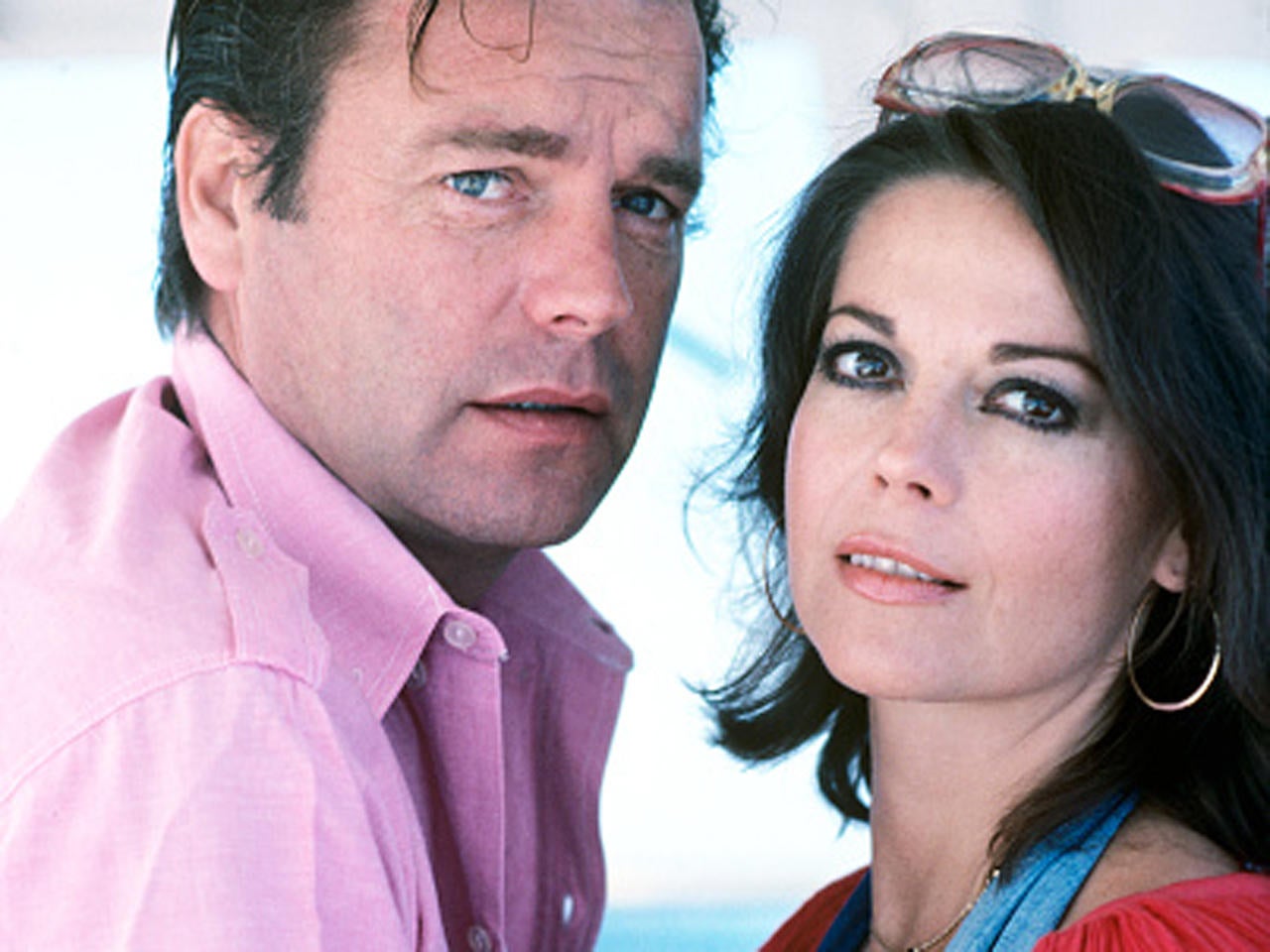 Investigator calls Robert Wagner a "person of interest" in Natalie Wood drowning death
Nearly four decades after the unexplained drowning death of Hollywood star Natalie Wood, Los Angeles County Sheriff's investigators tell "48 Hours" that her then-husband, actor Robert Wagner, is now a person of interest. Investigators want to speak with Wagner about the circumstances surrounding her death one night in 1981, they say in interviews for "Natalie Wood: Death in Dark Water" to be broadcast Saturday, Feb. 3 at 10 p.m. ET/PT on CBS.
"As we've investigated the case over the last six years, I think he's more of a person of interest now," Los Angeles County Sheriff's Department Lieutenant John Corina says of Wagner in an interview with "48 Hours" correspondent Erin Moriarty. "I mean, we know now that he was the last person to be with Natalie before she disappeared."
Wood drowned off the coast of Catalina Island in California in November 1981 after she went missing from the Splendour, her family's yacht. Also aboard that night were Captain Dennis Davern, Wagner, and Wood's friend and fellow actor, Christopher Walken. The next day, the actress was found floating in the water wearing a red down jacket and flannel nightgown. After a two-week investigation, the death was ruled an accident. But, in 2011, the Los Angeles County Sheriff's Department reopened the death investigation. And in 2012 the Los Angeles Coroner's Office amended the death certificate, changing the manner of death from an accidental drowning to "drowning and other undetermined factors."
Now, six years after the investigation was reopened, "48 Hours" talks with the investigators about new witnesses, new evidence and new theories as to what happened that night.
Rumors of foul play have long surrounded Wood's mysterious death. At first, the three men aboard the boat -- Wagner, Walken and Davern -- told detectives that Wood, famously terrified of dark water, took off in a dinghy and went ashore. Over time, however, Wagner and Davern's accounts have shifted, a red flag to the investigators.
Investigators say Wagner has refused to speak with them since the case was reopened. Corina tells Moriarty he doesn't believe Wagner has told the whole story.
"I haven't seen him tell the details that match ... all the other witnesses in this case," Corina says of Wagner. "I think he's constantly ... he's changed the -- his story a little bit. ...and his version of events just don't add up."
Walken has spoken with investigators.
Was it an accident or something more?
Investigators today note the autopsy report indicates there were a number of bruises that appeared to be fresh on Wood's body.
"She looked like the victim of an assault," says Los Angeles County Sheriff's Department Detective Ralph Hernandez.
"Do you believe Natalie Wood was murdered?" Moriarty asks.
"I think it's suspicious enough to make us think that something happened," Corina says.
"Do you believe Robert Wagner knows a lot more about what happened to his wife than he's ever said?" Moriarty asks.
"Well, I think he does because he's the last one to see her," Corina replies.
Moriarty and the "48 Hours" team have been covering the Wood case for six years and was the only news organization to capture the detectives searching the Splendour for clues. "48 Hours" reports on the latest information in the case through interviews with the detectives leading the case, with Wood's sister Lana Wood, as well as archival interviews with Wagner, Davern and others. "48 Hours"' efforts to get comment from Wagner and Walken were unsuccessful.
"We have not been able to prove this was a homicide. And we haven't been able to prove that this was an accident, either," says Hernandez. "The ultimate problem is we don't know how she ended up in the water."
Thanks for reading CBS NEWS.
Create your free account or log in
for more features.