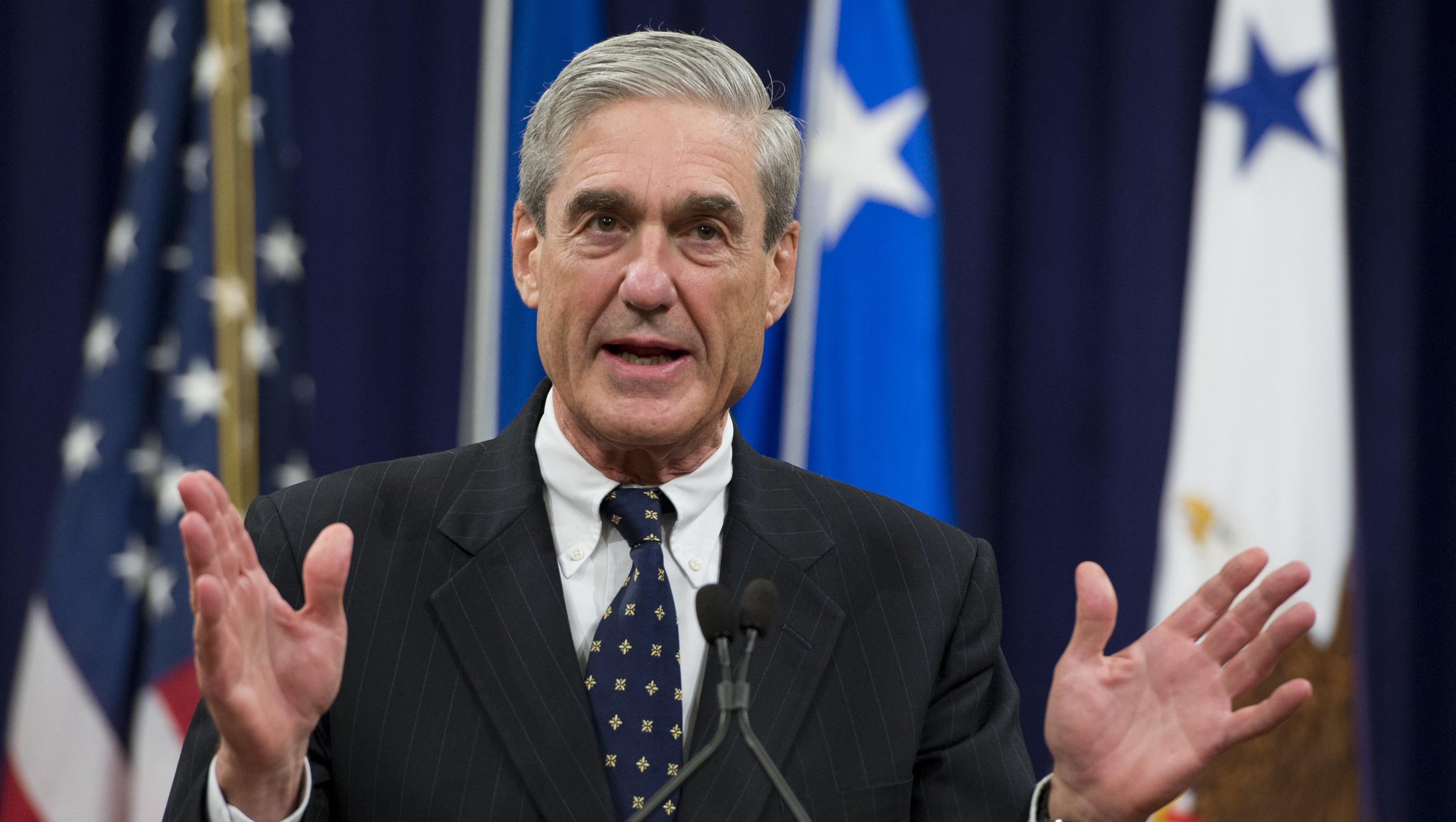 Mueller, NY state attorney general join efforts in Manafort probe
Investigators for Special Counsel Robert Mueller have joined efforts with the New York State attorney general's office in its probe of former Trump campaign chairman Paul Manafort's business and real estate dealings, according to a person familiar with the matter.
CBS News' Pat Milton reports that prosecutors from the State attorney general's office and prosecutors from the U.S. attorney's office in Manhattan have worked together successfully in the past in white collar and corruption investigations.
One of the prosecutors from the U.S. attorney's office in Manhattan has joined Mueller's team, which is conducting the investigation into ties between the Trump campaign and Russian government entities, as well as any knowledge of Russian interference in the 2016 election.
New York State Attorney General Eric Schneiderman has been investigating Manafort's real estate holdings in New York.
Mueller, who is using a federal grand jury in Washington, D.C. to help with his investigation, is particularly focused on Manafort's lobbying efforts between 2012 and 2014 for a pro-Russian Ukrainaian political party, and his offshore banking and financial dealings.
From 2012 to 2014, Manafort and his associate, Rick Gates, who also worked as a strategist for the Trump campaign, were consultants to the political party of then-Ukrainian President Viktor Yanukovych. A non-profit governed by Ukrainian politicians friendly to Yanukovych paid at least $2.2 million to the Podesta Group Inc. and Mercury LLC to advocate for positions favored by the Yanukovych government, the Associated Press reported in August. Yanukovych now lives in exile in Russia. Manafort has since registered with the Justice Department as a foreign agent for his consulting work, acknowledging that he coached party members on how to interact with U.S. government officials.
As part of the ongoing probe, public relations executives who worked on the pro-Yanukovych campaign organized by Manafort were subpoenaed by Mueller's team late last week.
An individual familiar with the matter also confirmed to CBS News on Thursday that Manafort's spokesman, Jason Maloni, received a subpoena from Mueller in the Russia investigation. Maloni runs a public relations and crisis management firm in Bethesda, Maryland called JadeRoq. The Wall Street Journal first reported Maloni's subpoena -- for records of his work for Manafort since 2010. However, the Journal went on to point out that he has worked as Manafort's spokesman only since March, so it's not clear why it is the subpoena goes back for so many years.
The Senate Judiciary Committee had subpoenaed Manafort to appear at a public hearing last month, but his attorney said that Manafort would instead be willing to provide a "single transcribed interview to Congress."
CBS News confirmed on Thursday that Manafort has now denied an NBC News report that the words "RNC" and "donations" were seen close to each other in notes he took during his meeting at Trump Tower with Russian citizens during the 2016 campaign. Manafort conceded that he did take notes, which were taken on his cell phone, and that he gave those notes to the Senate committee, but he denies that donations were discussed at the meeting.
"It is 100 percent false to suggest this meeting included any discussion of donations from Russian sources to either the Trump campaign or the Republican Party. Mr. Manafort provided the Senate Intelligence Committee with the facts and his notes so this speculation and conjecture is pointless and wrong," said Maloni in a statement to CBS News.
The FBI raided Manafort's home last month and left with various records. Agents were searching for tax and foreign banking documents, according to The New York Times.
The coordination between the Mueller and Schneiderman teams was first reported by Politico.
CBS News' Andres Triay contributed to this report.
Thanks for reading CBS NEWS.
Create your free account or log in
for more features.