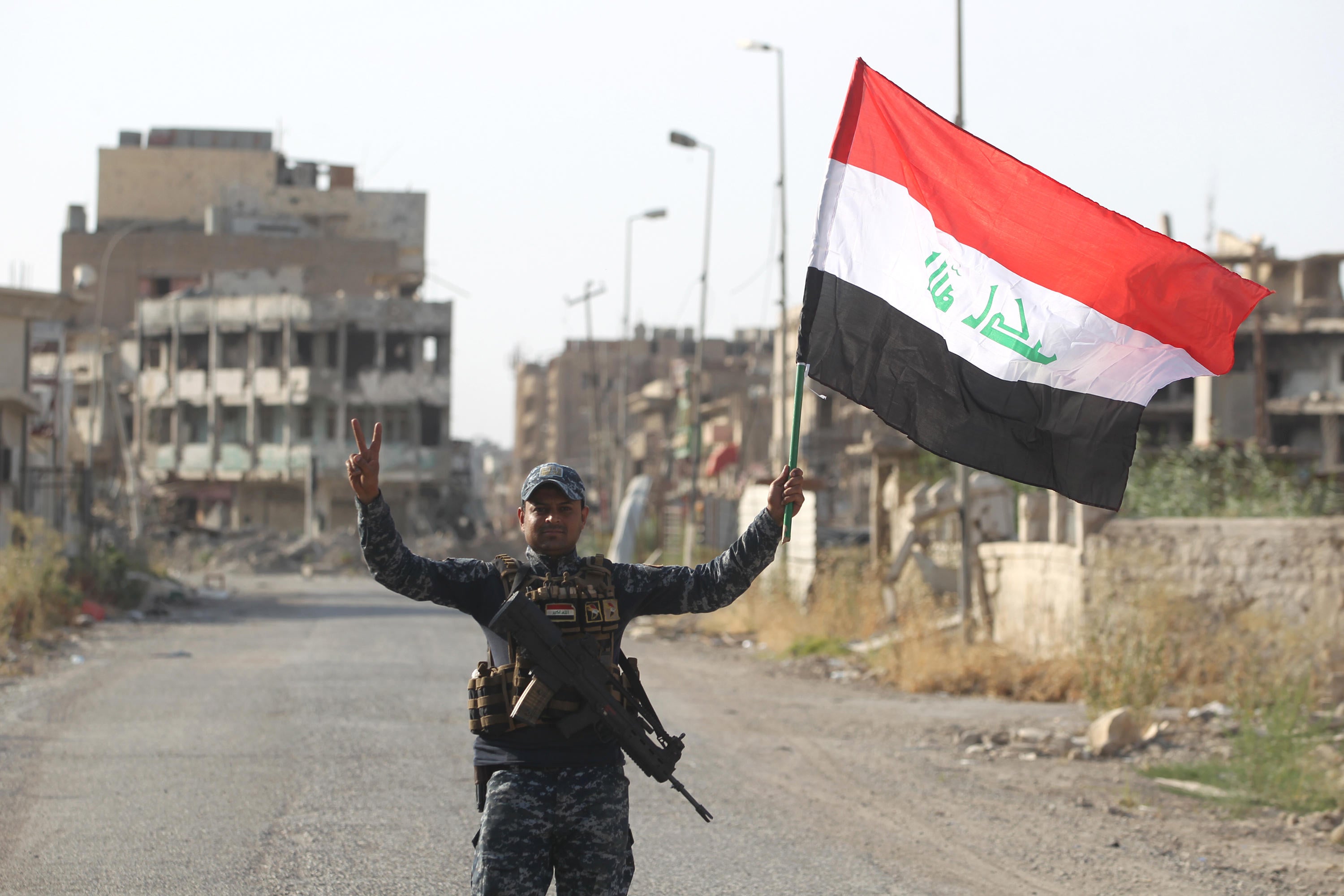 As ISIS "sleepers" hunted in Mosul, focus shifts to Raqqa
Prime Minister Haider al-Abadi declared victory over ISIS in the battle for Mosul on Sunday. The Iraqi leader, draped in his nation's flag, was met with raucous cheers from some of the battle-hardened soldiers who ousted the Islamic extremists from what had been their biggest urban stronghold in the country.
ISIS first took control of Mosul in June 2014, as the militants stormed across northern Iraq. The U.S.-led coalition started carrying out airstrikes against ISIS targets in Iraq later that year.
As CBS News correspondent Holly Williams reports, Mosul was a hard-won victory, and it cost thousands of Iraqi lives, and even on Monday, fighting continued in the liberated city.
Iraqi troops pushed slowly into the last sliver of ground in Mosul's Old City, along the west bank of the Tigris River, where ISIS fighters are holed-up.
Iraqi special forces commander Brig. Gen. Haider Fadhil told the Associated Press that even after that patch of land is reclaimed, his men will still need to conduct clearance operations to find and destroy ISIS "sleeper cells" and hidden explosives.
Fadhil and other commanders say hundreds of ISIS fighters are likely still hiding inside the Old City, and using their own family members -- including women and children -- as human shields.
"There's no accurate estimate for the Daesh fighters and the families who are stuck there," Lt. Gen. Abdul-Ghani al-Asadi, another special forces commander, told the AP, using an Arabic acronym for ISIS.
He said unarmed ISIS family members would be allowed to flee.
"We will not accuse them of anything," he said, "if they don't carry weapons they are civilians."
The Mosul victory always seemed inevitable. A few thousand ISIS fighters pitted against tens of thousands of Iraqi troops -- and the full force of the U.S. military coalition. But it would take nine months, because ISIS fought to the death. Even in the last days of the battle, civilians were forced to run the gauntlet of the extremists' snipers and suicide bombers to escape.

CBS News was there when the Mosul offensive began in October, in farmland on the outskirts of the city. The soldiers fought their way into the Christian towns, long deserted by residents, where ISIS had desecrated churches on the outskirts of Iraq's second largest city.
Finally, the Iraqi forces forged into the heart of the city, fighting street to street and laying waste to the ancient city of Mosul in order to reclaim it from the extremists.
But even before this weekend, as ISIS faced imminent defeat in Mosul, attention had already shifted to Raqqa, the capital of ISIS' so-called "Islamic caliphate," across the border in Syria. In that country, the extremists still control towns, countryside, and part of their de-facto capital city, Raqqa.
U.S.-backed forces now have the extremists surrounded there, too.
Williams and her CBS News crew made it to the city two weeks ago, and walked through eerie neighborhoods; silent, except for gunfire. It is yet another city that has been brought to its knees by ISIS' cult of death and destruction.
Even when ISIS finally loses all of its territory in Iraq and Syria, nobody expects it to disappear.
Instead, the extremists are expected to convert into a traditional insurgency, and to continue carrying out terror attacks in the towns and cities they've terrorized for years.
Thanks for reading CBS NEWS.
Create your free account or log in
for more features.