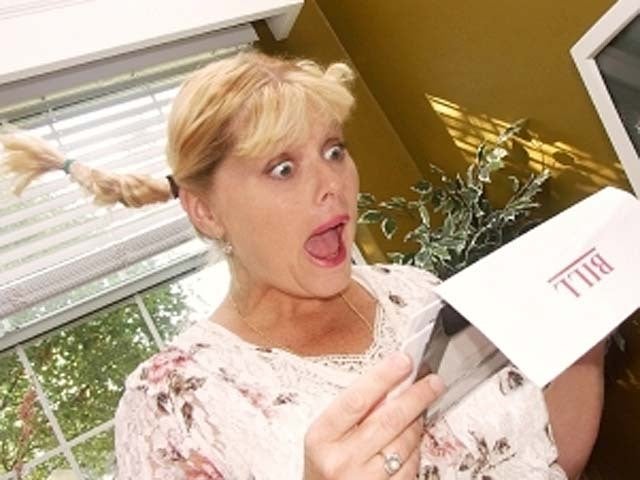 Most and least expensive states for car insurance
(MoneyWatch) Pity Michigan drivers. Whether driving a 1967 Pontiac or a brand-new Porsche, car owners in the state pay a higher percentage of their income for auto insurance than any other drivers in the nation.
The reason? Michigan law requires that every auto insurance policy provides unlimited personal injury protection, says John Egan of CarInsuranceQuotes.com. So if you get in an accident and are injured, the auto insurer may have to pay for your physical therapy for the rest of your life. As a result, the average Michigan driver spends 8 percent of his or her income on auto insurance each year.
On the other end of the spectrum, residents of Massachusetts devote the smallest chunk of their income to buying car insurance, although Egan notes that's largely because median income is higher there. North Carolina residents pay the second-smallest percentage of income for auto insurance, with the state far more representative of the national median, according to a CarInsuranceQuotes survey. Editors for the website attribute the relatively low cost of insurance in North Carolina to the fact that the state is more rural than most and to its court system discouraging auto accident claims, which can drive up the cost of coverage.
Here is a list of the top 10 states in terms of where drivers pay the most and least for auto insurance as a percentage of their income.

Most expensive states for auto insurance:
1. Michigan: 8 percent
2. Louisiana: 5 percent
3. Kentucky: 4.5 percent
4. West Virginia: 4.3 percent
5. Mississippi: 4 percent
6. Arkansas: 3.7 percent
7. Delaware: 3.6 percent
8. New York: 3.5 percent
9. Nevada: 3.4 percent
10. Florida: 3.3 percent

Least expensive states for auto insurance:
1. Massachusetts: 1.4 percent
2. North Carolina: 1.6 percent
3. Hawaii: 1.6 percent
4. Alaska: 1.7 percent
5. Oregon: 1.95 percent
6. Iowa: 1.97 percent
7. New Hampshire: 1.98 percent
8. California: 1.991 percent
9. Virginia: 1.992 percent
10. Maine: 1.993 percent

It's worth noting that most consumers can reduce the cost of their car insurance by shopping around on a regular basis, particularly if anything changes in your driving habits. Even a change in your profession can affect your rates, since some insurers provide discounts to teachers and engineers, for instance.

Certainly, if you are adding or subtracting a young driver to a policy, shopping is imperative. Young drivers are often charged among the highest rates because they're the least experienced and most prone to accident. So any discount or deal that an insurer offers on these drivers can dramatically affect the cost of a policy.
Other ways to save to on auto insurance:

Keep your nose clean. Virtually every insurer offers good-driving discounts or preferential pricing for those who have not had a ticket or accident in at least two years.
Raise your deductibles. If it isn't too much of a financial hardship to pay the first $500 or $1,000 of damages if you're in an auto accident, raising your deductible can save hundreds on premiums each year.
Dump collision coverage. If you're driving an old, inexpensive car, consider dropping the collision coverage, which pays to repair your car in an accident. Be aware, however, that if you couldn't afford to replace the car if it were totaled, it's smarter to hike the deductible rather than eliminating this protection completely.
Look for discounts. Be sure to ask what types of discounts your insurer offers. While some discounts are common, like for car security systems, some discounts are atypical and less known to drivers. For instance, some insurers offer discounts to members of specific professions, such as like scientists, and others offer discounts to non-smokers. Ask for the full list of discounts offered by your insurer to see if you qualify.
Thanks for reading CBS NEWS.
Create your free account or log in
for more features.