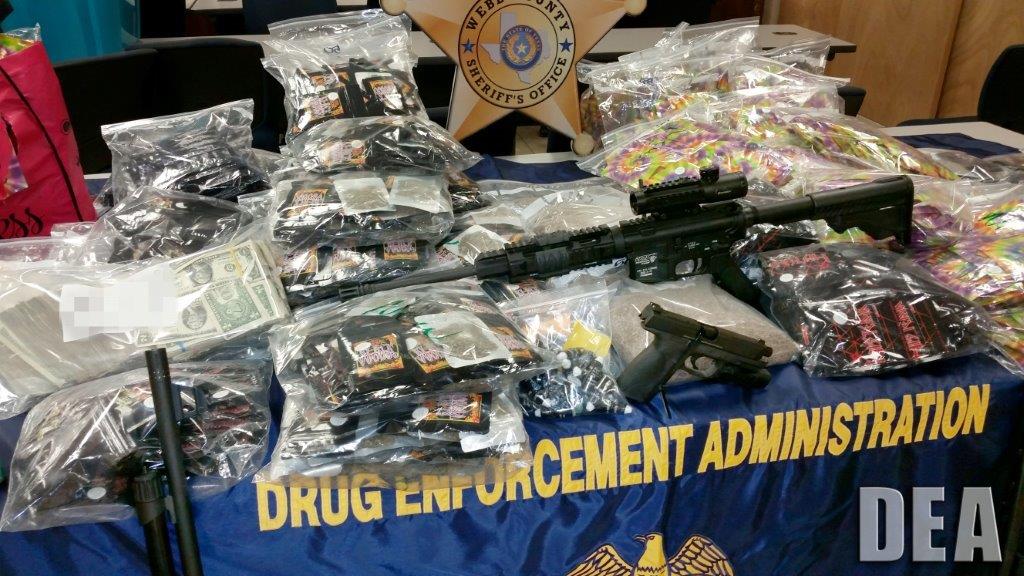 More than 150 arrested in bust of synthetic drug ring
WASHINGTON -- More than 150 people have been arrested in 16 states across the country in a Drug Enforcement Agency-led investigation into the synthetic drug industry.
A law enforcement official told CBS News senior investigative producer Pat Milton the 15 month investigation showed once again that these so called "designer drugs" continue to be produced in rogue labs in China for global consumption, including the United States, with millions of U.S. dollars in drug proceeds flowing to the Middle East.
The investigation, called Project Synergy III, was a joint probe involving agents from DEA, Immigration and Customs Enforcement, Customs and Border Protection and Homeland Security, as well as local and state agencies.
It resulted in the seizure of thousands of kilos of synthetic drugs, more than $15 million and dozens of weapons.
"This poison ruins and takes too many lives; this is incredibly dangerous stuff," DEA Acting Administrator Chuck Rosenberg said in a statement. "Project Synergy III demonstrates our collective commitment to pursue those who produce and distribute this garbage to our children."
Known by names like K2 or Spice, synthetic drugs are designed to mimic marijuana -- but with far more powerful effects -- and are cheap and easy to find.
In New York alone, more than 2,300 people have ended up in emergency rooms in two months due to poisonings and overdoses. There has been a 229 percent hike in calls to poison control centers over the last year.
"The availability and illicit marketing of synthetic drugs creates the impression that they are safe and legal, when in fact they are neither," ICE Director Sarah R. Saldaña said Thursday.
While taking the drugs of the streets is important, Saldaña said it was also important to educate people about them.
"We are equally concerned about getting the word out -- especially to young people -- about the dangers, and potentially deadly consequences, of using these substances," she said.
"This can cause kidney failure, it can lead to heart attacks, strokes, seizures which don't stop, that require a person to be put on a respirator," Lenox Hill Hospital emergency room doctor Robert Glatter told CBS News correspondent Jim Axelrod in September.
Last month, police and federal agents broke up an international synthetic marijuana ring, with agents seizing two warehouses full of synthetic drugs in the Bronx in one of the largest raids ever.
Thanks for reading CBS NEWS.
Create your free account or log in
for more features.