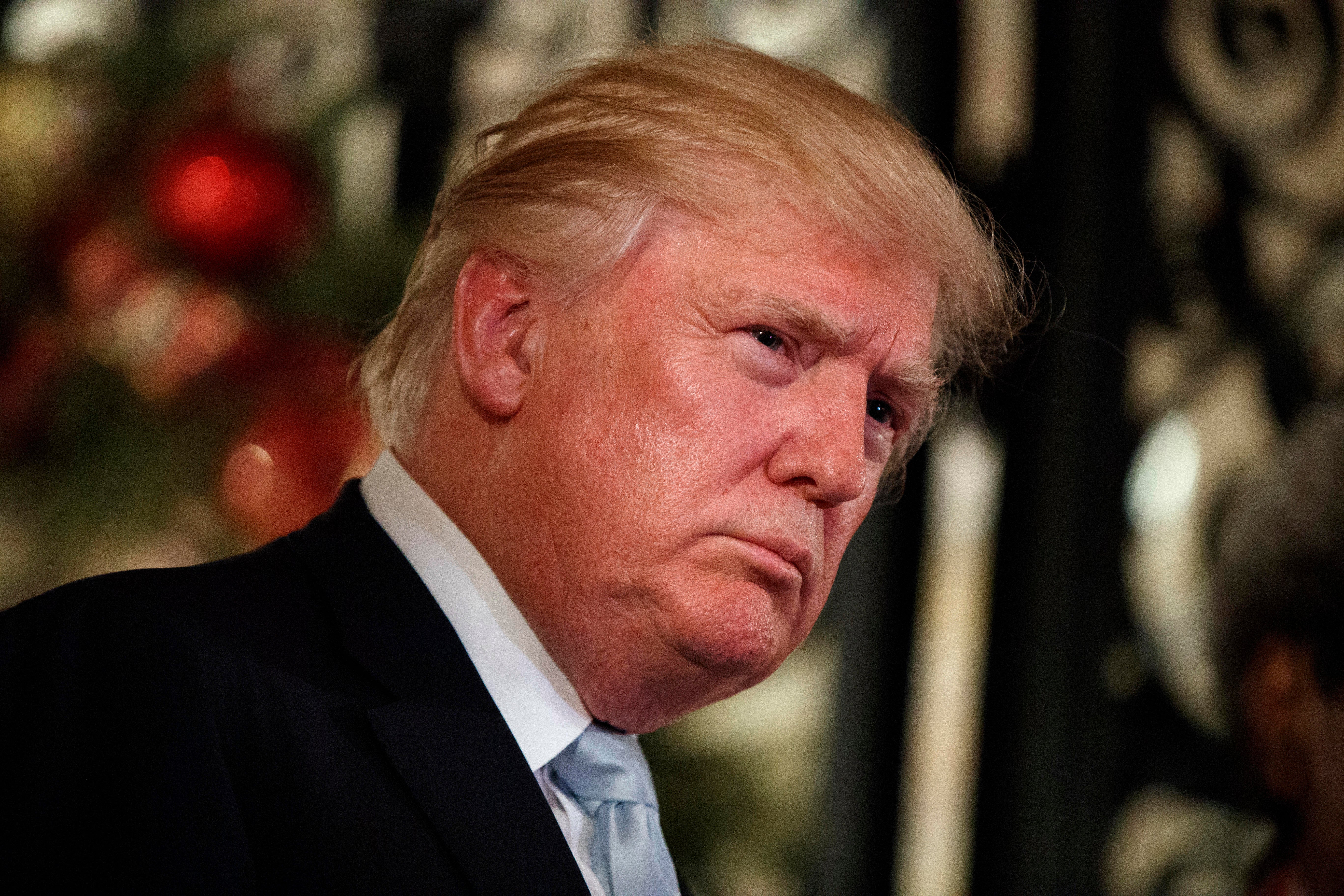 More Americans disapprove than approve Trump's handling of transition
By Sarah Dutton, Jennifer De Pinto, Fred Backus, Kabir Khanna and Anthony Salvanto
It has been 10 weeks since Donald Trump was elected president, and more Americans disapprove (48 percent) than approve (37 percent) of the way he has handled his presidential transition. They are split on his cabinet picks. Views divide heavily along party lines.
Just days before his inauguration, Donald Trump's favorable rating (32 percent) is the lowest of any president-elect in CBS News polling going back to Ronald Reagan in 1981, when CBS News began taking this measure.
However, a majority of Americans are at least somewhat confident in how Mr. Trump will handle the economy, ISIS and U.S. trade policy. Fewer are confident in his decisions on foreign policy and illegal immigration.
Trump's Transition and Cabinet Appointments
President-elect Trump gets more negative than positive marks for the handling of his Presidential transition. Forty-eight percent disapprove of the job he is doing, while 37 percent approve.
Confirmation hearings for some of Donald Trump's cabinet appointments are underway. Americans are divided over Mr. Trump's choices for his Cabinet, similar to last month.
On both of these matters, views are highly partisan. More than seven in 10 Republicans approve of how Mr. Trump has handled his presidential transition and his cabinet choices. Most Democrats disapprove.
Evaluations of Mr. Trump's cabinet appointees are more negative than those of his two immediate predecessors: seven in 10 Americans approved of the cabinet appointments of Barack Obama, and six in 10 approved of those appointed by George W. Bush.
More broadly, Donald Trump will enter the White House with the lowest favorable rating of any president-elect in CBS News polling going back to Ronald Reagan in 1981. Thirty-two percent have a favorable view of Mr. Trump, while 42 percent view him unfavorably. In 2009, 60 percent held a favorable view of Mr. Obama, and just nine percent had an unfavorable view of him. George W. Bush had a 44 percent favorable rating in Jan. 2001, and Bill Clinton had a 45 percent approval rating. Ronald Reagan came into office with a 47 percent approval rating. Still, unfavorable views of Mr. Trump have declined since he was elected in November.
Here too, there are stark partisan differences in views of Mr. Trump. Sixty-eight percent of Republicans polled have a favorable view of him, while only eight percent of Democrats have a favorable view of the president-elect.
Trump and the Issues
When Americans are asked to name the single most important thing they want to see Mr. Trump accomplish, the economy and jobs top the list (20 percent), followed by repealing or improving the ACA (10 percent). Other mentions include resigning/getting out of office (5 percent) – mostly cited by Democrats - uniting the country and addressing racial tension (5 percent), addressing social issues (5 percent), and illegal immigration (4 percent).
Looking ahead to a Trump presidency, more than half of Americans express at least some confidence in Mr. Trump's decision-making on the economy (59 percent), ISIS (51 percent) and U.S. trade policy (60 percent). More than half are not confident in the decisions he will make on illegal immigration and foreign policy.
---
This poll was conducted by telephone January 13-17, 2017 among a random sample of 1,257 adults nationwide. Data collection was conducted on behalf of CBS News by SSRS of Media, PA. Phone numbers were dialed from samples of both standard land-line and cell phones.
The poll employed a random digit dial methodology. For the landline sample, a respondent was randomly selected from all adults in the household. For the cell sample, interviews were conducted with the person who answered the phone.
Interviews were conducted in English and Spanish using live interviewers. The data have been weighted to reflect U.S. Census figures on demographic variables.
The error due to sampling for results based on the entire sample could be plus or minus three percentage points. The error for subgroups may be higher and is available by request. The margin of error includes the effects of standard weighting procedures which enlarge sampling error slightly.
This poll release conforms to the Standards of Disclosure of the National Council on Public Polls.
You can find the toplines to the poll at this link.
Thanks for reading CBS NEWS.
Create your free account or log in
for more features.