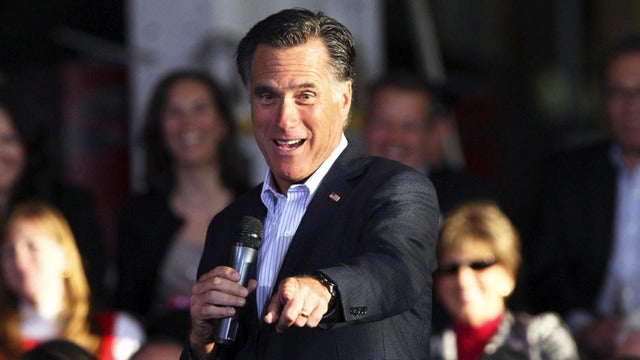 Mitt Romney to update supporters Friday morning on White House bid
Mitt Romney will hold two separate conference calls Friday morning -- one with staff and one with donors -- with an update on his latest thinking about running for president for a third time, CBS News senior political editor Steve Chaggaris confirmed.
The calls, which start at 11:00 a.m., were first reported by the Los Angeles Times.
One person close to Romney told CBS News political director John Dickerson that Romney's decision is still being closely held, and he may be using this call to try to keep people in place, should he run.
The working theories are that this will be the announcement of a decision, or that he's merely setting up a PAC to help fund his exploration of a run.
The calls come during a week when Romney has been in the public eye -- delivering one speech and mentioned, if indirectly, in another. Thursday night, in remarks to the House Democratic caucus, President Obama mocked Romney, saying, "We've got a former presidential candidate on the other side who suddenly is just deeply concerned about poverty. That's great! Let's go! Come on, let's do something about it."
Romney Tweeted a response.
Romney spoke this week at Mississippi State University, in an address that seemed tailored to show that he had learned from his failed campaign against President Obama and was ready to take on Hillary Clinton, if she decides to run.
He criticized Clinton, a former secretary of state, on foreign affairs, panning her record as "timid" and scorning her for "cluelessly" trying to reset U.S.-Russia relations during Mr. Obama's first term.
Thanks for reading CBS NEWS.
Create your free account or log in
for more features.