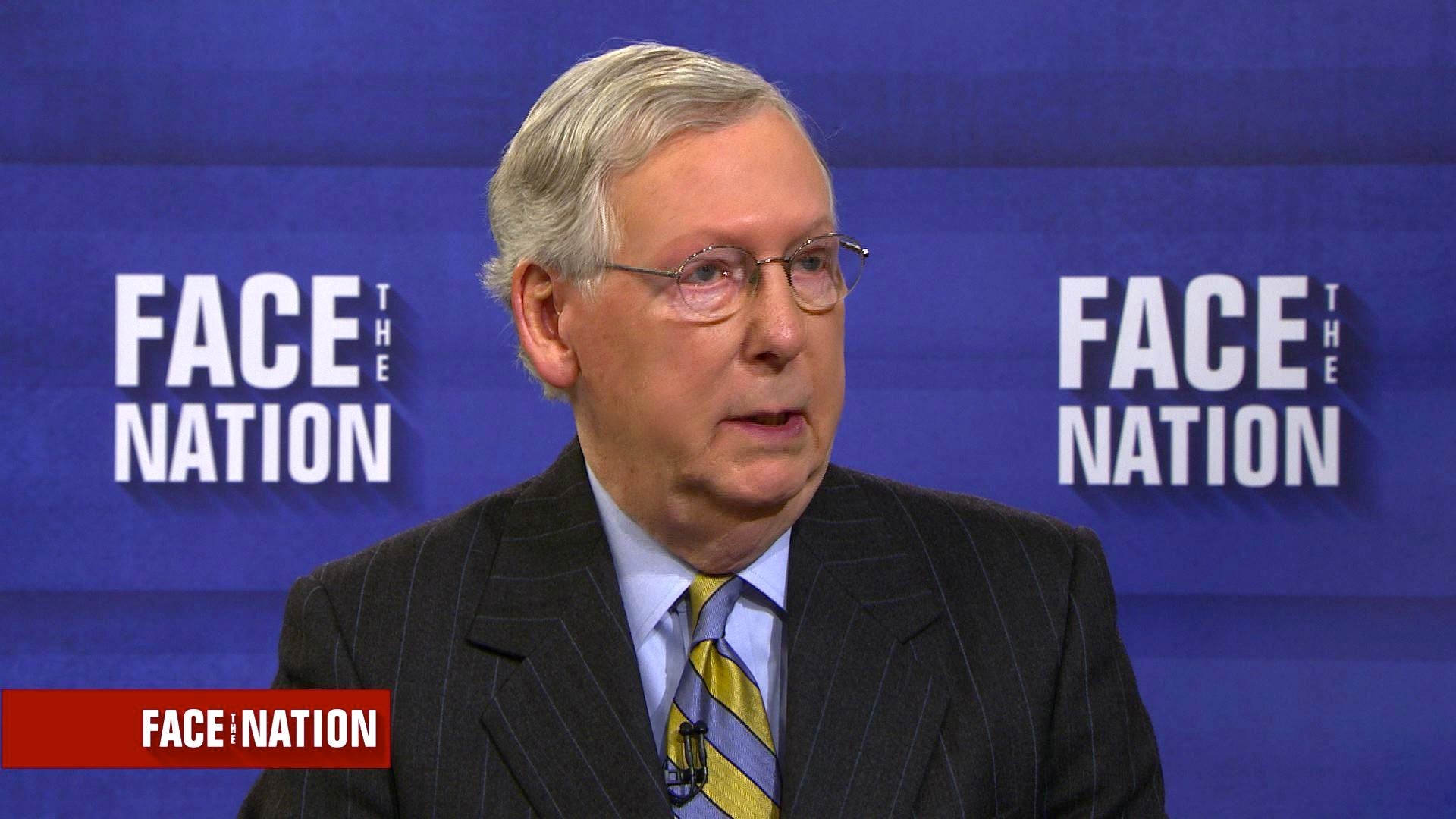 Mitch McConnell tells Democrats hoping to delay Cabinet confirmations to "grow up"
Senate Majority Leader Mitch McConnell said he expects the confirmation process for President-elect Donald Trump's Cabinet nominees to continue on schedule -- and that Democrats attempting to delay the process are doing so because they're "frustrated that they lost the election."
"All of these little procedural complaints are related to their frustration at having not only lost the White House but having lost the Senate," McConnell told CBS' "Face the Nation." "I understand that but we need to sort of grow up here and get past that."
McConnell said that, just as the Senate did for Mr. Obama's nominees in 2009, he expects to have seven of Mr. Trump's nominees confirmed the same day he is inaugurated.
McConnell's comments come after the Office of Government Ethics expressed concern about the confirmation timeline in a letter to Democratic senators on Friday, saying that several of Mr. Trump's nominees still have not been fully vetted. In the case of some of his nominees -- such as ExxonMobil CEO Rex Tillerson -- the individuals' vast financial and business holdings contribute to the need for more time to review everything. Democrats have called for more disclosure from the nominees, including tax returns.
Senate Republicans felt equally opposed to Mr. Obama's Cabinet picks eight years ago, McConnell said, but they voted to confirm them anyway.
"I was in [Senate Minority Leader Chuck] Schumer's situation eight years ago … what did we do? We confirmed seven cabinet appointments the day President Obama was sworn in," he said. "We didn't like most of them either, but he won the election."
He dismissed Democrats' arguments that there are ethical concerns with some of Mr. Trump's nominees, saying Republicans felt just as strongly about Mr. Obama's "wildly liberal" nominees in 2009.
"We found most of his Cabinet appointments just as disturbing as they would find President-elect Trump's," he said. "And that's what happens when you lose the election."
As for Republicans' plans to repeal the Affordable Care Act, McConnell said Republicans will replace the law "rapidly" after it is repealed -- and said the "status quo" when it comes to health care in the U.S. is "simply unacceptable."
Pushed on exactly how long that gap could be -- whether it would be days or weeks or longer, McConnell would not give any specifics, just saying: "Very quickly."
And on the intelligence community's report on Russian hacking activities relating to the U.S. election and Mr. Trump's comments on the issue, McConnell said he understands a new president's hope to get along with Russia -- but said those hopes will "be dashed pretty quickly" once Mr. Trump takes office.
"I don't think it's all that unusual for a new president to want to get along with the Russians -- I remember George W. Bush having the same hope," he said. "My suspicion is these hopes will be dashed pretty quickly -- the Russians are clearly a big adversary and they demonstrated it by trying to mess around in our election."
He added that Mr. Trump's national security picks make it clear that he will not be soft on Russia.
"I think the best way to look at the president-elect's attitude toward the Russians is to look at incoming national security leaders: Gen. Mattis, Gen. Kelly, Cong. Pompeo, Sen. Coats," he said. "None of these are people that are in any way conflicted about the view that the Russians are not our friends and are a big problem."
McConnell added that he believes Russia intervened in the election, but said it ultimately "made no difference" in the results.
"There's no evidence whatsoever that it changed the outcome of the election," he said.
Thanks for reading CBS NEWS.
Create your free account or log in
for more features.