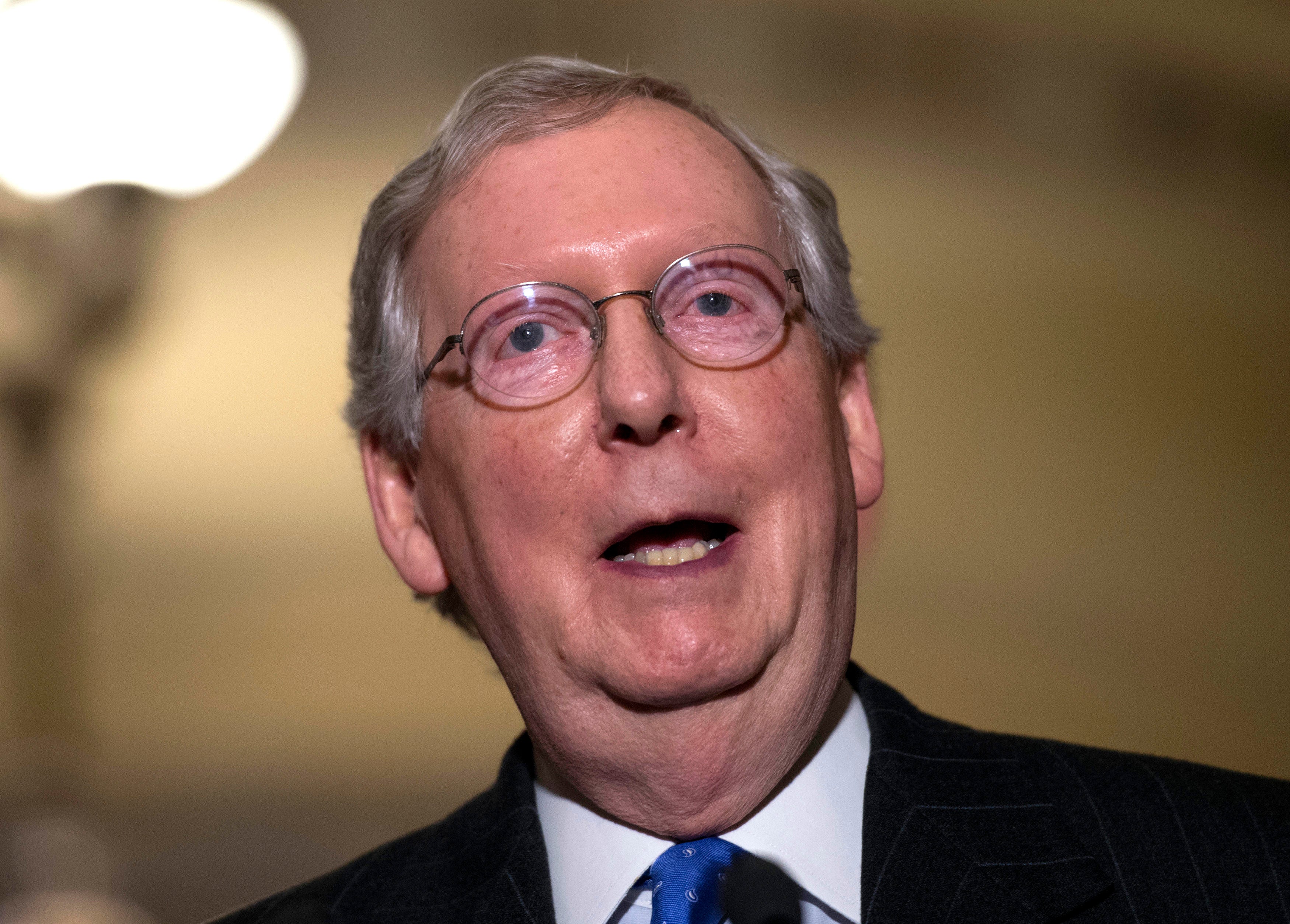 Mitch McConnell says no federal money should fund voter fraud probe
Senate Majority Leader Mitch McConnell said Sunday that he doesn't think any federal funding should be used to subsidize any investigation that President Trump calls for into voter fraud in the 2016 election.
In an interview on CNN's "State of the Union," the Kentucky Republican was asked if he wants to spend taxpayer money to hunt for people who voted illegally.
"This sort of thing is handled at the state level and the Democrats always claim there is no election fraud at all. That is, of course, not true. Election fraud does occur. There is no evidence that it occurred in such a significant number that would have changed the presidential election," McConnell said.
He then said that states should use their resources to look into those issues.
"And I don't think we ought to spend any federal money investigating that. I think the states can take a look at this issue. Many of them have tried to tighten their voter rolls, tried to purge people who are dead and otherwise not eligible to vote. And I think we ought to leave that at the state level," McConnell said.
In an interview with Fox News host Bill O'Reilly that aired Sunday before the Super Bowl, Mr. Trump said he has chosen Vice President Mike Pence to lead a commission to investigate unsubstantiated claims of widespread voter fraud in the election last year.
Last month, the White House had said that Mr. Trump would sign an executive action about voter fraud, but he has yet to do so. That came after the president repeated the unfounded claim that three to five million people illegally voted in the election last November.
McConnell also weighed in on the administration's travel ban, which a federal judge temporarily halted on Friday.
"Let me just say, I think proper vetting is important to the American people. But there is a fine line here between proper vetting and interfering with the kind of travel or suggesting some kind of religious test. And we need to avoid doing that kind of thing," he said. "We all want to try to keep terrorists out of the United States. But we can't shut down travel. We certainly don't want Muslim allies who have fought with us in countries overseas to not be able to travel to the United States. We need to be careful about this."
Thanks for reading CBS NEWS.
Create your free account or log in
for more features.