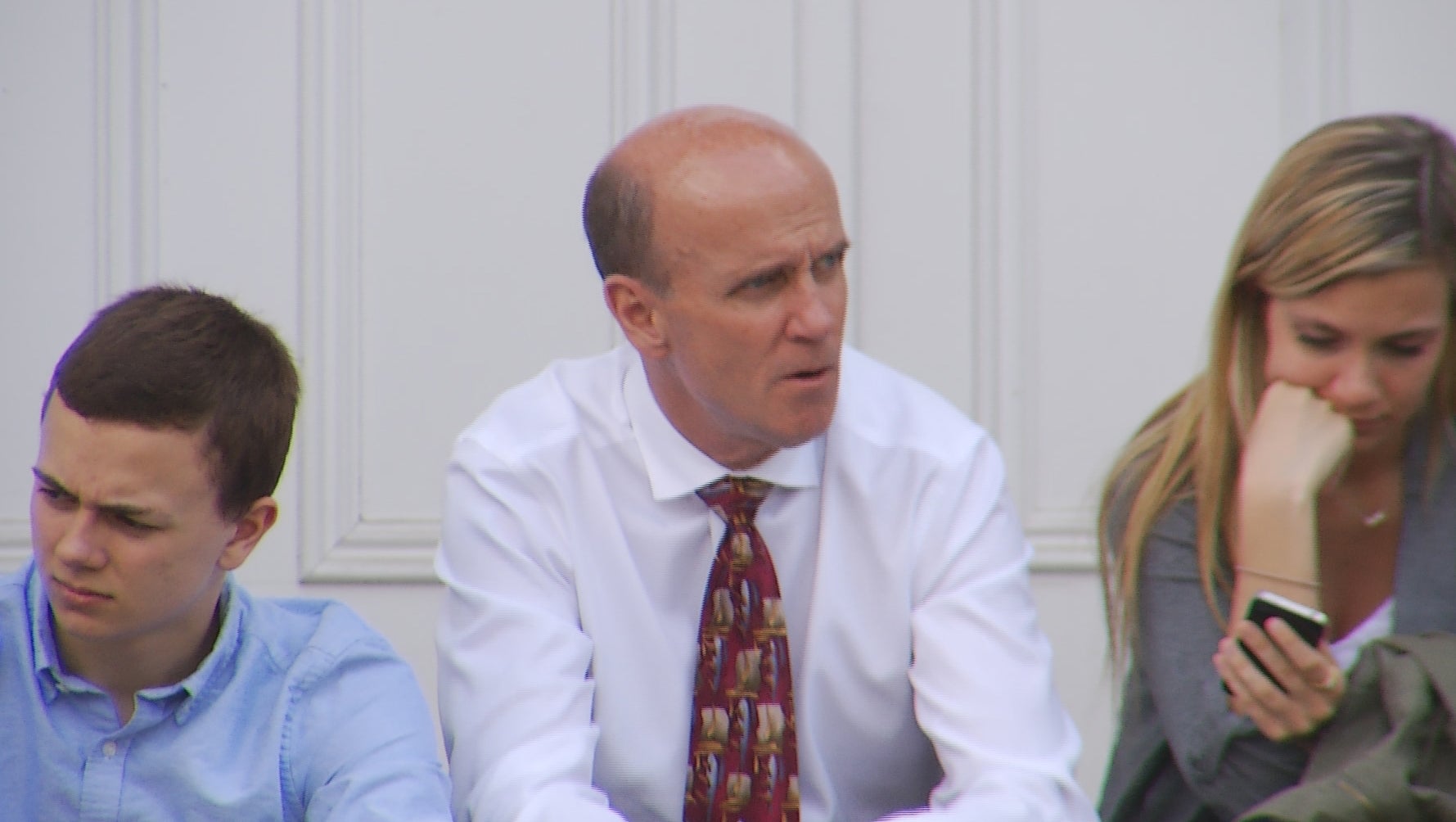 Mistrial declared in 3rd murder trial of NY millionaire
SCHOHARIE, N.Y. -- A judge has declared a mistrial in the third murder trial of a New York millionaire, according to multiple reports.
Calvin Harris, 53, was accused of killing his estranged wife, Michele, on Sept. 11, 2001, at their home in the town of Spencer, in central New York State northwest of Binghamton.
Harris' two convictions in two prior trials for the crime were reversed by appeals courts, reports CBS affiliate WBNG.
WATCH: 48 Hours: "The Trials of Cal Harris"
The mistrial ruling Friday comes after the jury in this case announced three times they were deadlocked. Jurors deliberated for eleven days.
It will be up to prosecutors to decide whether Harris will be tried for a fourth time, the Associated Press reported.
"Three trials is enough," Harris' lawyer, Bruce Barket, said after the ruling Friday.
35-year-old Michele Harris disappeared as the nation was riveted by the Sept. 11 terror attacks. A baby sitter found her empty minivan at the end of the couple's driveway on the morning of Sept. 12, 2001 - hours after she was last seen alive.
Prosecutors said Michele Harris was killed while the couple's four young children were asleep upstairs in their Southern Tier home. Although the couple was getting divorced, they still lived in the same house.
Calvin Harris, wealthy from his family's car dealerships, had told people she would not get half his business, according to court records.
Prosecutors relied on a largely circumstantial case. Michele Harris' body has never been located, and authorities have not found a murder weapon, though they said small blood spatters were found in the house.
After the ruling, Harris thanked his children for standing by him during the trial and maintained his innocence.
"I didn't have anything to do with Michele's disappearance, I hope one day to prove that," Harris said, reports WBNG.
He said there were others with information about his wife's disappearance, and he asked them to come forward.
"We got closer to justice, but we are not there yet. We will continue to fight and find the truth of Michele's disappearance," he said.
Harris, who was not indicted in his wife's death until September 2005, was convicted the first time in June 2007 and again in August 2009.
In a closing statement late last month after 11 weeks of testimony in the this, Harris' third trial, Tioga County District Attorney Kirk Martin portrayed him as a killer.
"He [Cal] made good on his threat and he killed her [Michele]," said Martin, reports WBNG. "Just like he said he would."
At one point, Harris had an outburst in court, accusing the judge of "continuously siding with the prosecution," reports the station.
"Shame on you!" he shouted, before storming out of the courtroom with his children.
Defense lawyers argued that authorities overlooked other potential suspects Michele Harris associated with as her marriage broke up.
The trial judge severely limited the defense team's ability to call witnesses implicating other suspects.
Harris' first conviction was set aside when new evidence surfaced. Broome County Judge Martin Smith dismissed the second-degree murder conviction after a surprise witness came forward following the trial and said he believed he saw Michele Harris with someone other than her husband hours after she had supposedly been killed.
At the second trial, a Tioga County jury deliberated for almost nine hours over two days before finding Harris guilty of second-degree murder.
In October 2012, the New York Court of Appeals, the state's highest court, ordered yet another new trial. The panel ruled that while there was "legally sufficient" circumstantial evidence to support a conviction, the trial judge in Tioga County mishandled hearsay testimony and a prospective juror who acknowledged having a pre-existing opinion. The woman said her early opinion would be "a slight part" of what she would consider at trial, the judge refused to dismiss her for cause and the defense used one of its peremptory challenges to excuse her.
A mid-level court had ruled 3-to-1 in upholding Harris' conviction before it was was overturned for a second time.
Harris' previous two trials were held near his home in the Southern Tier. The third trial was held at a neutral site more than 100 miles to the northeast. The children showed up at key points during the trial to support their father.
Last year, Calvin Harris told CBS News' 48 Hours he feels as though he's been portrayed unfairly.
"That I'm this cold, calculating killer, that this is all about money," Harris said. "People are only getting one side of the story."
"I feel like I'm being kidnapped in broad daylight in front of my kids, in front of everyone and no one can do anything about it."
Thanks for reading CBS NEWS.
Create your free account or log in
for more features.