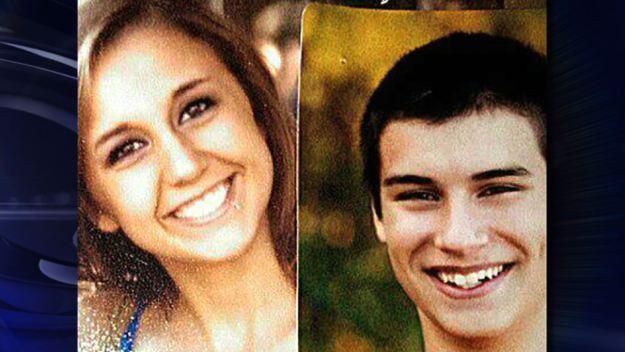 Minn. homeowner: 2 teens shot were "vermin," not human
LITTLE FALLS, Minn. - A Minnesota man who killed two teenagers after they broke into his home called them "vermin" on an audio recording shortly after the shootings.
Sixty-five-year-old Byron Smith of Little Falls is on trial for first-degree premeditated murder in the deaths of 18-year-old Haile Kifer and 17-year-old Nick Brady. Smith claims he feared for his life and shot them in self-defense when they broke into his house on Thanksgiving Day 2012. But prosecutors say he planned the killings, which stunned the central Minnesota city of about 8,000 people and stirred debate about how far people can go to defend their homes.
Smith had an audio recorder running during the shootings, and prosecutors have been playing the recording at trial. On the part played Wednesday, Smith was heard saying, "They weren't human. I don't see them as human. I see them as vermin."
Smith was alone when the teens broke in and didn't alert anyone about the shootings until the next day.
Also Wednesday, authorities who searched Smith's home after the killings testified that they found an operating surveillance system and a cellphone jamming device along with the audio recorder.
Bureau of Criminal Apprehension Special Agent William Bennett said he found the audio recorder was turned on. A photo displayed in court showed the recorder nestled on top of books on a bookshelf. Prosecutors say Smith sat nearby as he waited for the teens to enter his basement.
"I noticed it was on," Bennett said in his testimony about the device. "I noticed there was [sic] batteries in it, almost as if someone turned it on and let it go until it was dead."
The tape made with the recorder is central to prosecutors' case. First played in court Tuesday, it captures the sounds of Smith shooting Brady several times as he was walking downstairs into the basement, including telling Brady "You're dead," and dragging him into his workshop.
A few minutes later, Kifer is heard walking downstairs and is also shot several times. Another shot is heard soon after. In a statement to investigators, Smith called it a "finishing shot."
Bennett also testified that he saw a DVR recorder on a workbench in the room where the teens' bodies were found. He said he turned on the monitor and saw that the four cameras it was connected to were operating. Upstairs in the kitchen, Bennett said, he found a device designed to block incoming and outgoing cellphone calls. He said he tested it and it worked.
Defense attorney Adam Johnson requested a mistrial on Wednesday, saying the defense hadn't seen notes on forensic evidence gathered by state investigators, including how far Smith was from Kifer when he fired. Morrison County District Judge Douglas Anderson denied the request but took a break to give attorneys time to go over the material.
The judge also rejected a mistrial request Tuesday from defense attorney Steven Meshbesher, who argued that pretrial rulings about what jurors can't hear about the teens had severely restricted his case.
Thanks for reading CBS NEWS.
Create your free account or log in
for more features.