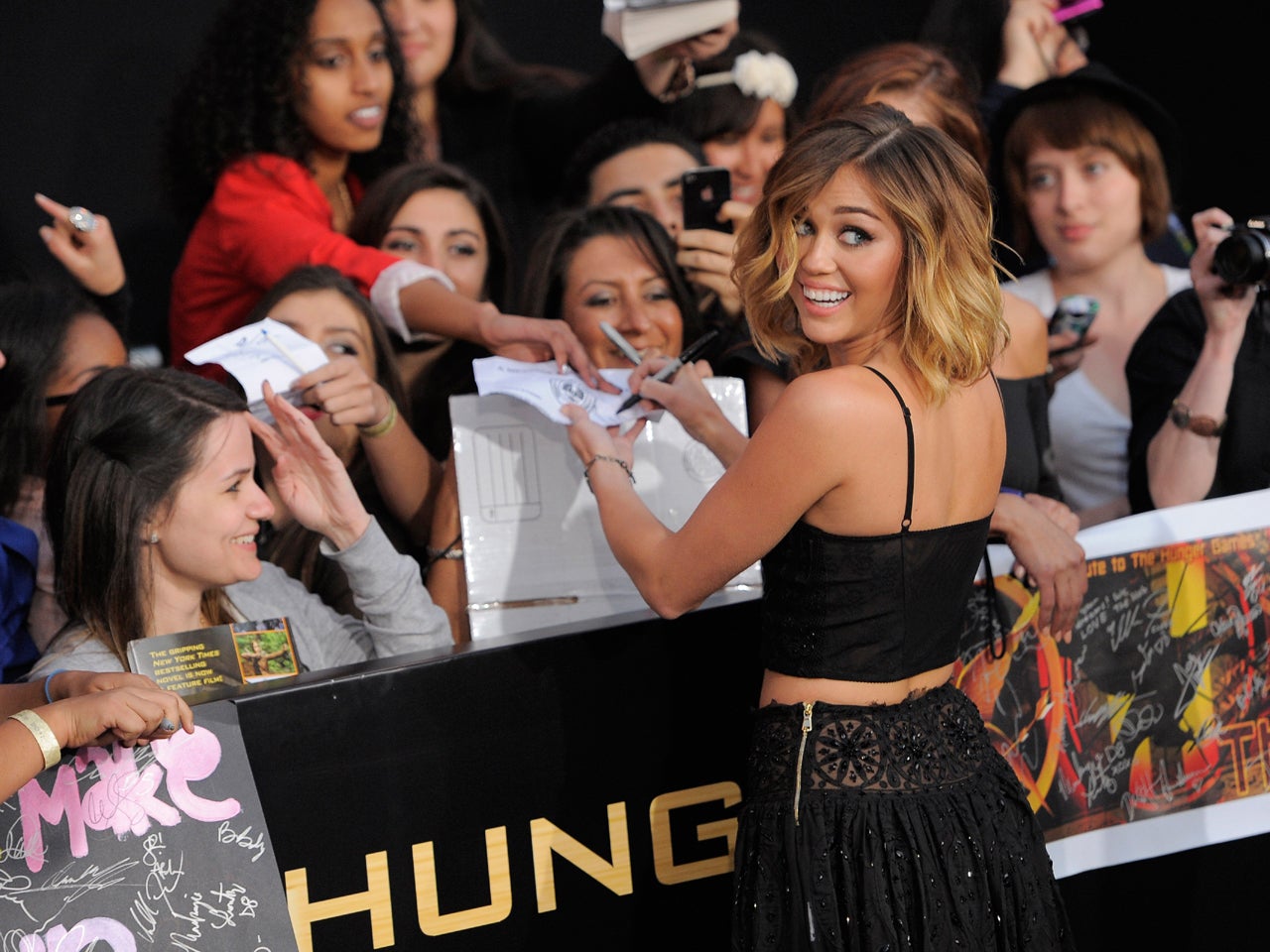 Miley Cyrus touts gluten-free diet: What do doctors say?
(CBS News) Faced with claims that she's too thin, actress and singer Miley Cyrus took to Twitter to say she wasn't anorexic but had a gluten allergy. The 19-year-old star said she switched to a gluten-free diet for health reasons and now feels better, CBS Newsreported.
For everyone calling me anorexic I have a gluten and lactose allergy. It's not about weight it's about health. Gluten is crapppp anyway!

-- Miley Ray Cyrus (@MileyCyrus) April 9, 2012
The actress-musician also followed up with another tweet saying everyone should try to go gluten-free for a week, saying, "The change in your skin, phyisical (sic) and mental health is amazing! U won't go back!"
What's the skinny on a gluten-free diet?
As Cyrus mentioned in her tweet, people often go on gluten-free diets if they have an intolerance for gluten, a protein found in wheat, rye and barley. According to Dr. Roshini Rajapaksa, a gastroenterologist at NYU Langone Medical Center in New York City, and author of "What the Yuck?: The Freaky and Fabulous Truth About Your Body," most people on the restrictive diet suffer from celiac disease.
"Gluten-free diets are really only prescribed by a doctor for people who have celiac disease," Rajapaksa told HealthPop. "It's the only treatment."
Celiac disease causes the immune system to react to gluten in the body, causing damage to the lining of the intestines. Symptoms vary from person to person, but may include abdominal pain, bloating, constipation, diarrhea, and nausea and vomiting.
In more recent years, doctors have seen an uptick in the number of patients who have "gluten sensitivity," a milder form of the condition, according to Nancy Copperman, director of public health initiatives at the Office of Community Health at the North Shore-LIJ Health System in Great Neck, N.Y.
But can the diet lead to weight loss?
According to Dr. Rajapaksa, some people who go on a celiac diet actually gain weight because they've restored their intestine's ability to absorb necessary foods and nutrients. "We look at weight gain as a positive thing for these people," she said.
Copperman agrees, adding that gluten-free food is not necessarily lighter in calories, and for some gluten-free snacks like pretzels, may actually contain more fat. She thinks some people may experience weight loss just because the diet is so restrictive, that they're cutting out many carbohydrates and processed foods from their diet. But by doing so, she says, people may also be missing out on essential nutrients like fiber, folate, niacin and zinc.
For people with a gluten-sensitivity who don't have celiac disease, Rajapaksa doesn't recommend going for the restrictive gluten-free diet which can also be quite expensive, but suggests cutting out wheat products.
If you think you might have a gluten intolerance or sensitivity to gluten, Copperman recommends seeing your doctor for a test. As for everyone else? "If you want to lose weight, you shouldn't necessarily eliminate your gluten," she said.
Then what's the best way to lose weight?
A recent study found eating fewer fatty foods and exercising was more effective for weight loss than popular fad diets or weight loss pills, HealthPopreported.
"My bottom line is to look at your overall calorie intake and fat intake," Rajapaksa told HealthPop. " There's really no magic bullet that if you eliminate one thing from your diet, you'll lose weight. It's not that simple."
ChooseMyPlate.gov has more on healthy eating.
Thanks for reading CBS NEWS.
Create your free account or log in
for more features.