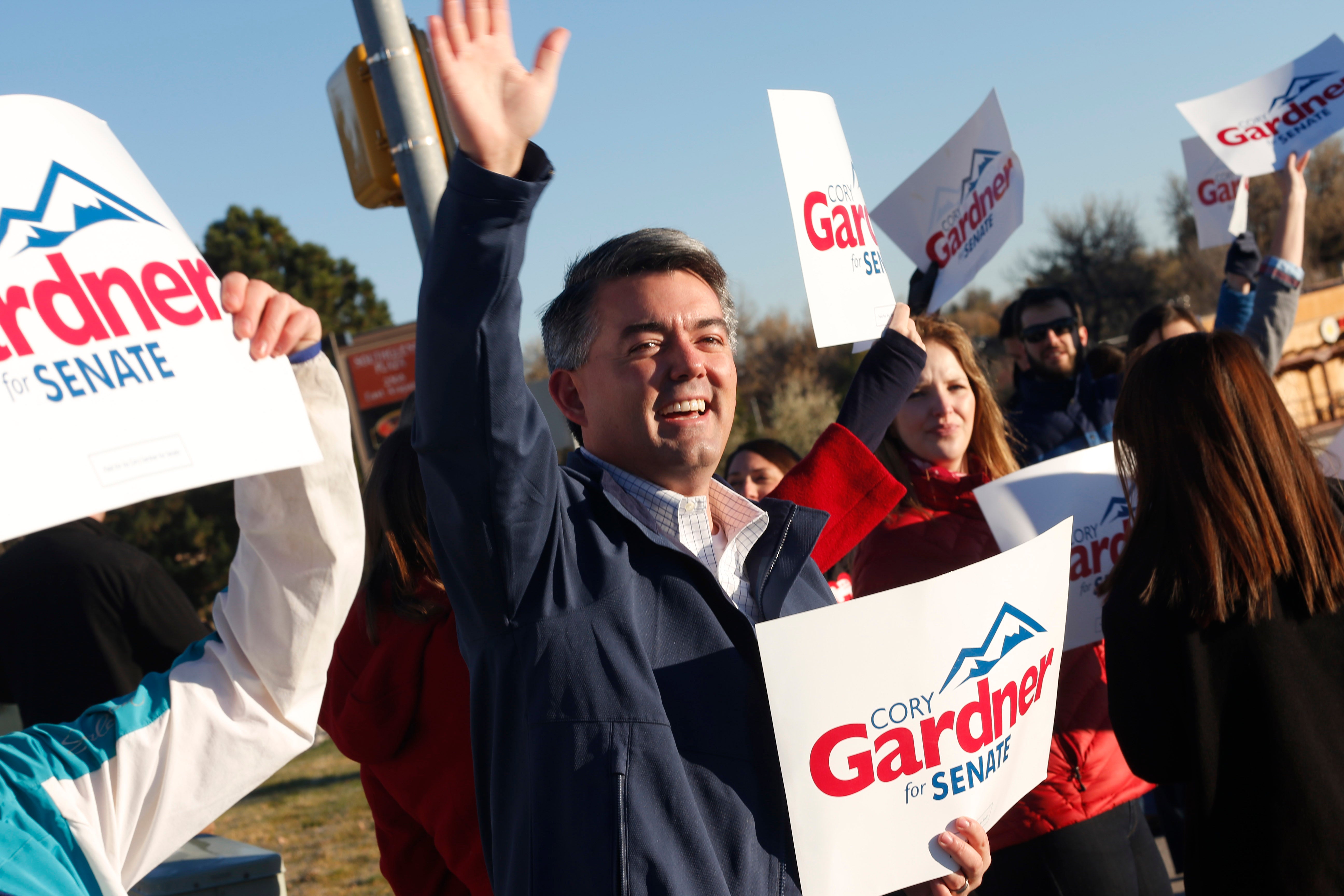 Midterm 2014 ad spending: How Karl Rove, NRA, Koch brothers fared
Conservative mega-donors had a good night Tuesday.
Two days after Republicans seized control of both congressional chambers, big spenders backing the new majority party are celebrating after seeing much higher returns on their investments than those who supported Democrats. Among the 20 outside groups that tossed the most cash into the 2014 midterm elections, those bankrolled by Karl Rove, the NRA and the Koch brothers all enjoyed more than an 85 percent investment return.
Crossroads Grassroots Policy Strategies, an arm of Rove's American Crossroads, put every dollar of its pro-GOP message toward candidates who were ultimately successful, according to analysis from the nonpartisan Sunlight Foundation. It also spent more than $18 million on campaigns against Democratic candidates who lost Tuesday.
Meanwhile, the Koch brothers-backed Freedom Partners Action Fund invested $11 million in ads against Democrats who eventually lost, and $6 million on ads boosting Republican candidates who won. And though the National Rifle Association's Political Victory Fund only shelled out $12 million on this year's midterms, it saw a 95 percent return rate.
The Kentucky Opportunity Coalition saw a 100 percent return investment rate, having spent $8.2 million campaigning against Kentucky Secretary of State Alison Lundergan Grimes, who was challenging Republican Senate Minority Leader Mitch McConnell. His victory alongside the Senate's changing of the guard could mean he'll become the upper chamber's next majority leader.
And the National Republican Senatorial Committee, which ahead of its sweep spent nearly $38 million on positive and negative advertising, saw a 94 percent return rate. Its spending suggests that going negative is still a pretty effective approach in a close election, having used $31 million on attack ads against Democratic candidates who ended up losing.
Pro-Democratic groups fared far worse: The Democratic Senatorial Campaign Committee (DSCC) invested no money--$0--in candidates who won and $882,575 supporting losing candidates. The DSCC also spent more than $35 million on campaigns against Republicans who ended up winning.
The DSCC now has one investment left to consider for this election, as it tries to limit Republican senate gains to seven seats: Mary Landrieu's runoff against Republican Bill Cassidy in December. The committee, which had $7.8 million to spend in the last three weeks before election day and is now likely low on cash, is reconsidering the ad time it's reserved.
"Mary Landrieu is a proven run-off winner and we support her 100 percent," the DSCC said in a statement. "We are going to make ongoing determinations on how best to invest in the race. We made the initial reservation when there were concerns that the rates would skyrocket but they have stabilized, giving us more flexibility to make week-to-week decisions."
Thanks for reading CBS NEWS.
Create your free account or log in
for more features.