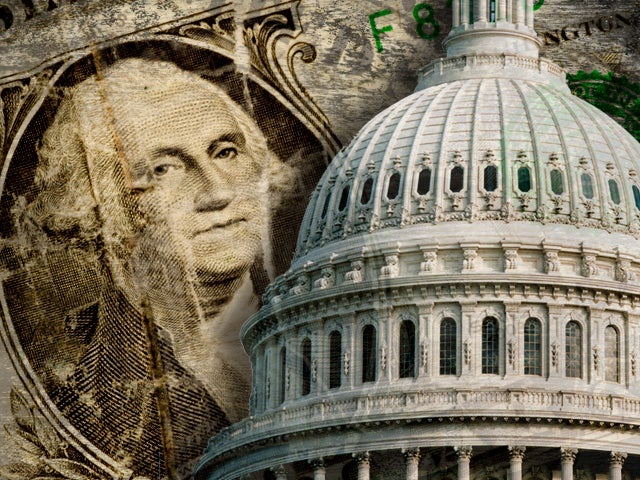 Karl Rove's Crossroads groups raise $100 million for midterms
In a show of strength from outside Republican groups ahead of the 2014 midterm elections, Crossroads GPS and American Crossroads announced that they've raised $100 million dollars to spend before November, the Wall Street Journal reported Friday.
American Crossroads, a super PAC, raised nearly $25 million, collecting $11 million in September alone. Crossroads GPS, the super PAC's 501(c)4 sister organization, raised $75 million. Under laws regulating non-profits of its kind, Crossroads GPS is not required to provide any details about its fundraising until the end of 2014.
Both groups were founded by Republican strategist Karl Rove, who continues to play a major role in GOP politics more almost six years after his most famous client, former President George W. Bush, left office.
The strong fundraising will allow the group to play a highly visible role in several Senate contests that could determine control of the upper chamber in the next Congress. The group has already targeted Sen. Kay Hagan, D-North Carolina, and several other Democrats, and it announced Thursday that it would expand its campaign to invest in races in New Hampshire and Iowa as well.
In New Hampshire, Democratic Sen. Jeanne Shaheen is facing former Massachusetts GOP Sen. Scott Brown. According to the journal, American Crossroads will deploy a $3 million ad buy beginning October 14 - the group's first investment in that race.
And in Iowa, Democratic Rep. Bruce Braley is facing Republican Joni Ernst in a contest to fill the seat of retiring Democratic Sen. Tom Harkin. American Crossroads has already poured money into that race, but it will add an additional week of television ads to bring its total investment in Iowa to about $4.5 million.
"A growing determination has developed among our investors about the importance of the Senate and the challenge of counteracting" Democrats' spending, Steven Law, president and CEO of American Crossroads, told the Journal. "We think that control of the Senate is up for grabs, but it's far from a sure thing, and these resources are helping us even the playing field for our team."
An analysis released at the end of September by the Wesleyan Media Project found that Republican candidates, parties, and interest groups are spending more than Democrats in four of the 10 most competitive Senate races.
But several weeks ago, according to a similar study, Democrats were outspending Republicans in all but one of the closest races. Wesleyan's study credited the GOP spending surge to outside groups like Crossroads, which have helped Republicans close the fundraising gap with Democrats as November approaches.
Thanks for reading CBS NEWS.
Create your free account or log in
for more features.