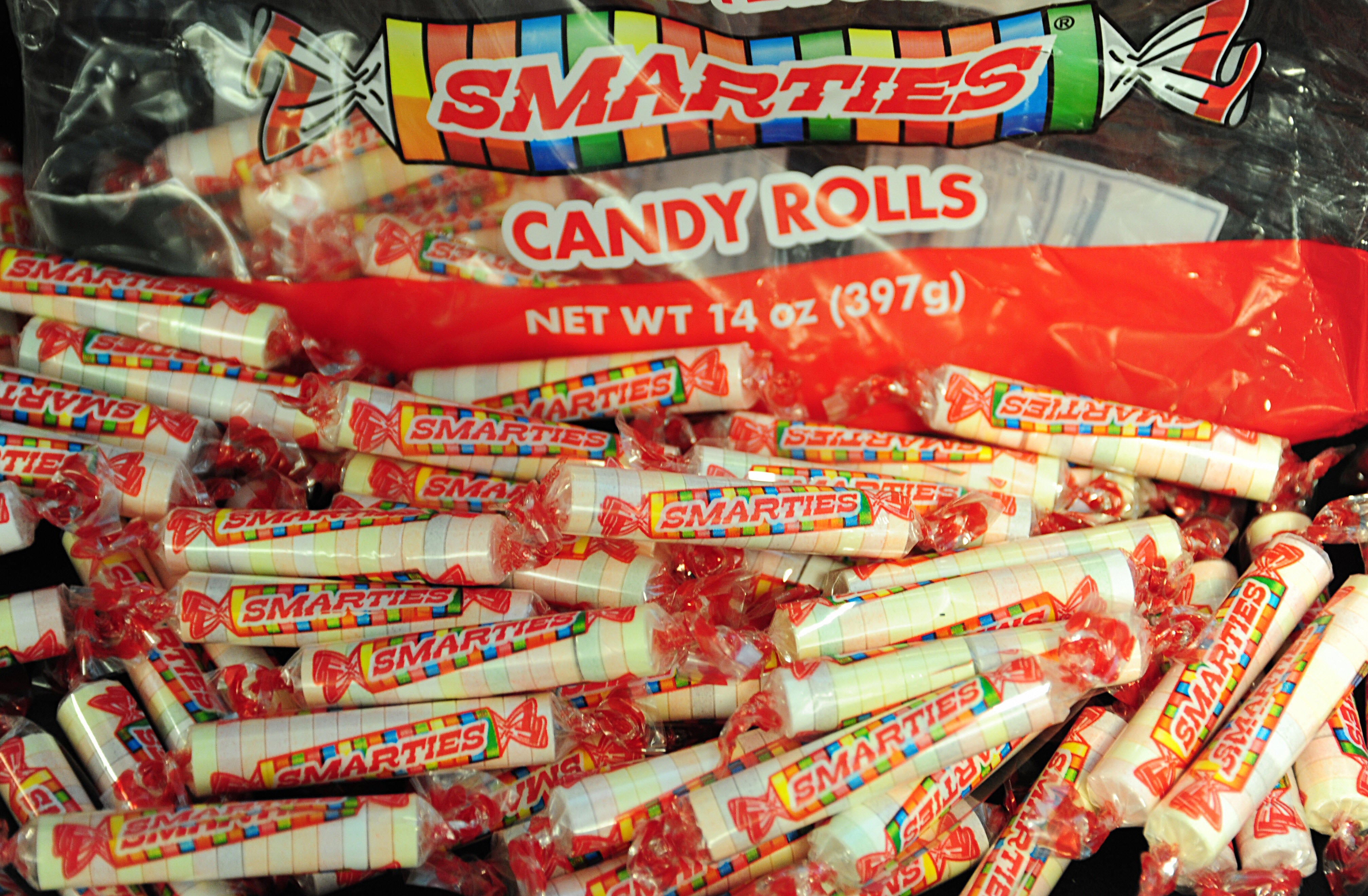 Middle school warns snorting Smarties may lead to nasal maggots
Add snorting Smarties to the list of dumb ways kids are mimicking YouTube videos and harming themselves?

Officials at a Portsmouth Middle School in Rhode Island warned parents last week that they recently became aware of a trend where students were crushing the classic candies into a "fine powder" while still in the wrapper, then either putting the powder in their mouths and exhaling it through the mouth or nose like cigarette smoke, or using a straw or rolled up piece of paper to snort the powder as if it were cocaine.
The warning conjured up recent reports of kids trying similar stunts, like the dangerous "cinnamon challenge" and "ice and salt challenge," to the concern of local parents and doctors.
Portsmouth resident John McDaid posted the school's warning email last week on his "hard deadlines" blog, which covers local area news. McDaid, who has an eighth grader at Portsmouth Middle School and received the Jan. 16 email directly, forwarded a copy to CBS News.
"We have recently become aware of an unsafe, new trend among some of our middle school students -- smoking or snorting the candy, Smarties. Our research has taught us this is a widespread phenomenon and is the subject of many You-Tube videos," read the email addressed from Portsmouth Middle School.
"The 'benefit' for students engaging in this practice is unknown. However, the risks, associated with inhaling Smarties smoke or snorting Smarties, are many," the school email continued.

The email went on to provide a bulleted list of potential health risks associated with the practice: cuts, infection, scarring of the nasal cavity, irritation of the lungs, allergic reaction and raised risk for turning to other substances like cigarettes or drugs that can be snorted.
One eyebrow-raising health risk the letter pointed to was increased odds for possible maggot infestation in the nose. The email cited the Mayo Clinic's Dr. Oren Friedman, who purportedly said maggots may feed on the sugary dust wedged inside the nose.
An Internet search revealed Friedman's warning was featured in a 2009 Wall Street Journal article on children "smoking" Smarties dust to mimic exhaling a cigarette.

McDaid's first reaction to reading the email was that this was a hoax, and he reached out to the doctor cited in the email, Friedman, to ask him if his comments were accurate.
Friedman, who is now an associate professor of clinical otorhinolaryngology (an ear, nose and throat specialist) at the University of Pennsylvania, wrote back and said while he didn't study Smarties inhalation specifically, the health risks are possible.
"The quote regarding the maggots relates to the fact that when a foreign material, and especially a food, resides in the nose for a long period of time, infections may occur, worms may reside in the nose, even maggots may flourish in this environment -- and we have encountered such a problem in the past," he wrote in an email to McDaid.
The letter soon got the attention of local news stations warning of the dangerous "trend" and health risks, including maggots. But McDaid, who says he has no idea how many students are engaging in this activity, felt the story has gotten attention for the wrong reasons.
"The story here is how this school responded in a way that's inappropriate to my mind," he said. "If your goal is to keep kids from dangerous drugs, the worst thing you can do is make your own advisories look like a joke."
He would have preferred if the school identified a specific incident that led to the warning, explained how officials addressed the problem, then offered potential talking points for parents to use with their children.
The Portsmouth School department could not be reached for comment.
Dr. Robert Glatter, an emergency medicine physician at Lenox Hill Hospital in New York City, confirmed to CBS News that there are potential health risks when children engage in this dangerous activity. He explained the sugar might coat the lining of the nasal passages, leading to infections and inflammatory reactions, which may be especially dangerous for children with asthma and allergies.
Some children may come out with a chronic cough, while some may develop anaphylactic shock to the powder, leading to life-threatening swelling of the tongue and upper airway, he added.
He also suggested that children who engage in this behavior may need a mental health evaluation from a medical professional.

"While some of this behavior may have its origins in pure experimentation and mimicry, parents need to be aware that this could be part of a larger emotional or psychiatric issue which should be discussed with their pediatrician," Glatter told CBS News in an email.

Thanks for reading CBS NEWS.
Create your free account or log in
for more features.