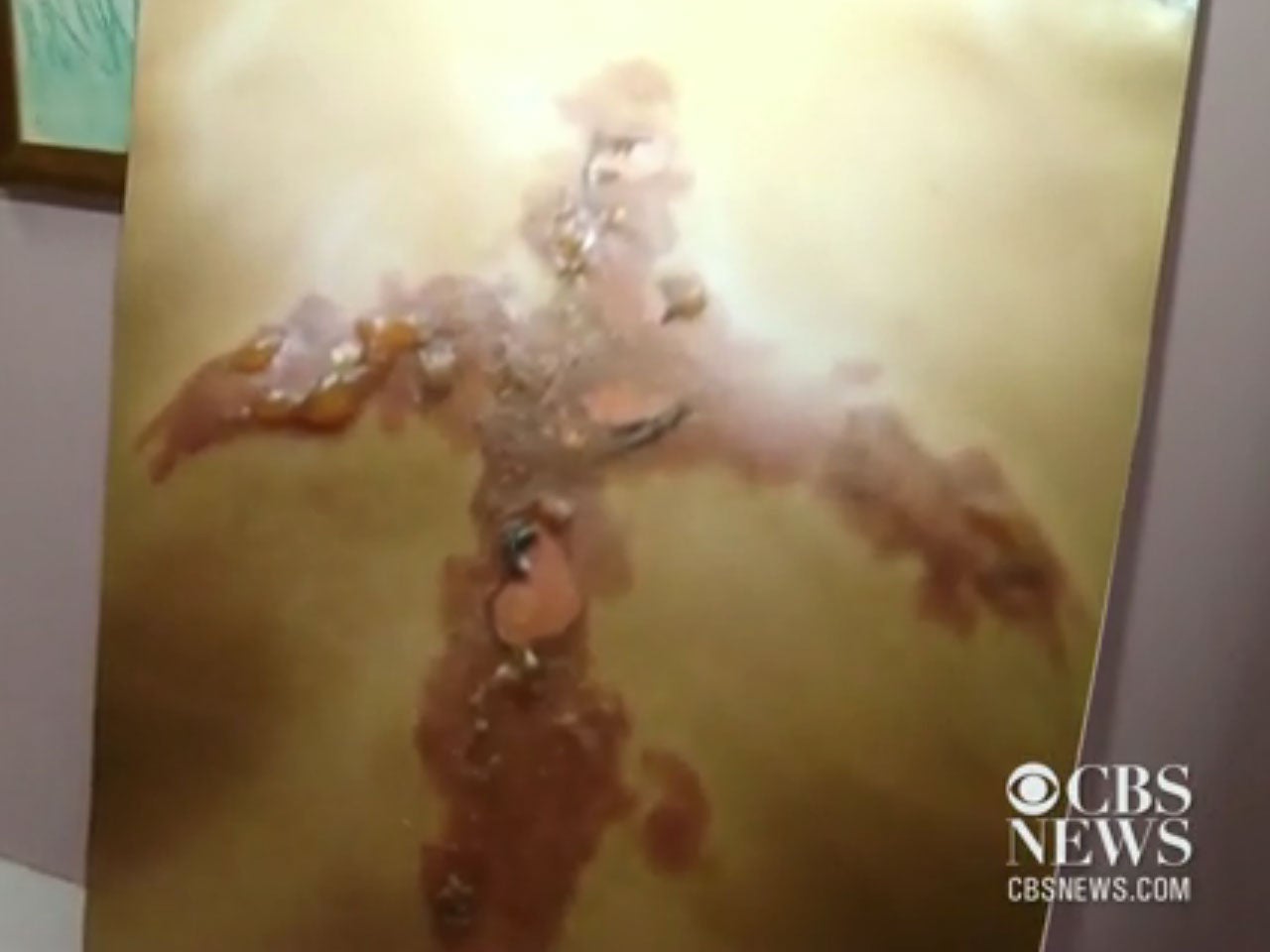 "Ice and salt challenge" leaves 12-year-old Pittsburgh boy with second-degree burns
(CBS News) A 12-year-old Pittsburgh boy is recovering from serious burns after partaking in the "ice and salt challenge."
CBS Pittsburgh reported the boy was challenged in in the dubious task in which kids aim to show off their pain threshold by wetting an area of skin then covering it with table salt, before applying pressure with an ice cube until the pain becomes so unbearable they stop.
Watch: Salt and ice challenge gives Pa. youth 2nd degree burns

The challenge is so painful because of the chemical processes involved. Typically water freezes at 32 degrees Fahrenheit, but adding salt causes the freezing point to drop as low as 0 degrees. When applying ice, energy is pulled from what's nearby - in this case, heat from a kid's skin. While "competitors" fight the urge to drop the ice, they risk further damage in the form of blisters or second-degree burns, or frostbite.

Within a few hours of the boy's injury, the skin appeared red and by 48 hours, his back developed blistering second-degree burns which will heal over the next several weeks, doctors said. He was treated with skin antibiotics and medication to control pain.
"There are risks. You could end up having surgery or a scar for the rest of your life," Dr. Ariel Aballay, a burn specialist at West Penn Hospital told CBS Pittsburgh, as he pointed to pictures of the boy's cross-shaped burn. "If something is causing a lot of pain, probably not a good idea to do it."

The boy's parents said in a hospital -released statement that they hope sharing their son's story will stop others from participating in the challenge.
"Videos on You Tube, Facebook and other social media do not accurately show the terrible injuries that can result," the unidentified boy's parents said. "We are grateful that our son is recovering and hope that sharing his story will stop other young people from attempting this stunt."
The salt and ice challenge i.
Thanks for reading CBS NEWS.
Create your free account or log in
for more features.