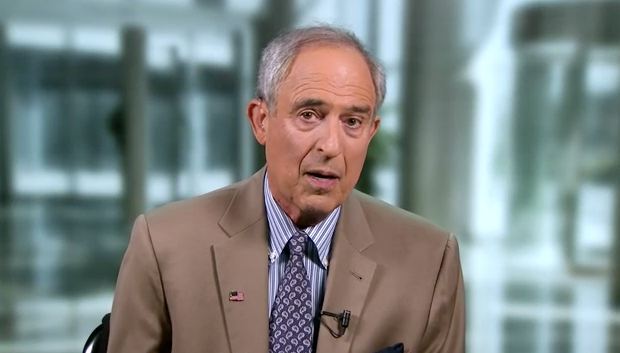 Michael Cohen lawyer Lanny Davis: Trump "would be indicted and jailed" if he weren't president
Lanny Davis, the attorney for former Trump fixer Michael Cohen, said President Trump's team of lawyers are "witnesses against him" and prove that his client was directed to make payments on Mr. Trump's behalf to keep his alleged affairs quiet.
"It's not about evidence. It is definitive, indisputable that Donald Trump's lawyers said in a letter to the special counsel that President Trump directed – the same word that Michael Cohen used in court yesterday under oath – directed Michael Cohen to make illegal payments. It's not a dispute. It's not about credibility. His own lawyers used the word directed," Davis told "CBS This Morning" on Wednesday.
"Yes, he [Trump] committed a crime," Davis said. "He should be indicted. If he were not president he clearly would be indicted and jailed for that crime. Whether he can be indicted as president of course is not yet decided by the Supreme Court."
Davis' comments came just one day after Cohen, as part of a plea deal with federal prosecutors, pleaded guilty to eight counts — including two campaign finance violations involving payments to silence women. Cohen said that he and Mr. Trump arranged the payment of hush money to porn star Stormy Daniels and a former Playboy model to influence the election. Cohen testified in federal court, according to his lawyer, that Mr. Trump directed Cohen to make the payments.
Davis told "CBS This Morning" that contradictory statements from Mr. Trump's team of attorneys, including Rudy Giuliani, prove the president committed a crime and should be indicted as a result. After the president previously denied any knowledge of payments to women in April, Giuliani said on Fox News a month later that Mr. Trump had reimbursed Cohen for a $130,000 payment he made to Stormy Daniels from personal funds as part of a non-disclosure agreement.
"He [Giuliani] said the president reimbursed Michael Cohen. So there is no dispute that his lawyers have not taken it back," Davis said. "They wrote it to the special counsel that President Trump committed a crime by directing – and why did he direct? Because he didn't want his signature on the check. Why? Because he was covering up right before the election. Or else, why didn't he do it himself?"
Davis added, "when Donald Trump recognized two weeks before the election that he did not want the affair with a porn star to become known to the American people or what he did with Ms. McDougal and keeping her one year affair quiet he acted with political purposes, that's a crime and I believe that if he were not president he would be part of being prosecuted right now."
Federal prosecutors claimed Cohen concealed more than $4 million from the IRS and, in 2016, made $280,000 in payments to two women who planned to speak publicly about their affairs with a "presidential candidate."
Meanwhile, Davis contends that Cohen also knew of election tampering efforts during the 2016 campaign, something he says would be "of interest to the special counsel."
"He had matters that would be of interest to the special counsel relating to pre-knowledge of computer hacking by Donald Trump. Which if true, if true, would constitute knowledge of a crime committed by a foreign government in hacking our computers which was part of the indictment of 12 Russians that the special counsel has already published. So my observation is that he can speak to that and beyond that I can't go, it will have to play out with the special counsel," Davis said.
Cohen's sentencing is scheduled for Dec. 12, with bail set at $500,0000. Federal prosecutors calculate he should spend between 51 and 63 months in prison.
Thanks for reading CBS NEWS.
Create your free account or log in
for more features.