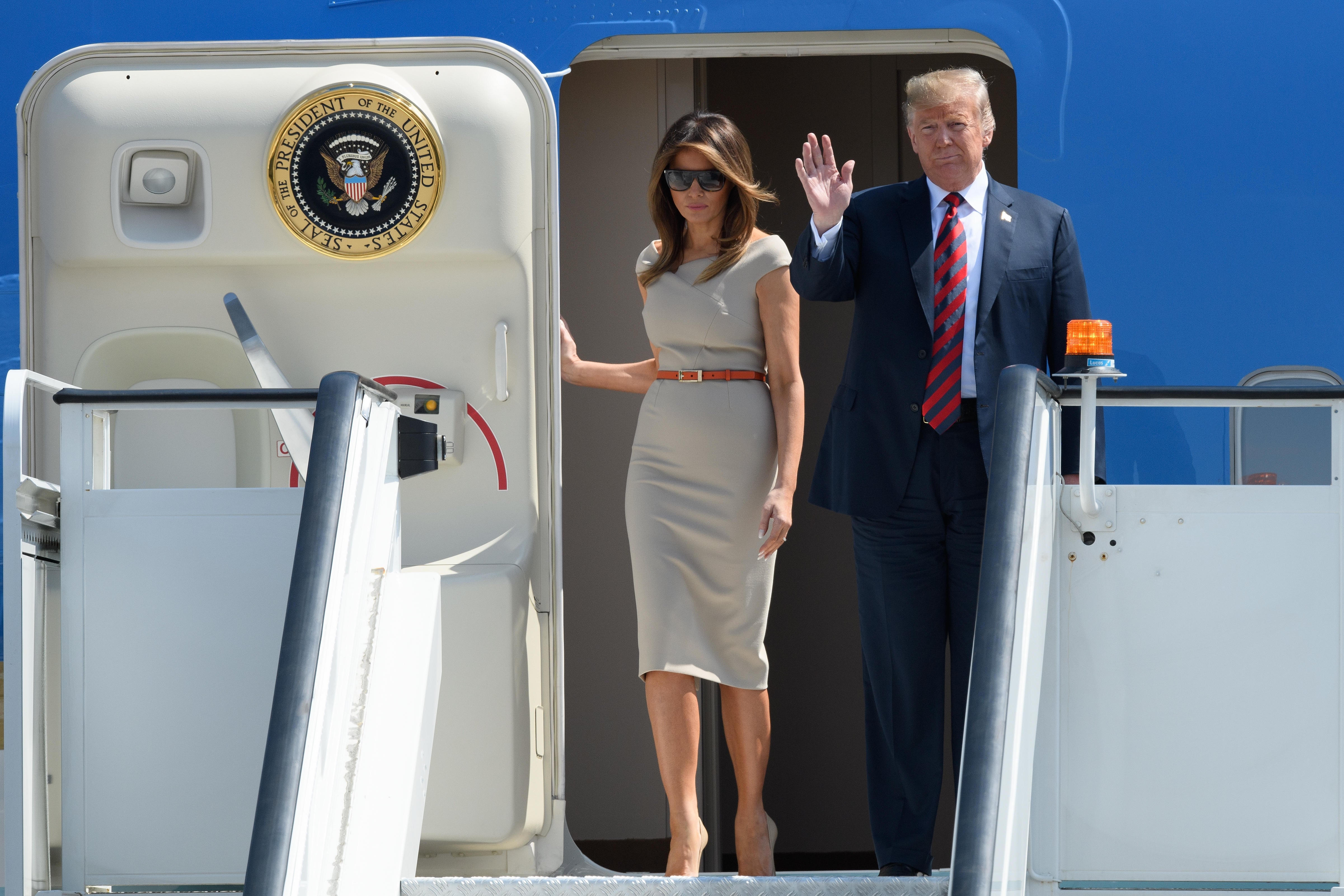 Melania Trump praises LeBron James after her husband bashes NBA star
Melania Trump broke sharply with her husband on Saturday, after the president maligned NBA star LeBron James' intelligence on Twitter late Friday night. The first lady praised James for his work with children, even saying she is open to visiting the school for underprivileged children he founded in his hometown of Akron, Ohio.
The first lady's platform, "Be Best," is all about encouraging children to conduct themselves in an honorable manner, and she has made promoting children's welfare a key piece of her time in the White House.
"It looks like LeBron James is working to do good things on behalf of our next generation and just as she always has, the first lady encourages everyone to have an open dialogue about issues facing children today," the first lady's spokeswoman, Stephanie Grisham, said in a statement. "As you know, Mrs. Trump has traveled the country and world talking to children about their well-being, healthy living, and the importance of responsible online behavior with her Be Best initiative. Her platform centers around visiting organizations, hospitals and schools, and she would be open to visiting the I Promise School in Akron."
On Saturday night, the president took to Twitter to bash James following a Monday night interview James did with CNN's Don Lemon. The interview was intended to discuss the opening of the school LeBron helped found, but the conversation quickly turned political. LeBron said the president has "used sports to divide us."
Mr. Trump tweeted, "Lebron James was just interviewed by the dumbest man on television, Don Lemon. He made Lebron look smart, which isn't easy to do. I like Mike!"
Saturday's statement would not be the first time the first lady illustrated her independence from her husband.
Last month, when The New York Times published a story claiming Mr. Trump became frustrated when the first lady's TV was turned to CNN instead of Fox News, Grisham issued a statement to CNN saying the first lady can watch "any channel she wants."
Melania Trump has often traveled solo as well, including on two trips to visit the southern border, where Trump administration policies resulted in the separation of parents from their children. It was the first lady and Trump daughter and top aide Ivanka Trump who urged the president to reverse course on family separations, the president said.
CBS News' Sara Cook contributed to this report.
Thanks for reading CBS NEWS.
Create your free account or log in
for more features.