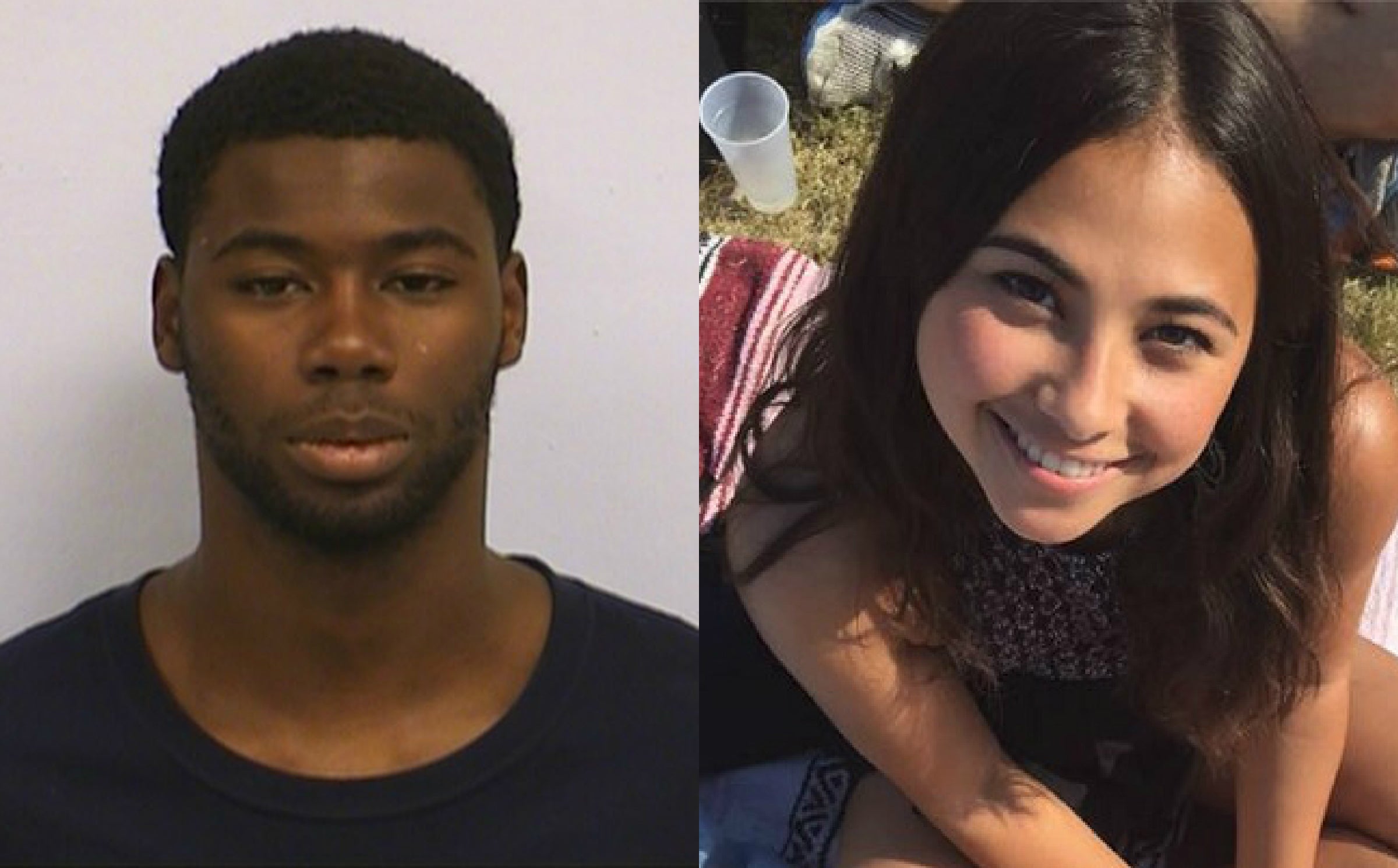 Texas campus slaying suspect said family made him leave
AUSTIN, Texas --A 17-year-old runaway who's beenarrested in the campus killing of a University of Texas student claimed he left home in August because his grandmother's religious beliefs demanded that teenagers his age go "make their own way in the world," according to court records obtained by The Associated Press.
The records shed more light on the troubled upbringing of Meechaiel Criner, the homeless teenager who authorities say will be charged with murder in the death of 18-year-old Haruka Weiser, a dance student from Oregon whose body was found in a creek at the 50,000-student campus on April 5.
Criner was in the custody of Child Protective Services before being reported as a runaway March 24.
Criner's family had an "extensive history" with the Texas Department of Family and Protective Services, according to records filed by the agency in August, when the state asked a judge to take over his care and separate the teenager from relatives. The state had investigated various allegations of abuse and neglect involving members of his family over the years.
According to the court documents, Criner told authorities in August that he been living with his grandmother at a home where his aunt also occasionally lived and that he'd been taken away from his mother when he was 2.
Criner's mother wanted to take him back in 2011, according to the documents. When Criner refused, his mother allegedly threatened him, according to an affidavit from a child welfare investigator.
"I am going to make sure you go to foster care," Vivian Criner told her son, according to the affidavit.
A phone number for Vivian Criner could not be found Thursday. Meechaiel Criner's grandmother, Mary Wadley, did not return a phone message seeking comment.
Criner told police that in August he hitchhiked and walked the 300-plus miles from Wadley's home in Texarkana, along the Texas-Arkansas border, to Austin because Wadley kicked him out, according to the affidavit. "The child reported the grandmother's religious beliefs, when a person turns 17 years of age, they must leave home and make their own way in the world," the affidavit says.
Wadley reported her grandson as a runaway that same month. She told authorities she was Criner's guardian and that the report needed to be made so that she wasn't held responsible when he wasn't in school, according to Texarkana police.
Authorities have not released a motive in the slaying of Weiser, who was last seen leaving the campus drama building the night of her death. Her body was found two days later in Waller Creek near the campus alumni center and the massive football stadium, which is typically an area humming with activity day and night.
Criner was arrested April 7 at a shelter near campus and was found to have a number of Weiser's belongings, including her blue duffel bag. Police have said Weiser was assaulted but have not released further details about her death, citing the ongoing investigation.
Criner is being held on $1 million bond.
Criner's arrest affidavit said campus surveillance video showed a man thought to be Criner watching a female thought to be Weiser as she walked toward her dorm with her head down, looking at her cellphone. As she passed, the affidavit said, the man produced "what appeared to be a shiny rigid object" and followed her. The pair dropped from view as they reached the bank of Waller Creek. The man wasn't seen on video again for two-plus hours.
Thanks for reading CBS NEWS.
Create your free account or log in
for more features.