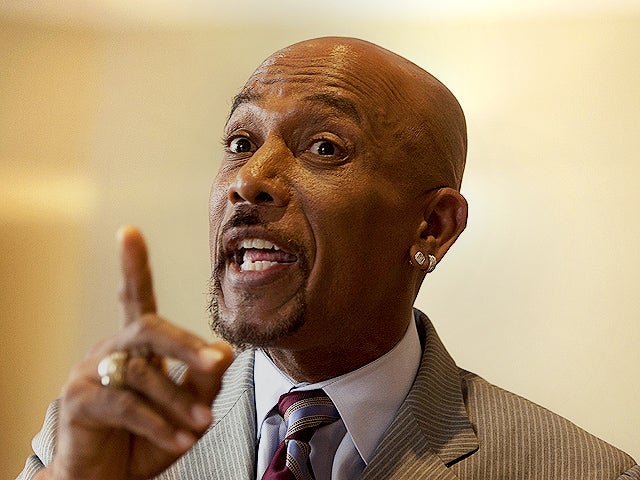 Medical marijuana? Montel Williams impressed by Israeli approach
(CBS/AP) Montel Williams says the U.S. could learn a thing or two from Israel's liberal stance on medical marijuana. The Emmy Award-winning TV personality was diagnosed with multiple sclerosis in 1999 and he has been an outspoken advocate of medical marijuana to relieve pain caused by the disease since then.
PICTURES - Medical marijuana: Which 16 states permit pot?

Williams, 55, is in Israel on a fact-finding mission to learn about its approach to medical weed. He's meeting with legislators, scientists and doctors.
"We need to get out of the dark ages and into the new ages," he told The Associated Press. "Not every patient can use cannabis, but for those who can - why deny it?"
In Israel, certain doctors can approve cannabis prescriptions and disperse them to patients, said Itay Goor-Aryeh, the head of the pain management unit at the Sheba Medical Center in central Israel. He said that while marijuana use is carefully regulated, many doctors prefer prescribing it to patients who qualify because it is "the lesser of evils."
"Those patients, if they do not get cannabis, they will get morphine-like drugs and other harmful drugs," said Goor-Aryeh. "I think that in many ways, cannabis is tolerated and is less addictive that morphine-based drugs."
Sixteen U.S. states have decriminalized the use of medical marijuana. Critics claim dispensaries are often no more than drug trafficking fronts.
Williams said that those merely seeking to smoke pot won't go through the lengthy bureaucratic process when they could just "go down the street."
Williams said he takes cannabis on a daily basis.
"For me, there is nothing else that can do what it does," he said. "It helps me suppress my pain... When I am not using cannabis, I am thinking about my pain every 45 seconds."
He said the drug had been "vilified to substantiate the false reason why it was banned in the first place," and that he hoped it would one day become a regular prescription drug.
"There are chemicals within that plant," he said, "and some of the leading science on where and how those chemicals work is being done right here in this country," referring to Israel.
Thanks for reading CBS NEWS.
Create your free account or log in
for more features.