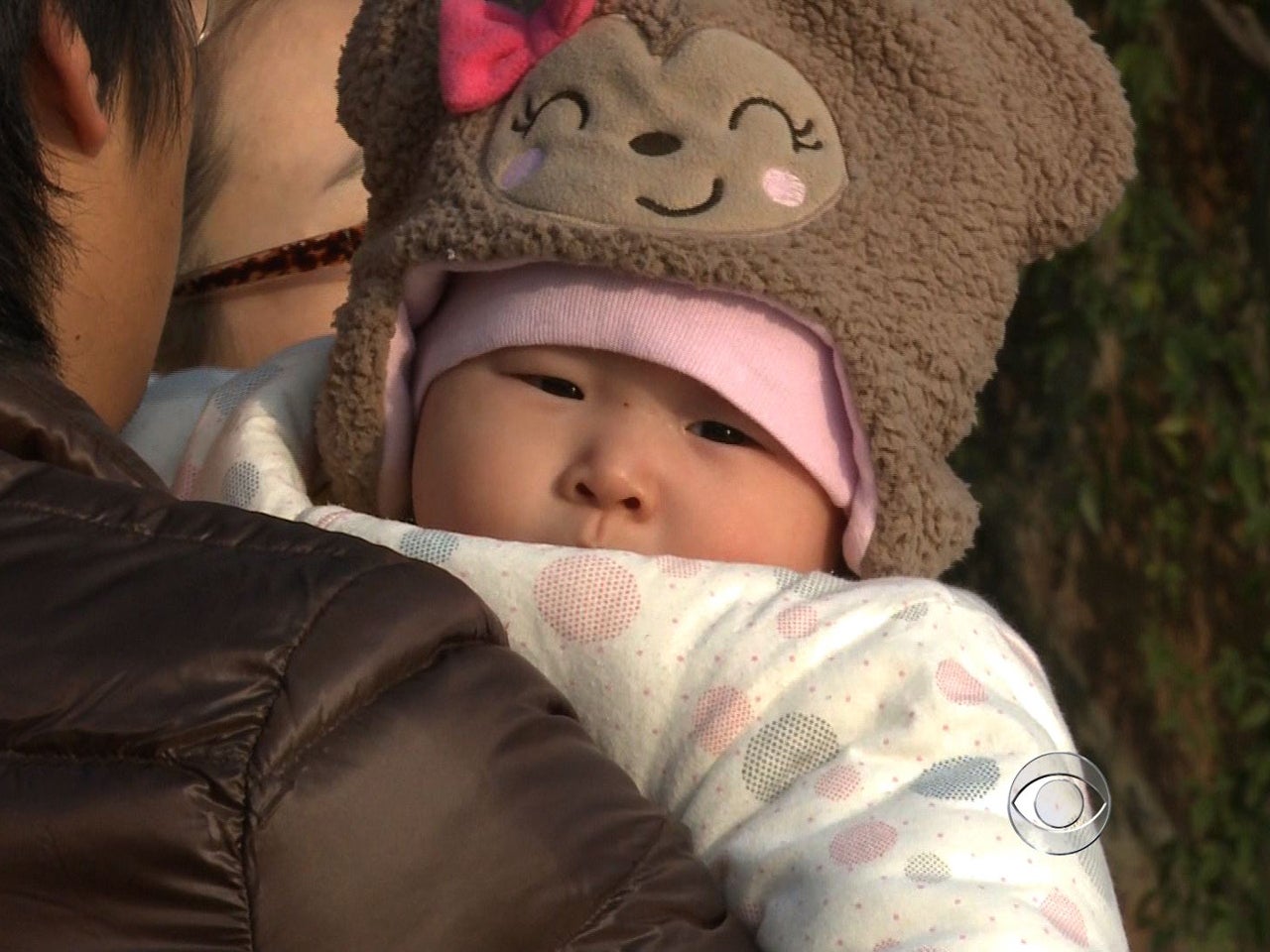 "Maternity Tourism": How Chinese couples buy U.S. citizenship for their babies
(CBS News) CHINO HILLS, Calif. - Any child born in the United States is automatically an American citizen. Mexican mothers have, for years, crossed the border to give birth here for that reason.
Maternity tourism in America has also caught on now with mothers in China.
Ada Lin is 4 months old and the only American citizen in her family. Her parents, who agreed to speak with CBS News if they could remain anonymous, traveled from China to Los Angeles, so Ada could be born in America and claim U.S. citizenship.
"I want her to live a happy life" her father said.
The family is back in China now. They are among thousands of Chinese who have become so called "birth tourists" staying in maternity hotels near Los Angeles. These hotels are often single-family homes in quiet neighborhoods.
At least two are in Chino Hills, California, where residents are annoyed by the frequent comings and goings.
Immigrant birthing hotels in L.A. face crackdown
Immigration proposal a "major breakthrough," senators say
Is now the time for immigration reform?
Chino Hills resident Rossana Mitchell said: "When people think of the American dream, they're not thinking about birth tourism. They're thinking about people who come here, immigrate here, work hard, pay their taxes, become citizens and become Americans."
Ada Lin's family paid $27,000 to a Chinese agency with a website that advertises the advantages of giving birth in America. The agency helps arrange U.S. tourist visas, lodging, and medical care.
The practice does not violate federal immigration laws, but it gives Chinese parents the option down the road to have their American-born children attend U.S. universities, or live here.
The Lins said having Ada in the United States allowed them to get around China's "one child" policy. It restricts most women from giving birth to more than one child in China. The Lins say that restriction does not apply to Chinese that give birth overseas.
One hilltop home was converted into a maternity hotel with 17 bedrooms. It is said to have housed as many as 30 pregnant Chinese women at a time. It apparently didn't break immigration laws, but local officials closed it down because it violated zoning and building codes.
Thanks for reading CBS NEWS.
Create your free account or log in
for more features.