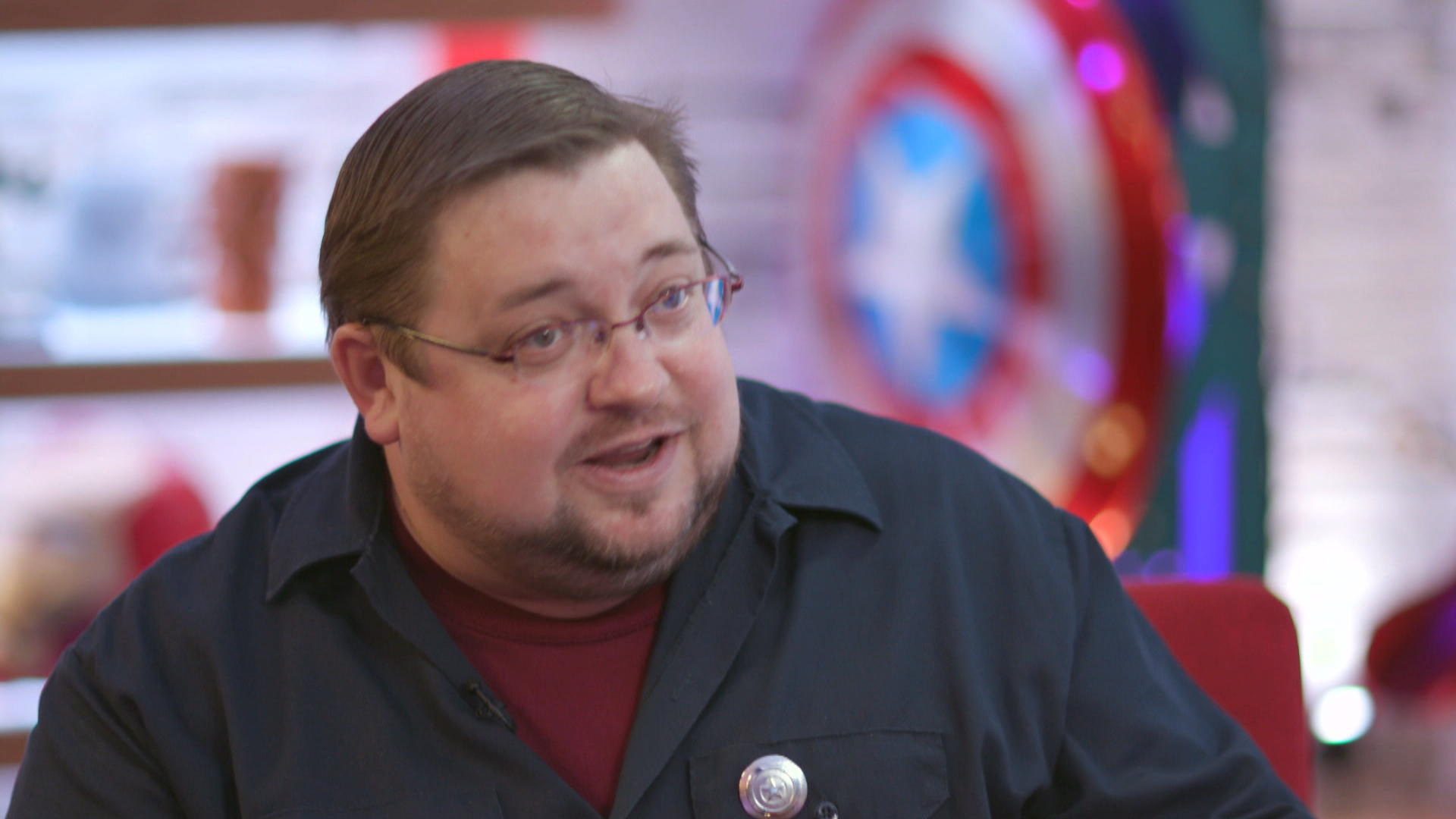 Marvel Comics editor-in-chief on company's diversity push, using a Japanese pen name
NEW YORK -- Marvel superheroes dominate screens big and small, shatter box office records and mark milestones. So, sometimes, it can be easy to forget that these heroes and villains got their start on the pages of comics. But is the on-screen success translating to the books that inspired them? According to Marvel Comics editor-in-chief C.B. Cebulski, very much so.
Cebulski, who recently took on his current role with Marvel, has been with the company for 16 years and is best known for publishing "Runaways," which was turned into a TV series for Hulu. Now, he's in charge of drawing in new readers. His strategy? A "fresh start" with new storylines for "The Avengers," "Black Panther" and "Captain America," among others.
"It's one big tapestry, one big soap opera. And our job is to keep adding to this tapestry in new and original ways and every now and then we have to come up with new ideas, create new characters switch up the creative teams and that's what we're doing now," Cebulski told CBS News' Michelle Miller.

But 2017 was a tough year for Marvel Comics with some comic store owners shunning an earlier relaunch, a PR crisis when a senior vice president seemed to blame a sales slump on diverse characters and the revelation that Cebulski himself had written under a Japanese pseudonym. He admitted not doing right by the company, but hasn't talked about it until now.
"I've always wanted to write and tell stories and it was a different time in cultural politics. And I made some very bad choices at that time, ones that I regret and that I've since made amends for and have been working to, you know, really kind of put behind me," Cebulski said.
"We're 100 percent committed to diversity...Marvel is the world outside your window and we want not only our characters but our creative talent to reflect that world and it hasn't been an easy road to be honest with you. Going back to the 60s when Marvel were created it was created by a number of white men here in New York City who were working in our studio… But now, we do not have any artists that work in Marvel. All our writers and artists work -- are freelancers that live around the world so our talent base has diversified almost more quickly than our character base has."
One of the people in charge of making Marvel more inclusive is vice president of content and character development Sana Amanat. She created Kamala Khan -- Marvel's first Muslim superhero -- who helped sell more than half a million Ms. Marvel books to date.
"People paid attention because there's something about the idea of Kamala Khan and it has nothing to do with being Muslim or South Asian or whatever….But something about the idea of representation and having a character like that who is totally unexpected that I think people had been craving for such a long time," Amanat said.
She is also credited with bringing author Ta-Nehisi Coates on board. Coates authors "Black Panther" and will also write for "Captain America."
"I hope to be very much like a lifestyle brand," Amanat said. "And also, the other big thing that's going to happen at Marvel is, I don't think it's going to be associated as a boy brand. Marvel has always been inclusive and I think it should be a place that anyone looks at that red logo and they realize, 'Oh yeah, that's just a really cool entertainment company.'"
"Everyone who works in this role at Marvel, be it, you know someone who's an assistant editor, or even the people who letter the books, or someone who works in our accounting department, everybody here works at Marvel because they love it. And we all have ideas. And we all are creative in our own right, you know. And we all contribute to the success of this company and have put Marvel on the path where we are now," Cebulski said.

A path that Cebulski hopes will continue to give fans something to marvel at.

Thanks for reading CBS NEWS.
Create your free account or log in
for more features.