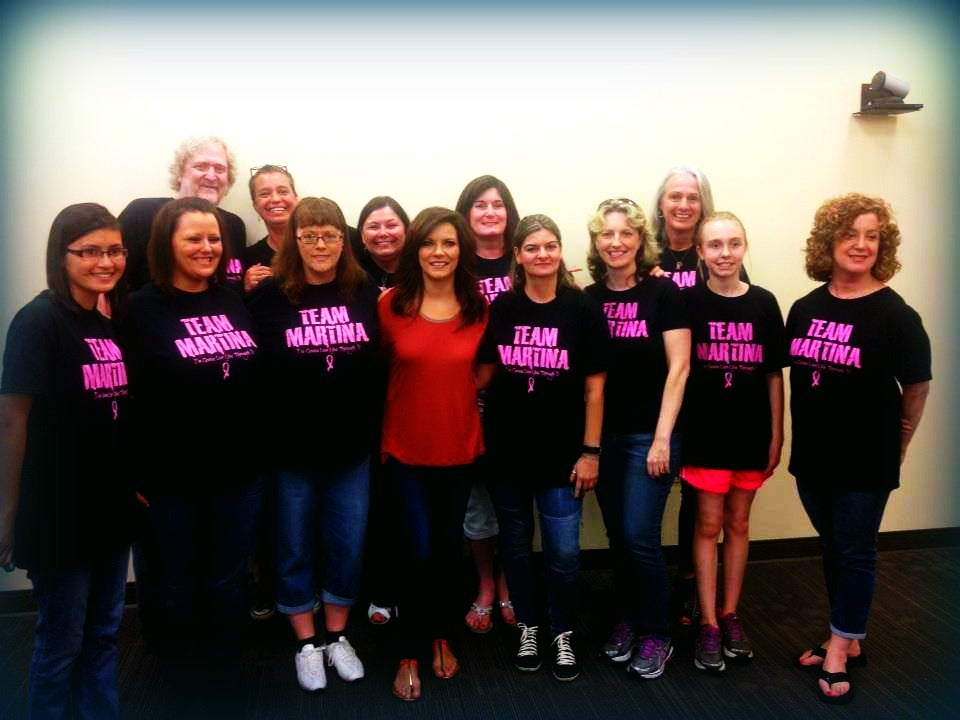 Martina McBride fan's global charity phenomenon
When Martina McBride comes to town, she is known for bringing more than musicians and roadies. After a fan created a superstar idea, McBride is giving voice to a remarkable grassroots charity, CBS News' Dean Reynolds reports.
McBride is a recording industry mainstay, a performer whose music has a deep impact on her many fans, none more than Sheila Jones.
"I think instead of speaking to your head, it speaks to your heart and inspires you to go above and beyond," Jones said.
One song in particular, about a husband supporting his cancer-stricken wife, gave Jones an idea that ignited a four-year-old movement, now known as Team Martina. It has become a worldwide charitable phenomenon.
"The first thing that we did was the breast cancer walk in Nashville, and we had people come to Nashville from 10 or 12 different states," Jones said. "I had no idea that there were so many people around the country that would want to join in."
Facebook postings got the word out, and the money raised was soon being donated to additional causes, including a school in Guatemala for abused girls and $30,000 for a playground in Atlanta.
McBride said it's very gratifying to have her name associated with the organization.
"The thing about the Team Martina is that I think is so unique and so different is that it was really started by the fans," she said.
For her, music, which inspired Team Martina, can be therapy.
"Music is powerful. Music can heal. It can inspire. It can motivate. It can lift someone up, it can give someone hope," McBride said.
Before her concert in Merrillville, Indiana, she had just come from a food pantry in Gary filled with Team Martina volunteers.
Team Martina member Kelly Hale, a cancer survivor, drove from her home in Florida to help out.
"It's a great feeling, obviously. And to do something like this is very close to my heart," Hale said.
As for Jones, McBride was so moved by her devotion that she hired her last year, changing the volunteer gig into a full-time paid position.
"She said, you know, 'I'd like to do this with you and make you part of our company.' And I think I cried," Jones said.
Earlier this month, McBride was honored with the Covenant House Beacon of Hope Award for her work with homeless children.
"This award should really be accepted by the person who started Team Martina," McBride said.
And the country star made sure to give credit where it was due.
Jones said when McBride announced her name it was "life-changing."
"Not just career-changing, but life-altering -- totally changes your perspective," she said. "I had no idea how much I was going to get back from it. It's just incredible."
Thanks for reading CBS NEWS.
Create your free account or log in
for more features.