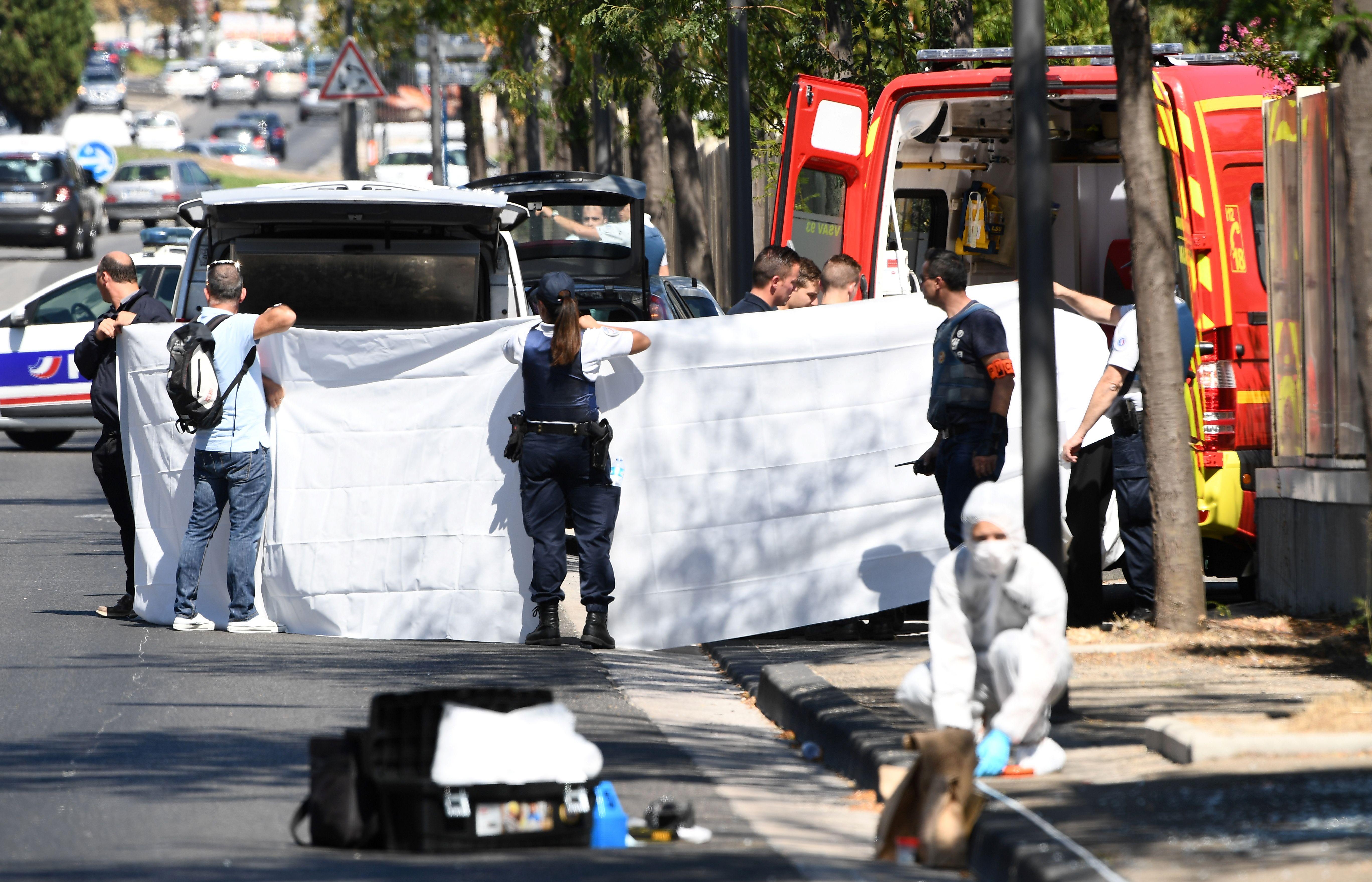 1 killed as car crashes into Marseille bus stop
Police in Marseille, southeastern France, detained the driver of a vehicle on Monday who crashed into two bus shelters in the city, killing one person, but the incident was not being investigated as terrorism.
The prosecutor for Marseille said later Monday that the driver had a letter on him that mentioned a psychiatric clinic, so they were following that lead. He said it was not believed to have been a terrorist attack, like the vehicle attacks that left 14 people dead in Spain last week.
The suspect in Marseille was known to police for previous drug and weapons offences, according to French media.
Reuters quoted local police officials as saying it was not yet clear whether the fatal crash was deliberate. Police would only tell CBS News there was an operation underway, and they asked people to avoid the Old Port area, in the center of the city, where the suspect was detained.
La Provence newspaper and Reuters reported that a white van hit a bus shelter in the northern part of Marseille earlier Monday, where no one was injured, before driving an hour or so later into another shelter closer to the center of the city. The suspect was reportedly apprehended in the Old Port area, in the heart of Marseille.
The newspaper said a 42-year-old woman was killed in the second crash, which took place in the city's La Valentine district. The details could not immediately be confirmed. The first crash left a woman injured, according to French media.
Reuters said the driver of the van who had been taken into custody was a 35-year-old man. His identity, while known to police, was not immediately made public.
Police shut roads leading into the area, which sits less than 300 miles northeast of Barcelona, Spain, where 14 people were killed last week in vehicle attacks targeting pedestrians.
Spanish officials notified their European counterparts on Monday that the suspect believed to have driven a van into dozens of people on the crowded pedestrian promenade Las Ramblas in Barcelona was still on the lose, and possibly outside of Spain's borders.
Suspect Younes Abouyaaqoub, a 22-year-old Moroccan resident of Spain, is said by Spanish authorities to be the only surviving member of a 12-person-strong terror cell based in northeast Spain that carried out the attacks last week.
Thanks for reading CBS NEWS.
Create your free account or log in
for more features.