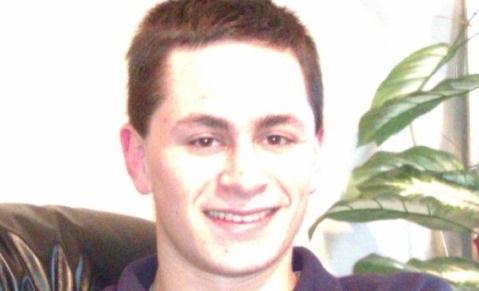 Austin bomber: Identity of suspect revealed as Mark Anthony Conditt
ROUND ROCK, Texas -- Authorities on Wednesday afternoon publicly identified the suspect in a series of deadly Texas bombings as Mark Conditt, an unemployed 23-year-old who bought bomb-making materials at Home Depot and who lived with roommates in Pflugerville, northeast of Austin.
Investigators believe Conditt made all of the bombs used in the four Austin attacks, which killed two people and injured four others. His motive remains a mystery.
Austin Police Chief Brian Manley told reporters early Wednesday the suspect detonated a device in his vehicle after being pursued by police early Wednesday morning, bringing a grisly end to a three-week manhunt. Federal, state and local law enforcement agencies issued a news release Wednesday saying a federal criminal complaint and arrest warrant were issued Tuesday night for Conditt on a charge of unlawful possession and transfer of a destructive device.
Police on Wednesday afternoon announced they were removing homemade explosives from the suspect's home. Authorities evacuated four blocks around the home "in an abundance of caution." An ATF official said the "same components" found in the home were found in the devices that exploded. The components and material removed from the home were not completed devices, officials said.
An official said there was primarily "one room" that had a significant amounts of bomb-making material.
One of the suspect's roommates was detained, questioned and released, according to Austin Police. The other is currently being questioned. Their names are not being released because they are not under arrest, police said.
The suspect's parents live a few miles from the Pflugerville home. Austin police, FBI and ATF were there Wednesday checking sheds and trash cans, reports CBS Austin's Bettie Cross. Neighbors say the 23-year-old was raised at the home and visits his parents and three younger sisters there regularly.
Neighbors told Cross Conditt moved out about three to four years ago.
Speaking outside the family's home Wednesday, Austin Police Det. David Fugitt told reporters investigators have no reason to believe the family is involved and that they have been cooperative. He said the family would release a statement and that they want to express their condolences to the victims, reports the Austin-American Statesman.
Gov. Greg Abbott, speaking to local television station KXAN, said investigators knew who the suspect was for about 24 hours before his arrest and had been following him.
"We knew we were going to be able to apprehend him, we just didn't know when," Abbott said.
He said witnesses spotted a person entering a FedEx store wearing a "crazy" disguise, including a blond wig and gloves, and called police. KEYE obtained pictures from surveillance video taken inside a South Austin FedEx Office store Sunday night, where the person shipped two suspicious packages. From there, investigators were able to track down his identity using cell phone phone pings and vehicle information, Abbott said.
Conditt was a student at Austin Community College from 2010 to 2012 but didn't graduate, a school spokesman told CBS News. He has not attended since that time.
His declared major was business administration and he took general education courses at the school's Northridge and Round Rock campuses, the school tells CBS News. He left the school in good academic standing. The school says it is working with the Austin Police Department.
According to the Austin-American Statesman, Conditt was home-schooled as a child and had previously worked as a computer repair technician.
In posts dated from 2012, a blogger who identified himself as Mark Conditt of suburban Pflugerville wrote that gay marriage should be illegal. He also called for the elimination of sex offender registrations and argued in favor of the death penalty. He listed his interests as cycling, tennis and listening to music.
Of gay marriage, Conditt wrote: "Homosexuality is not natural. Just look at the male and female bodies. They are obviously designed to couple."
Speaking on KXAN, Abbott said the suspect wasn't a member of the military, didn't have a criminal history and was unemployed.
A neighbor told the Associated Press Conditt "always seemed like he was smart" and "polite."
Jeff Reeb said Wednesday that he's lived next to Conditt's parents for about 17 years and that they are good neighbors. Reeb said the family had home-schooled Conditt and his three younger sisters, who are now 21, 18 and 13.
Reeb says Mark Conditt and his grandson played together into middle school and that Conditt visited his parents regularly.
Reeb says police had an unmarked car parked near Conditt's parents' house overnight into Wednesday. He says Conditt's father, whom he called Pat, worked as an Amway distributor and also bought electronics on the side to resell.
Jeremiah Jensen tells the Austin American-Statesman that he was close to Mark Anthony Conditt in 2012 and 2013. Jensen says they were both homeschooled in the same Pflugerville community and he would often go to the Conditt home for lunch after church on Sundays. He says they also attended Bible study and other activities together.
Jensen says, "I have no idea what caused him to make those bombs."
He says Conditt came from a good family, was athletic and a "deep thinker." He added that Conditt was "really rough around the edges" when they met.
Jensen says Conditt would "end up being kind of dominant and intimidating in conversation ... He really just wanted to tell the truth. What I remember about him he would push back on you if you said something without thinking about it."
Investigators are speaking with the roommates, trying to find out what information they can share, Abbott said.
"I think we will be able to piece together the puzzle of who this man was and why it is he did what he did," Abbott told KXAN. "That will be able to resolve a lot of the uncertainty that still exists."
Thanks for reading CBS NEWS.
Create your free account or log in
for more features.