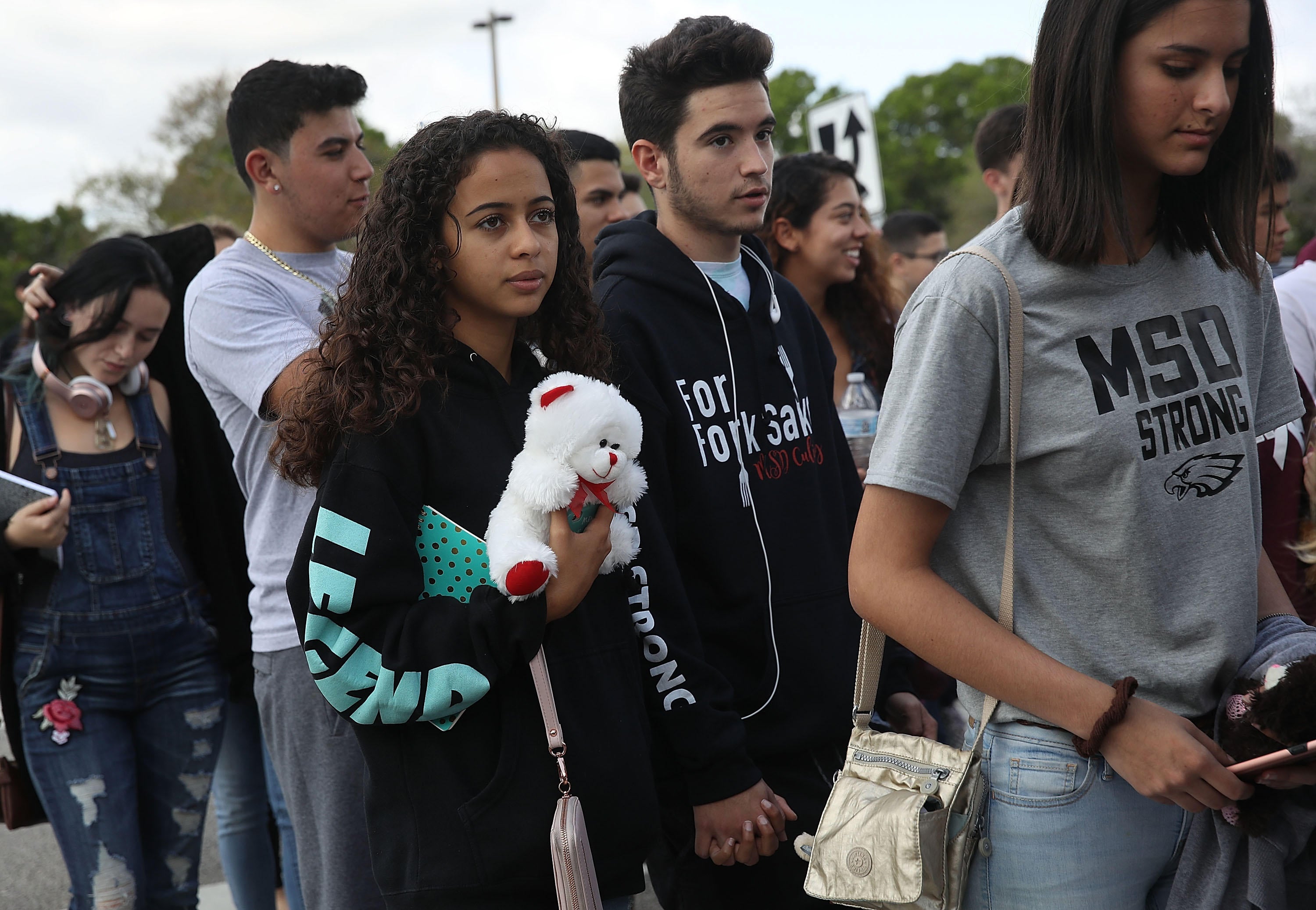 Stoneman Douglas students face their fears as they return to site of deadly shooting
PARKLAND, Fla. -- Students returned to Marjory Stoneman Douglas High School Wednesday, two weeks after a shooting at the Parkland, Florida, school left 14 students and three adults dead. The students were greeted by well-wishers with flowers.
Samantha Grady, who was shot twice, said the return symbolizes strength, "showing that we are overcoming this tragedy."
Grady joined more than 3,000 students who faced their fears. They were protected by a small army of police officers and staff.
"I like how there's a lot of police around here to show that everybody's safe," said freshman Jesse Vandereems.
Students were told to leave their backpacks at home because the day was about healing. Inside the school, they were comforted by more than 40 therapy dogs and 150 counselors.
Nicole Velasquez, a sophomore, lost three friends.
"Walking into that class today and not seeing him was like my heart breaking all over again," she said.
Parkland father Andrew Pollack was also there. He lost his 18-year-old daughter, Meadow.
"I'm emotional every second of the day, so going there -- I felt, I liked going there, to tell you the truth, because I got to see kids going back to school," he said.
Pollack has lobbied Florida's governor for safer schools and spoken directly to President Trump.
"I'm pissed! Cause my daughter -- I'm not going to see again," he said earlier this month.
CBS News asked Pollack why he decided to speak out.
"I feel obligated to do it as a parent," he said.
"I feel like it's on my shoulders," he said, "that I can't allow it to happen again."
About 95 percent of the student body went to the school Wednesday. They started with fourth period so they could be reunited with the classmates they were with during the shooting. The day started with the pledge of allegiance, then a 17-second moment of silence and a recording of the school song.
Thanks for reading CBS NEWS.
Create your free account or log in
for more features.