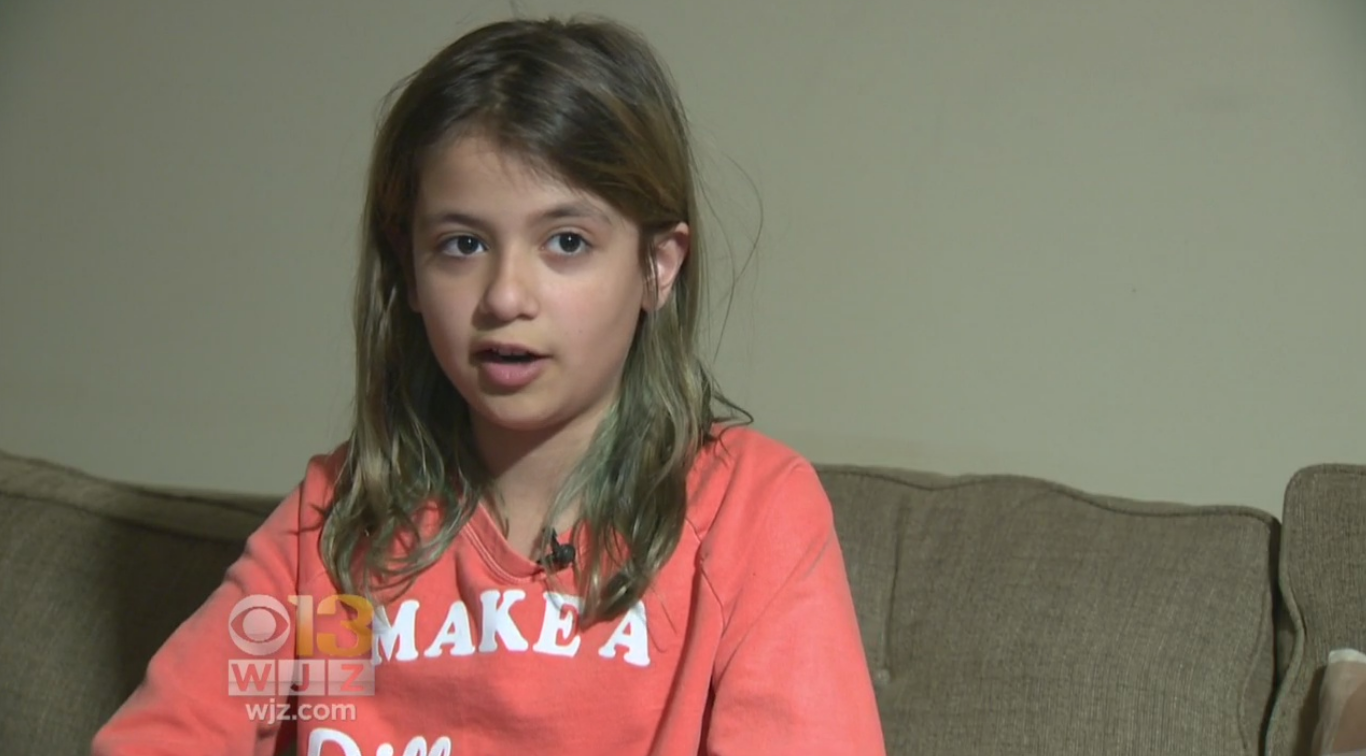 Young girl, reprimanded for taking a knee during pledge, gets endorsement from Hillary Clinton
Inspired by banished NFL quarterback Colin Kaepernick, Baltimore middle schooler Mariana Taylor, 11, wanted to protest sexism and racism in America by taking a knee, an act that wasn't well received by her teacher. In February, as Taylor began kneeling during the Pledge of Allegiance, the instructor reprimanded her in front of the class, saying she was required to stand. The confrontation left Taylor in tears.
"Mariana became upset right then and there. She was allowed to leave the classroom upset, the teacher did not suggest any kind of support that she go to the guidance counselor. It wasn't until her second teacher could not calm her down that she was supportive of Mariana," Mariana's mother, Joanne Taylor, told CBS Baltimore.
The incident caught the attention of the American Civil Liberties Union (ACLU) in May and now, former Secretary of State Hillary Clinton who expressed support for the girl.
"It takes courage to exercise your right to protest injustice, especially when you're 11! Keep up the good work Mariana," Clinton wrote in a tweet Wednesday, highlighting a NowThis video that features Taylor recently testifying before a school board on July 10.
Clinton's tweet comes at a time where President Trump has reignited criticism toward NFL players who don't stand for the national anthem, suggesting threats of suspension for their acts. Dozens of players over the last two seasons have sat, locked arms or kneeled during the anthem as form of protest against racial inequality and police brutality.
In the video, Taylor defends her actions by citing a nearly half-century Supreme Court case called Tinker v. Des Moines.
"It is in my rights to be allowed to kneel ... students are allowed to take stands as long as it's not disruptive to the classroom, and I feel that my confrontation was more disruptive than kneeling itself," she said. "And we need this policy change so other kids don't go what I went through."
The ACLU said the Supreme Court has already established that students and teachers do not lose First Amendment rights when they enter a school. The organization is now putting pressure on the school system to review its policies.
"The ACLU urges Baltimore County and all Maryland schools to review and update their policies to honor respectful student activism in the future, like silently 'taking a knee' during the Pledge of Allegiance," said Jay Jimenez, a legal associate for the ACLU of Maryland.
Baltimore County Public Schools (BCPS) told CBS Baltimore in May that they weren't aware of any punishment handed down to Taylor or any other student protesting the pledge.
"We know of no BCPS student who has been reprimanded or punished for non-participation in patriotic observances," BCPS said. "We fully support students' rights and encourage student voice as articulated in board policy."
Thanks for reading CBS NEWS.
Create your free account or log in
for more features.