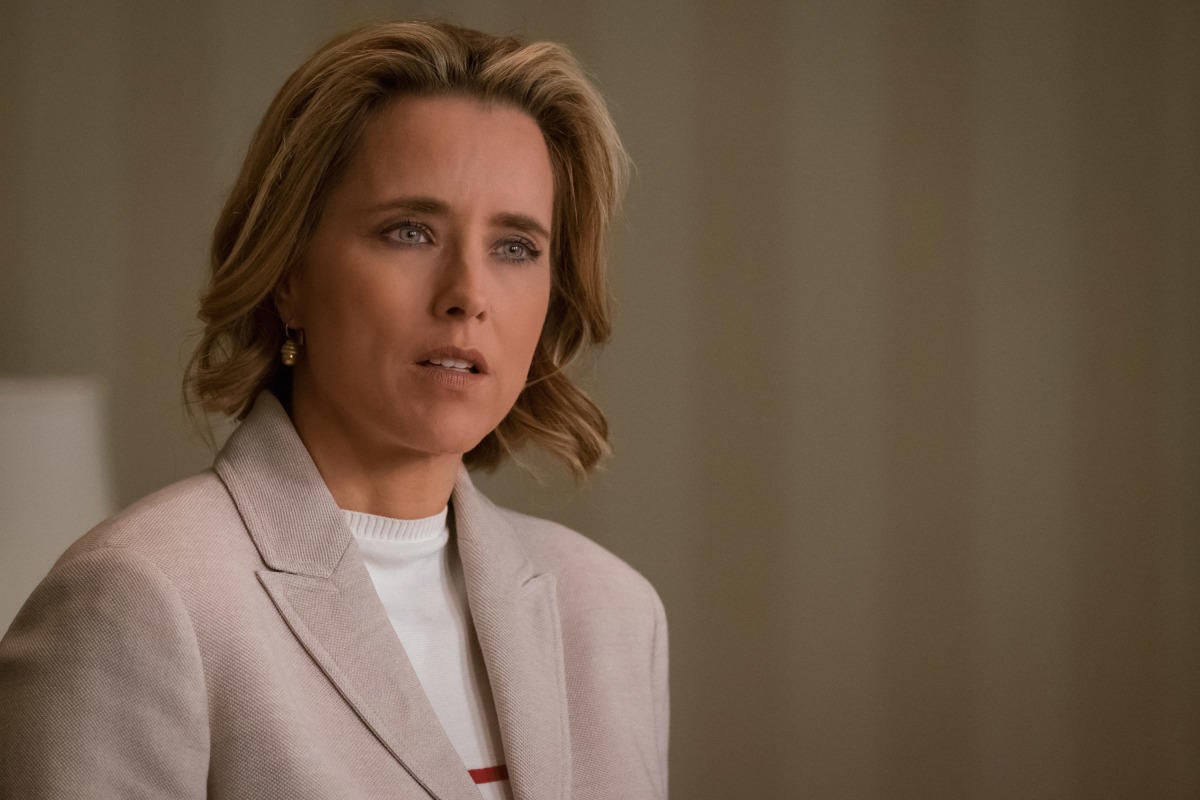 "Madam Secretary" to feature #MeToo storyline
Political drama "Madam Secretary" will feature a #MeToo-themed storyline in its upcoming fifth season, cast members and executive producer Lori McCreary confirmed at a panel co-hosted by the Tribeca TV Festival and The Hollywood Reporter. The new season will feature an episode with a callback to Season 3, when Secretary of State Elizabeth McCord (Leoni) was groped by the president of the Philippines.
When asked if Season 5 will touch on the zeitgeists of #MeToo and Time's Up, Leoni said, "We actually address an incident from Season 3. He went in for a grope and Elizabeth met him with an elbow and broke his nose. He comes back this season and I have an opportunity to chat with him about it."
Leoni said that her character manages the situation deftly.
"Elizabeth handles it, but Elizabeth is in an incredible position to handle it," she said. "I have four Secret Service detail with me and a TV show, so I get to win really easily. In some ways, that's a great moment to show. But it's also a sobering reminder that it is rarely that easy to solve or to face or to deal with."
Leoni said of the scene, "We made it fit in."
The actress also talked about the upcoming episode that features three very special guest stars: former Secretaries of State Hillary Clinton, Madeleine Albright and Colin Powell. She said the scene is the "crowning jewel moment" of the series so far.
"The minute the three of these great minds of foreign policy were assembled in that office — it was so moving," Leoni said.
"I think what a lot of us responded to was that these are three brilliant minds from three different administrations — and two different parties — and they were so supportive of each other. Even now, years out of their role, they're still involved and fighting for us. So, I slept really well that night."
Leoni also said that the three secretaries ended up improvising and were "brilliant" in their scene.
"Madam Secretary" returns to CBS on Sunday, October 7, at 10 p.m. ET. Catch up on the last four seasons on CBS All Access.
Thanks for reading CBS NEWS.
Create your free account or log in
for more features.