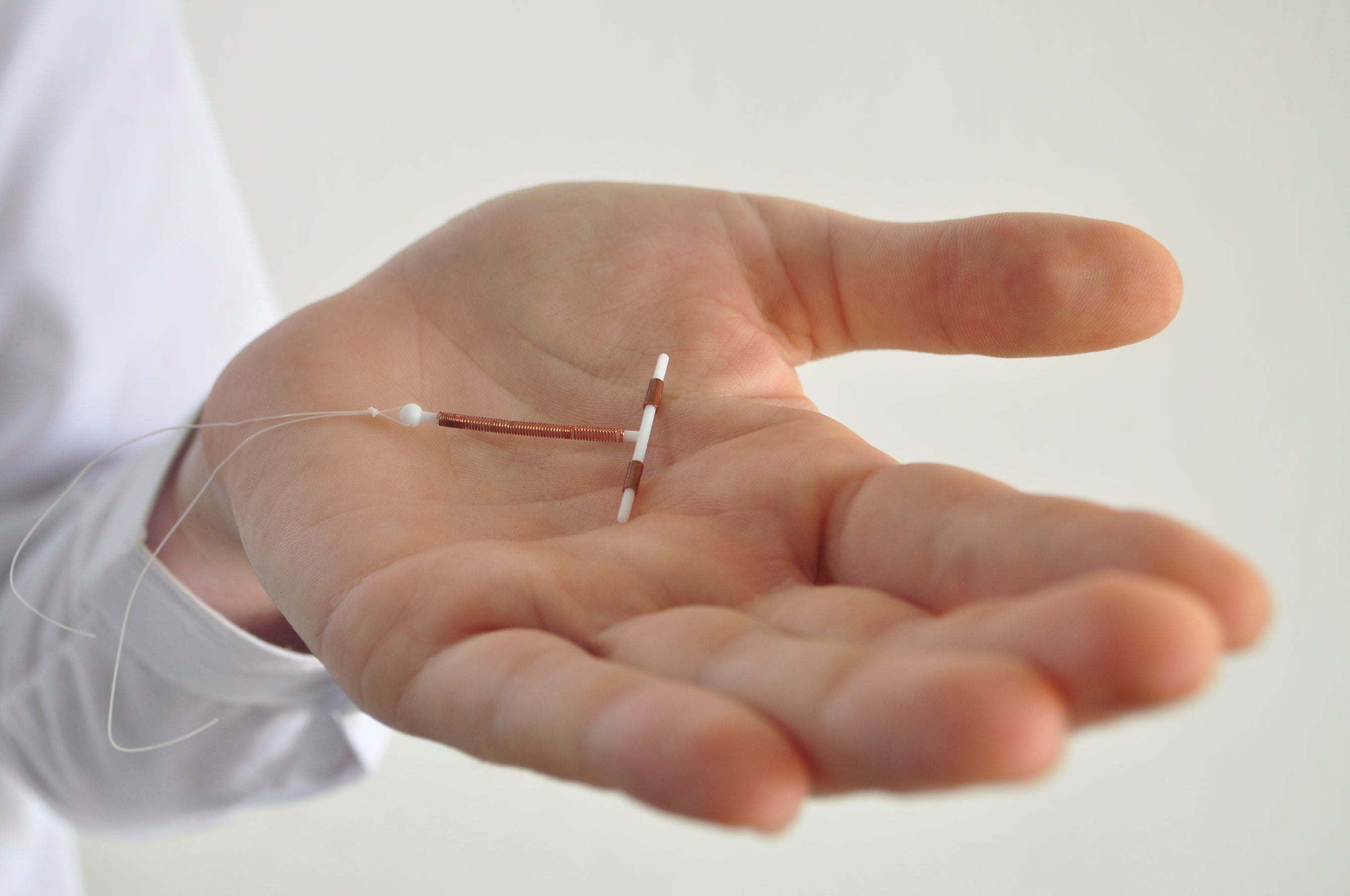 Long-acting birth control use is on the rise
A form of birth control that had a questionable reputation several decades ago is gaining popularity in the U.S., a new government report suggests.
Long-acting reversible contraception (LARC) methods -- such as intrauterine devices (IUDs) and implants -- are used by 11.6 percent of women, according to Centers for Disease Control and Prevention researchers who analyzed data collected between 2001 and 2013 for their latest National Health Statistics Report on contraception.
Those methods were used by only six percent of women in a 2006 to 2010 government study. In 2002, even fewer, just 2.4 percent of women, chose LARC methods for birth control.
The latest study found the pill is the most popular form of contraception, used by 9.7 million American women (25.9 percent of those who currently use some form of contraception). Female sterilization comes in at a close second (25.1 percent), but many women and their partners also rely on the male condom (15.3 percent) to prevent pregnancy, the researchers reported.
When the researchers broke down the findings by age group, the study showed that over the past decade, younger women haven't changed their birth control preferences. Those aged 15 to 24 reported using the pill (47.3 percent) and condoms (21.4 percent) more than any other methods, similar to the 2002 findings. Another CDC report out this past April noted that those methods are less effective at preventing pregnancy when not used consistently and correctly, and encouraged doctors to educate sexually active teens about long-acting options like implants and IUDs.
In the 35- to 44-year-old age group, about six in 10 women relied on sterilization -- either theirs (44.2 percent) or their partner's (17.9 percent).
For all age groups, 4.8 percent rely on the not-very-reliable withdrawal method to prevent pregnancy, the report showed.
Why study contraception use? It's a key factor affecting birth and pregnancy rates and family planning in the United States, and can help experts better understand differences in birth and pregnancy rates, unintended pregnancies, and overall fertility trends and patterns, as well as differences in fertility across different demographic groups, the authors wrote.
For the report, they used data collected for the 2011-2013 National Survey of Family Growth, including information provided by 5,601 women, ages 15 to 44, during in-home interviews. "Current contraceptive use" was defined as use during the month when the interview took place.
Dr. Daniela Carusi, a gynecologist at Brigham and Women's Hospital in Boston, said the trends aren't a surprise but confirm a growing trend.
"There's been a big bump in IUD use," she said. That marks a significant turnaround from a generation ago.
"Many years ago, back in the 1970s, the IUD got a pretty bad reputation in the United States. It was associated with infection and people became wary of using it," Carusi said.
But she said new safety research and IUDs made of newer materials and designs, shifted thinking. "Those changes over the last decade have crept up use," she said.
Carusi also noted that condom use might have been underestimated in the study. "If a woman said she used two forms of contraception, they only counted the more effective one -- this could have underestimated use of condoms."
"Hopefully, women are using condoms more often than is reflected in this study," she said, noting that they help protect against sexually transmitted diseases.
Thanks for reading CBS NEWS.
Create your free account or log in
for more features.