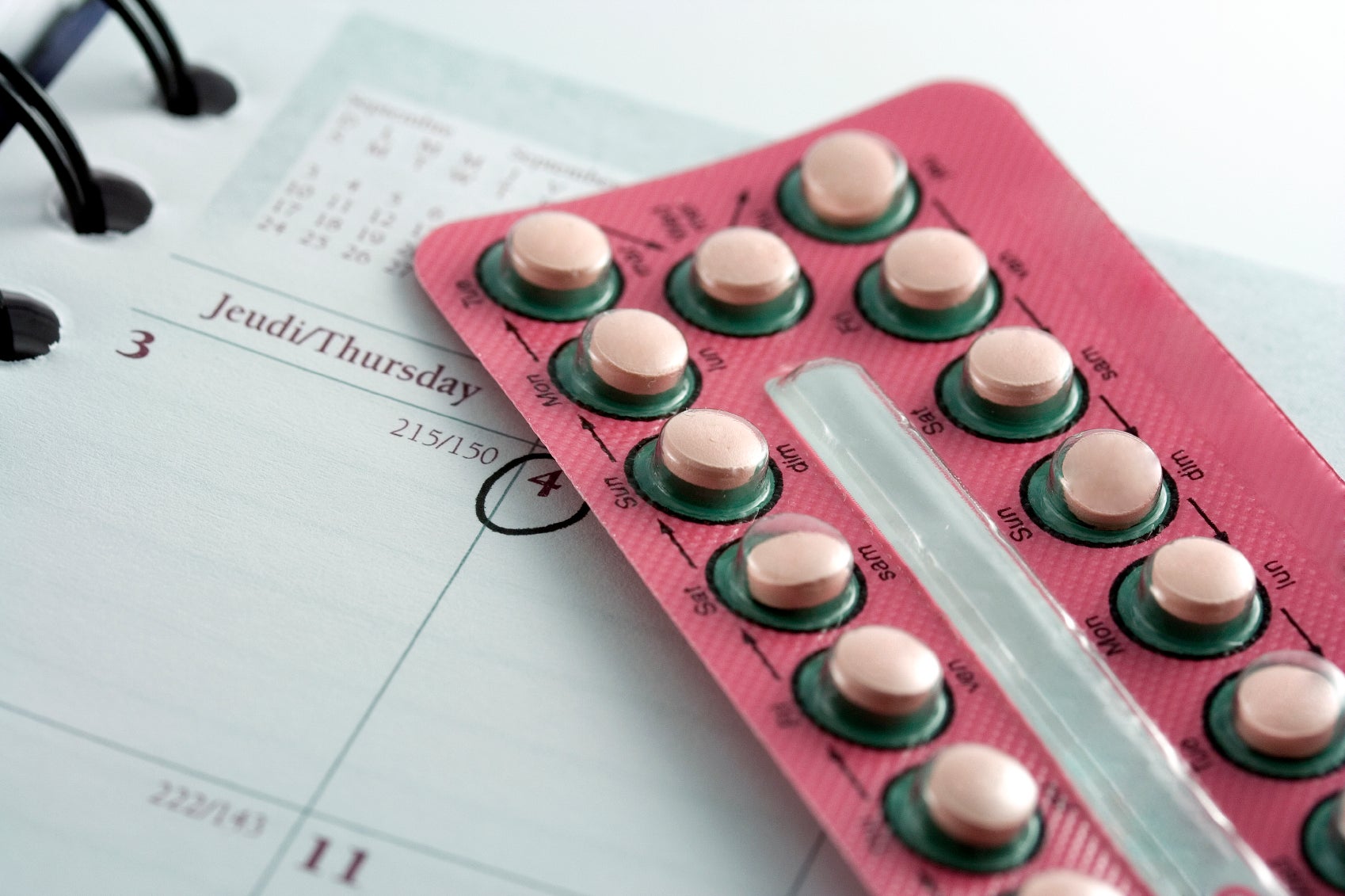 Newer birth control pills have higher risk of blood clots
Women taking newer forms of birth control pills have a slightly elevated risk of developing blood clots than those using older versions of the pill, a new study confirmed.
The report, published in the journal BMJ, found that pills containing one of the newer types of progestogen hormone -- drospirenone, desogestrel, gestodene, and cyproterone -- are associated with a 1.5 to 1.8 times higher risk of blood clots than older versions of the pill, which contain levonorgestrel, norethisterone and norgestimate.
"The pills with higher risks include Yaz, Yasmin and Desogen," Dr. Jennifer Wu, an obstetrician/gynecologist at Lenox Hill Hospital in New York City, told HealthDay.
Researchers sifted through prescription data from two medical databases in the UK to measure the association between oral contraceptives and blood clot risk in women aged 15 to 49. When compared to women who did not use birth control, those taking the older forms of the pill were 2.5 times more likely to get blood clots, while those on the newer pills had around a four times increased risk.
However, study author Yana Vinogradova, a research fellow in medical statistics at the University of Nottingham, emphasized that birth control pills are generally safe and carry a smaller risk than the 10-fold increased risk of blood clots faced by pregnant women.
"Women on pills should not stop taking them only as a consequence of these findings because they may put themselves at a higher risk of blood clots associated with unwanted pregnancy and abortion," she told CBS News. "They should discuss their concerns at the time of their routine appointment with the doctor."
Overall, the use of older pills containing levonorgestrel and norgestimate account for six extra cases of blood clots per 10,000 women per year, compared to 14 cases for newer versions containing desogestrel and cyproterone.
Birth control pills have also been found to have a lower risk of blood clots compared to other forms of contraception, such as the vaginal ring, which a 2012 Danish study found was associated with a six-fold increased likelihood of blood clots when compared to no birth control use and a two-fold increase when compared to oral contraceptives.
The formula of oral contraceptives has been tweaked over the years to help lower side effects, such as acne, fluid retention, and weight gain, but later on the unforeseen consequence of higher blood clot risk became apparent.
"Some progestogens have a better side effect profile with respect to some of these other issues and I suspect that's why they were developed and marketed," Dr. Andra James, consulting professor of Obstetrics & Gynecology at Duke University Medical Center told CBS News. "It wasn't until millions of women used them that these rare events became manifest."
The oral contraceptives that carry a lower risk of blood clots would be a better option for women who are already at a higher risk from other factors, including being overweight or obese, smoking cigarettes, and having restrictions on mobility, James said.
Symptoms of blood clots include pain, swelling, and redness, particularly in the legs, and shortness of breath and chest pain. James warned that blood clots need immediate attention, as they can lead to serious health problems like heart attack and stroke. "If a woman thinks she may have a blood clot and can't reach her doctor immediately, she needs to report to the closest emergency room," she said.
Thanks for reading CBS NEWS.
Create your free account or log in
for more features.